Claptone to Release Debut Album "Charmer" on Different Recordings, Shares New Track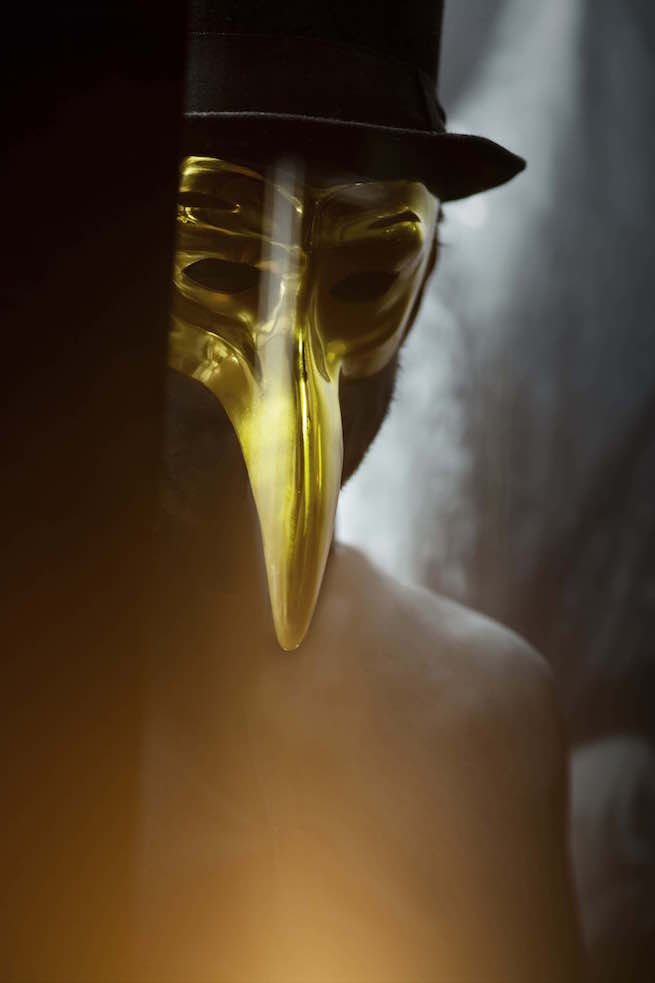 Claptone, the mysterious enigma with the golden mask, has announced details regarding the release of his highly anticipated debut LP, which sees its official release through Different Recordings on October 16, 2015. In lieu of the full-length album announce, Claptone has shared a new track, "Puppet Theatre," which features Peter, Bjorn and John.
The first artist album from Claptone, Charmer, fuses his signature house sound with a more eclectic aesthetic, featuring guest appearances from Nathan Nicholson (The Boxer Rebellion), Jimi Tenor, Young Galaxy, Jay-Jay Johanson and Clap Your Hands Say Yeah amongst others.
Serving up different sounds with his LP, Claptone shares the introductory track, "Puppet Theatre," which gives listeners a glimpse into the many sides of the multifaceted DJ and producer. "Puppet Theatre" just scratches the surface of what electronic dance music (EDM) enthusiasts can expect from Charmer.
Claptone will be performing at SCMF in El Paso (9/5), Electric Zoo: Transformed in New York (9/6), TomorrowWorld in Atlanta, GA (9/27), CRSSED Festival in San Diego (10/11), Something Wicked Festival in Houston, TX (10/24), and Hard Day of the Dead in Los Angeles (11/1), among others.
Additionally, Claptone will travel the globe holding album launch parties, which includes a special showcase a W Amsterdam during Amsterdam Dance Event on the eve of the Charmer release.
Track list:
| | |
| --- | --- |
| 1. In The Beginning | ft. Nathan Nicholson |
| 2. The Only Thing | |
| 3. Dear Life | ft. Jaw |
| 4. Heartbeat | ft. Nathan Nicholson |
| 5. Puppet Theatre | ft. Peter, Bjorn and John |
| 6. Leave Your Light On | ft. Young Galaxy |
| 7. The Music Got Me | |
| 8. Anything | ft. Jaw |
| 9. Party Girl | ft. Jimi Tenor |
| 10. Your Body (In The Rain) | ft. Bavanandan |
| 11. No Eyes | ft. Jaw |
| 12. Ghost | ft. Clap Your Hands Say Yeah |
| 13. I Write Your Name | ft. Jay-Jay Johanson |
Pre-order the album now on CD, limited double gold LP and download HERE.