Chemikkal Unveils Self-Titled EP, 'Chemikkal' [Interview]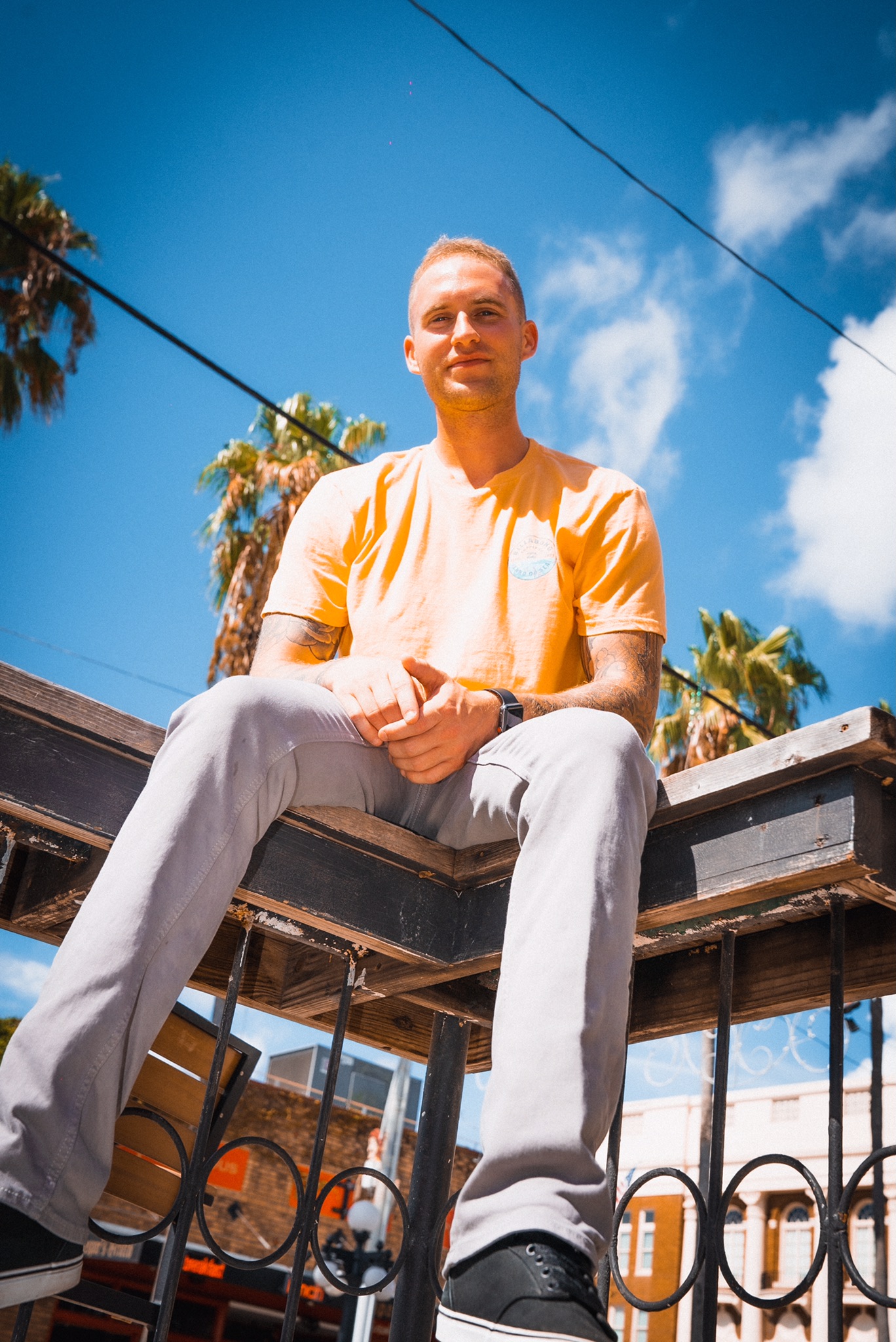 Florida based DJ/producer Chemikkal has officially revealed his newest musical endeavor, a brand-new stellar four-track EP, Chemikkal.
This time around, he is delivering a range of electronic tuneage. From big room elements to progressive house moments, these four tracks span just about everything a true dance music lover wants. The EP includes "Animals," "Never Let You Go," "Say My Name," and "I Do It Better."
Chemikkal's production talents are audibly heard throughout the tracks of the EP, each possessing its own drive, dirty drops, and memorable vocals while enabling listeners to embark on a sonic journey across four stunning tracks.
Chemikkal's unique and diversifiable production style allows him to present himself as an artist across various genres while maintaining a consistent brand. With 2020 beginning to come to a close, Chemikkal's fans and listeners are curious about his 2021 endeavors with a vault of unreleased music deep in his hard drives.
The Nocturnal Times: How and when did you first get your start exploring electronic music?
I found EDM in 2010 and once I heard it I was hooked! The first EDM song I had on repeat was the Steve Aoki remix of "Pursuit of Happiness". Huge dance hits like these played in clubs inspired me to start creating my own music. I wanted to make music that brought people happiness and provided them with a soundtrack to their life.
The Nocturnal Times: Who are some of your biggest influences? Have your inspirations changed over time?
Some of my biggest influences are Afrojack, Julian Jordan, Martin Garrix, Zomboy, and Marshmello. All of these artists have inspired me not only on a production level but also on a performance level as well. With the industry continuously changing, my inspirations have changed over time allowing me to become a better artist. In the last 10 years, so many genres have not only evolved but expanded as well and as a producer, it has been exciting to add my own spin.
The Nocturnal Times: You just released your self-titled EP. What can you share with us about the EP and what it means to you?
I wanted this EP to be a representation of my pop house music productions but a project of many different elements as well. It was important for me to incorporate unique sounds like electric guitar and other string instruments, so I spent many hours trying to perfect those sounds. I also wanted to push the boundaries on genre-mashing while creating tracks that everyone can enjoy!
The Nocturnal Times: What's the creative process and a day in the studio like for you?
My creative process typically starts with an idea from an existing song and sometimes even a sound unrelated to music. From there I find myself locked in for hours until I have something that can be blasted through my speakers. The foundation of each track is really important to me because it helps set up the rest of the process. I'll spend an entire day working on key aspects if needed because studio time is my favorite time.
The Nocturnal Times: While we know it may be hard to choose just one, do you have a favorite track or a song that's closest to you on the EP? How did you go about selecting the songs to make the final cut?
That is definitely a tough question but "Say My Name" is probably my favorite track. I really enjoy this track and had a great time creating it. The beginning stages of it started completely different for me and luckily I was able to make the drop fit the entire vibe and energy I was trying to achieve. After some trial and error, I landed the lead sound and pattern I wanted. As far as selecting the tracks, my team and I analyzed many different demo tracks and selected the four that went best together for what we were trying to accomplish.
The Nocturnal Times: With a background in the military, in what ways has your experience influenced your music career?
I have had some unique military experience and it has definitely shaped my work ethic. In the military, you learn very quickly to "hurry up and wait". Working hard and having discipline are keys to achieving success. You must be willing to overcome challenges to further your personal and professional growth. My military experiences have helped me put myself into tough situations and figuring out solutions quickly and efficiently. This has played a huge role in my music production workflow.
The Nocturnal Times: If you could play a back-to-back set with any DJ, who would you choose and why?
That's a tough choice but I think playing back to back with Afrojack would be my move. He always has an extremely interesting set. During his live shows, he transitions very quickly in and out of tracks while blending many genres together. He has some of the most explosive sets I've seen.
The Nocturnal Times: What do you have in store for the remainder of 2020 and early 2021?
The plan is to finish this chaotic year on a high note with my EP release and to start preparing for 2021. Next year is somewhat difficult to predict because of COVID but I'm optimistic that the industry will continue to find ways to adapt. However, I've already begun work on some exciting new releases that I can't wait to share with everyone!