Catch Rising Bass Star, Luca Lush, on Latest Tour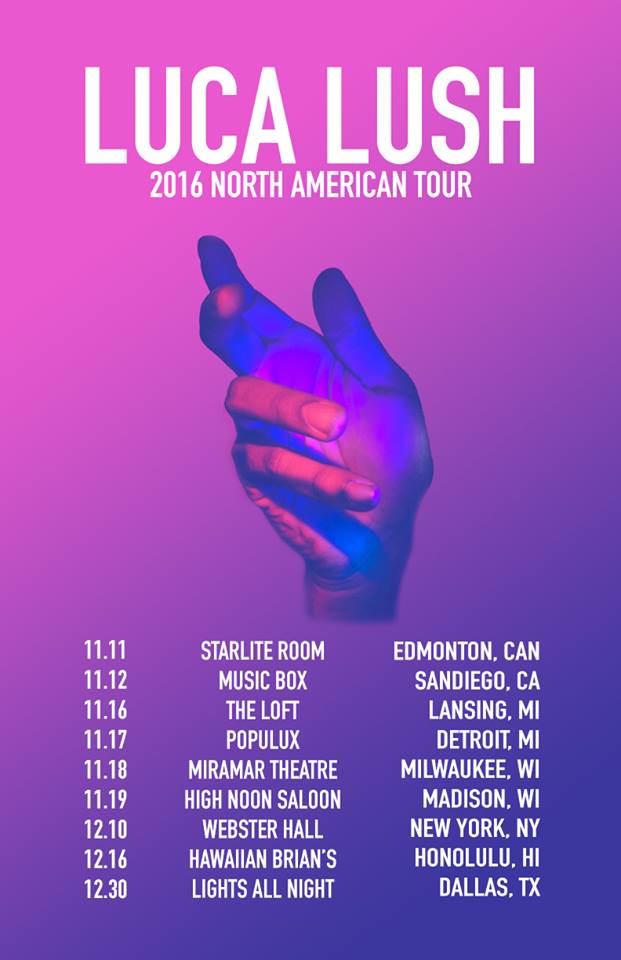 One of the scene's most original and fresh future bass acts on the rise, Luca Lush, will be making his way across North America this season
Luca Lush has been steadily dropping remix after remix on his SoundCloud page, and has caused quite the stir within the bass music community. Racking up over a quarter million views on the Tinashe hit "2 On" over two years ago, he's created a signature sound filled with trappy snares and vibrant future bass synths. Since then he's gone on to remix even bigger present day hits such as The Chainsmoker's "All We Know" and the Porter x Madeon tune "Shelter." Naturally Luca Lush has progressed into creating original productions and made an instant emotional banger with "Anything 4 U."
Coming off a fresh tour in Australia Luca Lush has now set time aside for his headline North American tour. Thus far Luca Lush has packed venues in San Diego and Detroit and has more stops planned to last the end of the calendar year. In December he has three shows scheduled, and they just happen to be in some of the States' most exciting places to perform. A special basement performance at the famous Webster Hall in NYC on December 10 is guaranteed to be a night you'll remember. Luca Lush will also be showing the island state of Hawaii some love with a stop at Honolulu's Hawaiian Brian's. To wrap up the year he also sealed himself a slot at the NYE premier event Lights All Night in Dallas Texas.
Riding off the success of his North American Tour, Luca Lush also recently dropped a bombshell of a mix via Too Future and it can be heard below:
To purchase tickets to the 2016 Luca Lush North American Tour go HERE.
For more information on Luca Lush follow him on his Twitter, Facebook, and Instagram.