Borgata Atlantic City to Open New Outdoor Festival Park, State-of-the-Art Nightclub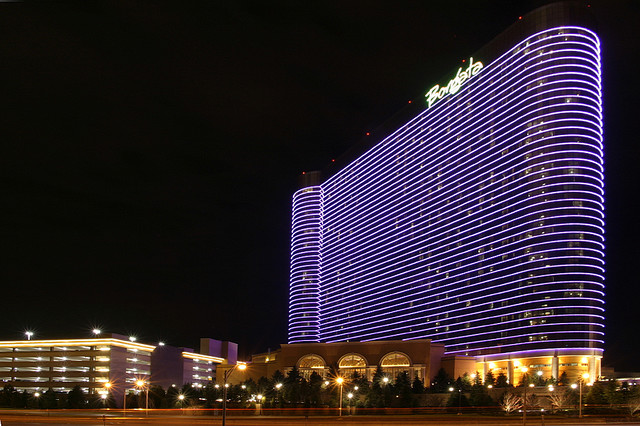 Things are changing for the better in Atlantic City, NJ following a string of hotel and casino closings in 2014. The Borgata Hotel Casino & Spa announced its plans today (March 3) to further expand their property's nightlife sector, which already includes two major AC nightclubs, MIXX and mur.mur.
In addition to the hotel's already successful nightlife establishments, construction of a new outdoor entertainment venue as well as a new state-of-the-art nightclub will begin soon.
Following the highly publicized shut down of Revel Hotel & Casino in 2014, which hosted the only outdoor pool club/beach club in Atlantic City, Borgata will unveil its Festival Park. Festival Park will not only showcase a number of electronic dance music (EDM) events outdoors, but also plans to play a prominent role in the Savor Borgata Culinary Series.
"We recognize the importance of providing our customers with a fresh, uniquely original nightlife concept," said, Joe Lupo, Senior Vice President of Operations for Borgata Hotel Casino & Spa. "In addition to engaging the most elite DJ's in the industry, we are thrilled with the prospect of this new nightclub working in conjunction with Borgata Festival Park to create an all-day/night entertainment experience unlike any other."
Planning an inaugural concert for as soon as Saturday, June 13 at the outdoor arena, multiple bands are expected to take part in the all-day affair.
Night owls can also anticipate a number of prominent live acts and globally acclaimed DJs to take their place behind the booth at both the new nightclub and outdoor arena.
Watch a virtual tour of Borgata's new Festival Park: