Bobby Nourmand Releases "Deep In NY"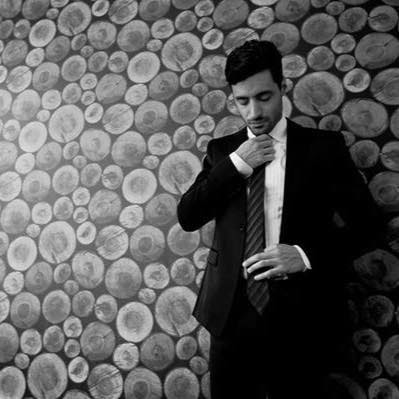 Hear the latest release from Bobby Nourmand, "Deep In NY"
After seeing a heavy rotation on Sirius XM's Chill Station, an impressive showing in Hype Machine's popular charts, and widespread tastemaker support, "D E E P" received an unexpected, yet proper Big Apple twist. Stream the track for free, here:
Drawn to Bobby Nourmand's haunting melodies, deep-as-the-Atlantic basslines, and meticulously layered soundscapes,  GoodMorning and D.O.C.,  two New York-based rappers, added another layer to an already stellar track. Bringing in a fresh perspective with a super-catchy hook and some absolutely fire bars, these two showcase an end result that's worthy of cracking a fresh pair of Jordan's out the box, rocking a pair of dark shades, & getting too-lit-for-your-own-good in the VIP for no reason. With Bobby's long-standing roots in NYC, and his lifelong affinity with the culture of hip-hop, this unlikely collaboration ended up being a perfect match, suited best for a sexy and sophisticated after-hours party deep in the heart of the city.
2016 has been a landmark year for Bobby Nourmand.  With a handful of releases seeing over two million plays on digital platforms alone, looking down from the #1 spot on the Hype Machine multiple times over, the love of this quickly rising artist's gifts spilled from the blogosphere and into every other facet of the music industry. The LA/NY-based artist was dubbed one of the 'Hottest New Artists' from both DJMag and Mixmag in their September issues. Worldwide attention came quickly as Bobby showcased his ability to take on what most would consider daunting, as he reinterpreted not only some of the most iconic rock acts and songs, but also some of his personal musical heroes. Taking The Beatles, The Doors, The Rolling Stones, and Simon & Garfunkel into this era of dance music paved the way for his first signed original,  "S M O K I N'  J O E," which dropped in February through The Magician's Potion Records. From airtime on LA's premier KCRW, Sirius XM Chill, and iHeart's Evolution Radio, to shows at Exchange, official EDC Afterparties, Webster Hall, Ultra pre-festival pool parties at The Delano and FDR, and Splash House, it's becoming overwhelmingly apparent that the world is rapidly catching up with what some already knew – Bobby Nourmand is ready to take the world by storm.
Stay connected with Bobby Nourmand on Facebook, Twitter, and Instagram.