Black Tiger Sex Machine at Webster Hall on Feb. 5; Win 4 Complimentary VIP Tickets & Bottle of Champagne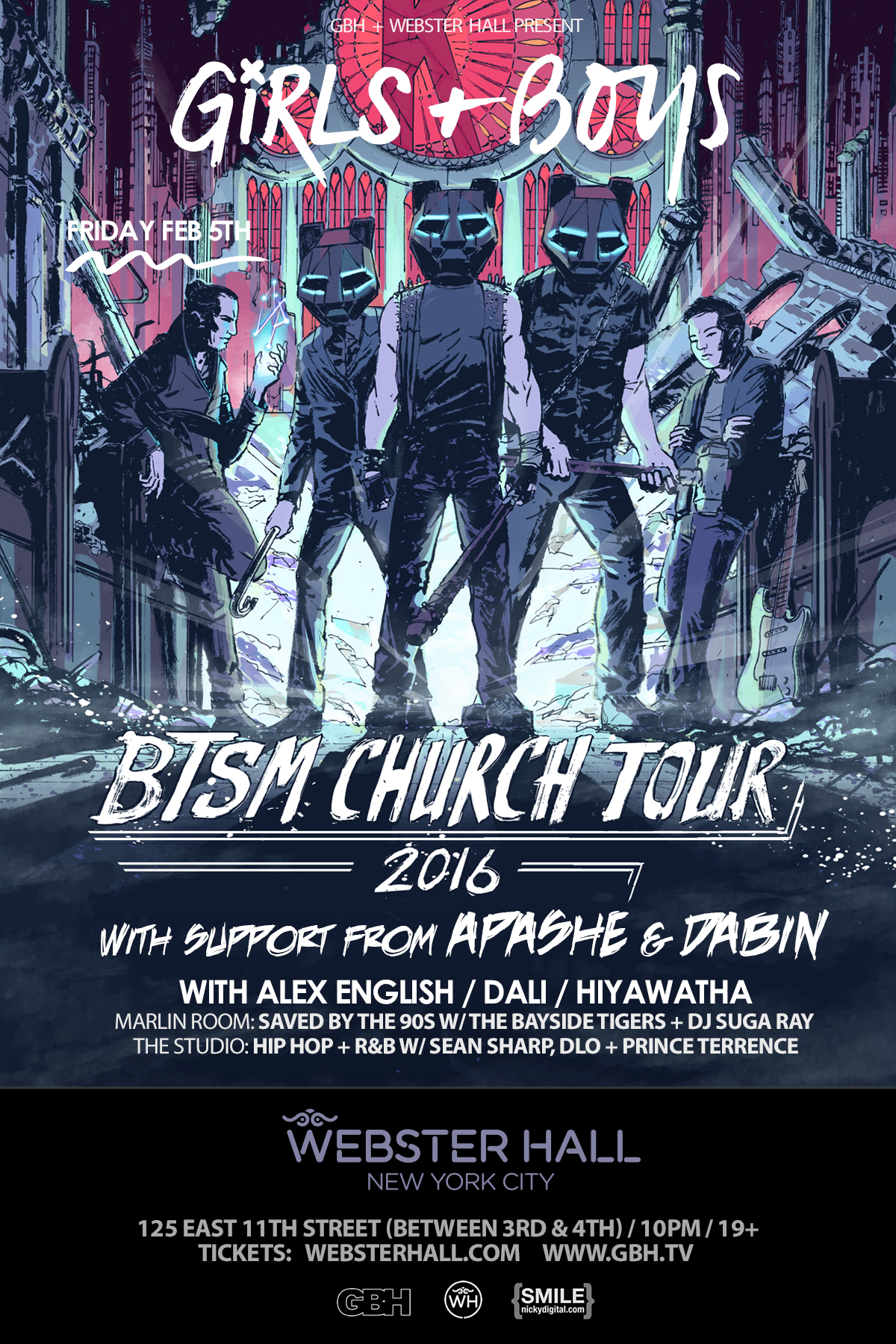 The Nocturnal Times has partnered with Webster Hall to offer one lucky club-goer a chance to win four complimentary VIP tickets and a bottle of champagne for the upcoming Black Tiger Sex Machine at Webster Hall on Feb. 5
Girls & Boys Friday continue at the iconic Webster Hall nightclub, as Manhattan sees a highly anticipated showcase from Black Tiger Sex Machine (BTSM).
Bringing the BTSM Church Tour to the historic venue on Friday, February 5, 2016, the Canadian trio, Black Tiger Sex Machine will provide a nightclub experience like no other with their unique performance style. The tour coincides with the release of the group's debut studio album, Welcome To Our Church, which will see its official release on February 2 through Kannibalen Records.
Apashe & Dabin will join BTSM as a supporting act, in addition to WH mainstays Alex English, Dali, and Hiyawatha.
Enter to win 4 free VIP tickets & bottle of champagne for Black Tiger Sex Machine at Webster Hall on Feb. 5 from The Nocturnal Times:

*Earn additional entry points by sharing this giveaway on your Facebook page & tag three friends you would bring with you!
**Contest ends Fri., Feb 5 at 12 pm EST.
***All entrants must be ages 21+ in order to claim the VIP and champagne prize.
Tickets for BTSM at Webster Hall on 2/5 are available HERE.
Listen to a preview mix of Black Tiger Sex Machine's debut LP, Welcome To Our Church, below:

For more information and upcoming events at Webster Hall, visit websterhall.com.