Big Gigantic Electrified Terminal 5 For Two Sold-Out Performances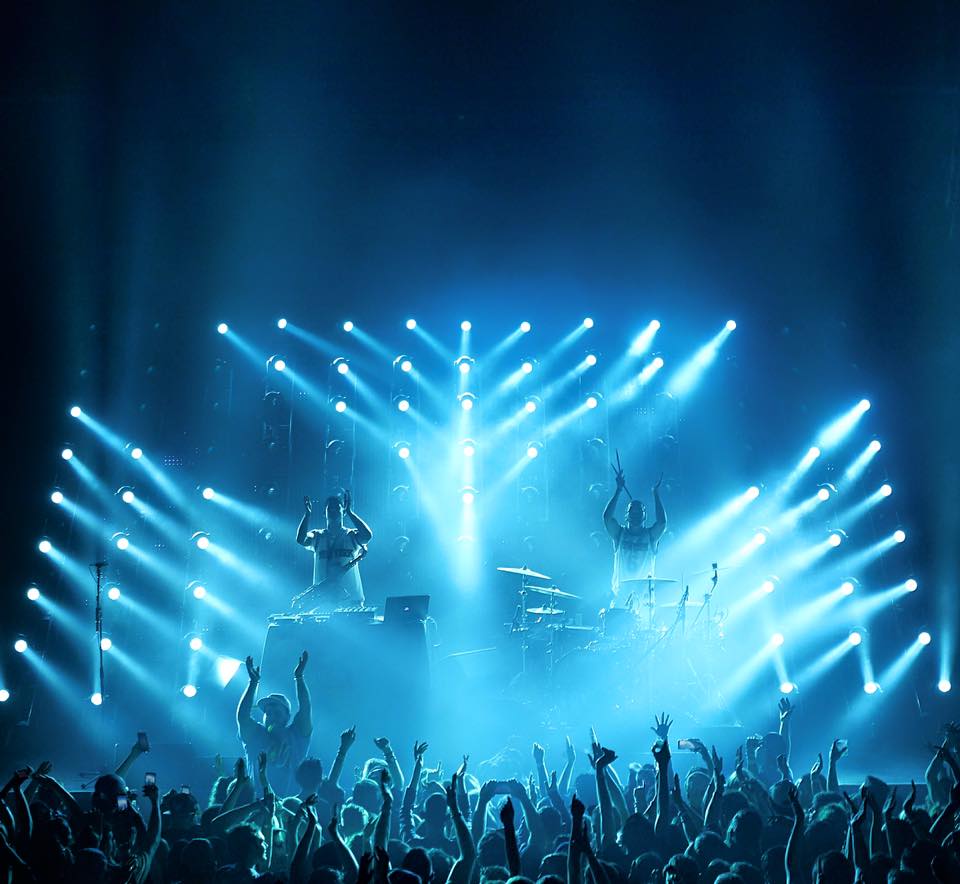 New York City was treated to two nights of electrifying performances by the soulful livetronica duo, Big Gigantic, this past weekend. Terminal 5 was alive and thumping as the Colorado natives serenaded the Big Apple with their unique blend of electronic beats accompanied by live saxophone and drums.
A brand-new stage design, which featured massive l.e.d screens and a decadent array of colorful lights made its debut during the two-night showcase. Supporting acts for the sold-out shows included, Hermitude, Louis The Child, Mija, Unlike Pluto and Callie Rieff.
It was 11:30pm when the lights dimmed, the music slowed, and the guys of Big Gigantic took the stage. Clad in New York Knicks jerseys, the guys brought Terminal 5 on a musical journey. The set featured a mix of classic Big Gigantic tunes and some new releases.
Some of the tracks included were; "Rise And Shine," "Hopscotch," The Chainsmokers' "New York City," Jack U's "Febreze (feat. 2 Chainz)," and Major Lazer's "Lean On (Dillon Francis X Juaz Remix)."
The guys also included their new single, "The Little Things," which features vocals from Angela MsCluskey. Saxophonist Dominic Lalli discovered Angela's voice through a song that came up on his Pandora station and after hearing her voice, the duo decided that her vocals would be perfect for their music. The song didn't take shape for a couple of years, but is now available as a free download on Big Gigantic's website.
The latter portion of Big Gigantic's set featured mixes of, "Touch The Sky," "The Night Is Young," "Get On Up," and their classic, "Foxy." For the grand finale, rapper Mac Miller joined the guys on stage and they hinted of a possible collaboration.
With truly a style all their own, Big Gigantic enraptured Terminal 5 with their incredible live performance. Be sure to catch them on their Spring 2016 Tour.
For more information on Big Gigantic and their tour dates visit, biggigantic.net.
Photo Credit: Dan Prakopcyk