Above & Beyond, Eric Prydz Bring Mini-Festival to Wynwood During Miami Music Week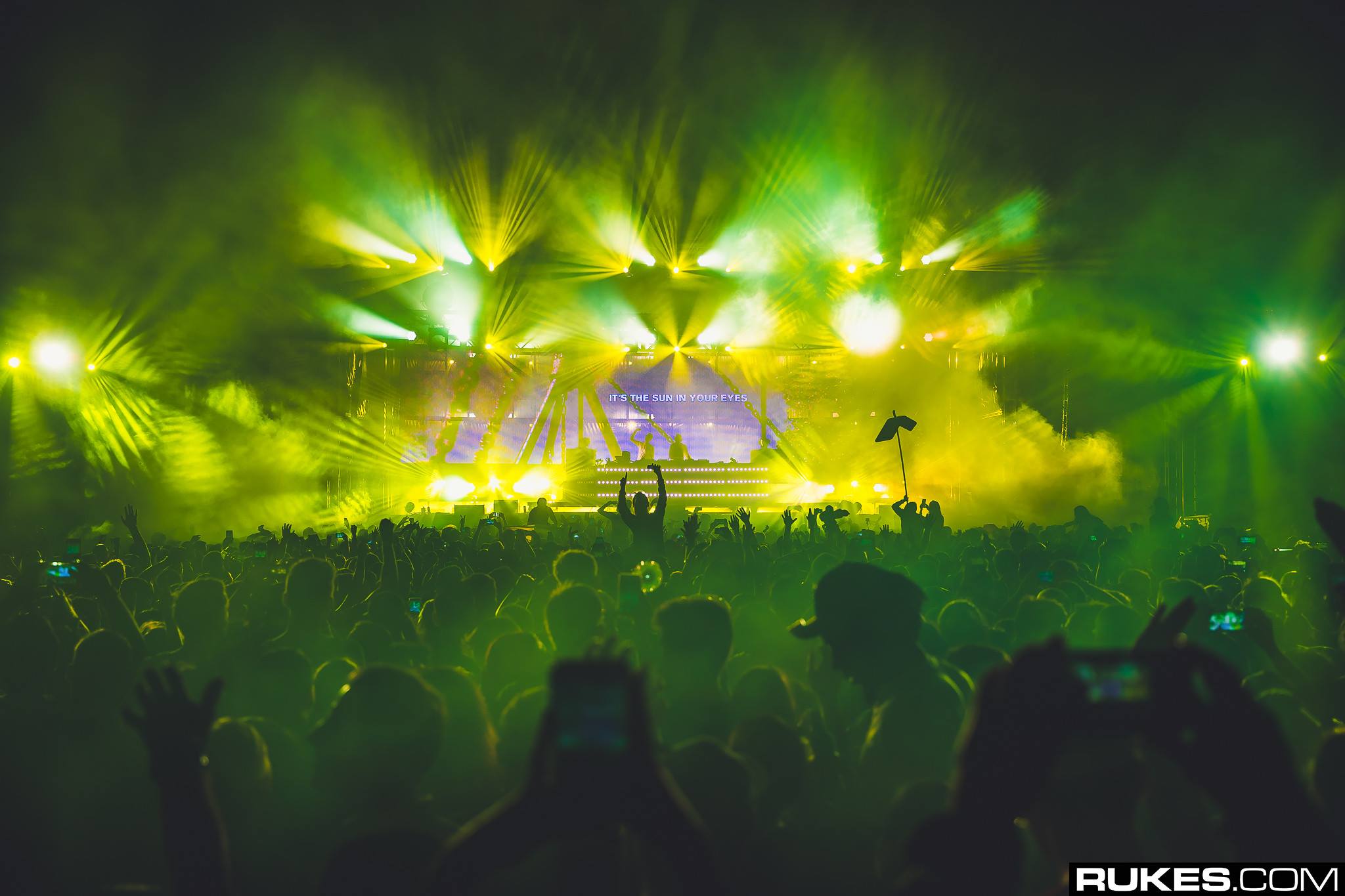 Above & Beyond with Eric Prydz proved to be one of the hottest tickets of Miami Music Week 2017. With the amount of events taking place over course of MMW, there's never a shortage of things to keep music lovers entertained. One of the go-to events on Thursday, March 23, took place outdoors at the former RC Cola Plant in the Wynwood Arts District in Miami.
Anjunabeats family's favorite trio, Above & Beyond, called upon multifaceted electronic icon Eric Prydz for an outdoor event that a little rain wasn't going to dampen. Opening sets from Yotto and Eli & Fur got the crowd warmed up for MMW's biggest night.
Eric Prydz delivered a proper two-hour opening set, taking his place behind the decks for a deep and grungy beginning at 11:30 p.m. Eric took to social media to post a clip from the evening of Paolo Mojo "1983 (Eric Prydz Remix)," labeling it as "classic." Towards the latter portion of his ensemble, Prydz kicked the progressive into high gear and the lasers came out to play before the Group Therapists took the stage.
Raindrops masquerading with teardrops throughout Above & Beyond's emotional two hour headlining performance from 1:30-3:30 a.m. Atop of some fan-favorite classics tracks "No One On Earth (Above & Beyond 2017 Respray)" and "Blue Sky Action" feat. Alex Vargas, Jono and Paavo were in attendance to bring Anjunafamily some recent releases and a taste of new album tracks.
Releases from this year's Anjunabeats Vol. 13 compilation were among those included such as Grum "Shout." Additional set inclusions were recent A&B instrumentals "1001" and "Balearic Balls," as well as the newly released Maor Levi remix of "Sink The Lighthouse." The guys also included new album tracks "Alight Now" feat. Justine Suissa and a brand-new production including a male vocal with the repeating lyric, "does anyone know?"
Later in the week, Above & Beyond headlined the Ultra Music Festival Main Stage commentating 19th annual installment of the world's premier electronic music festival.
Just head of Miami Music Week, Above & Beyond announced their first-ever Group Therapy Weekender to celebrate ABGT 250. Taking place on Sept. 16 & 17 in Washington State, Group Therapy's 250th episode brings two days of camping at The Gorge.
Above & Beyond Presents ABGT 250 at The Gorge in Washington State
Featured image: Rukes