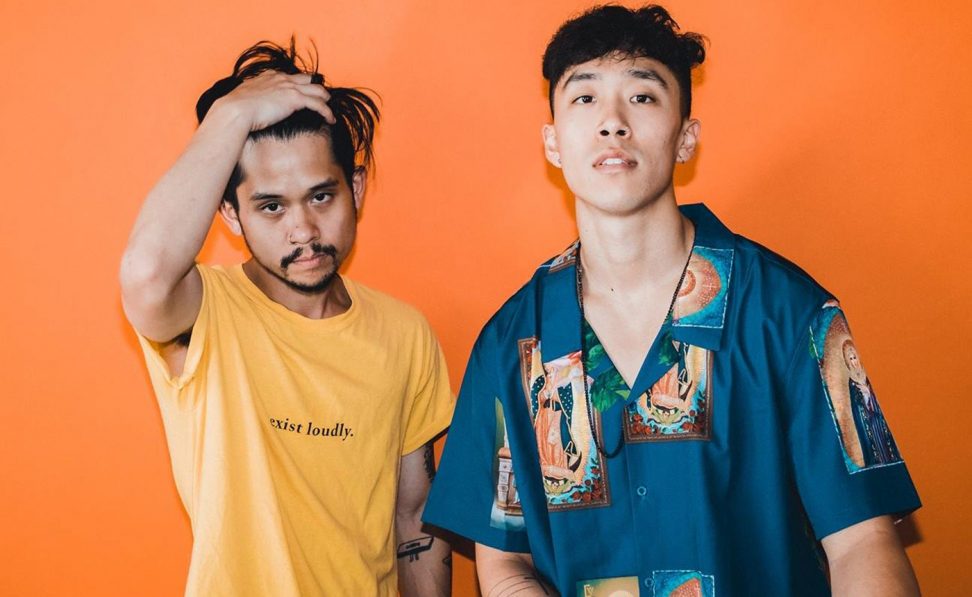 ARMNHMR Makes Monstercat Debut With "Saving Lives" ft. Bella Renee, Lead Single Off Forthcoming EP
ARMNHMR Also Announce Phase One of Largest Tour to Date Taking on 20+ Cities in North America
The elusive dance duo ARMNHMR (pronounced arm and hammer) is steadily working their way to the top. Now they can add another milestone to their career, namely making their Monstercat debut. Their heartfelt single, "Saving Lives" features the enchanting voice of Bella Renee. The stunning inner-workings of the emotive track are a testament to the producers' meticulous attention to their craft, known for being champions of vocal-driven melodic hits. "Saving Lives" is the first taste of their anticipated forthcoming EP, due out on Monstercat in 2022.
"'Saving Lives' is about unreciprocated love and the burden it can be to sustain it. Sometimes love burns out and the song deals with how easy a person can lose themselves being responsible for someone else." – ARMNHMR
"It is always so special to me that I have the privilege to work with such incredible artists. I am just very grateful I get to express myself and my life experiences through music, and to be given an outlet like this, it's truly magical. This is a really vulnerable song of mine." – Bella Renee
"Saving Lives" is this emotional track we all can relate to. Pulling you in with a slow yet peaceful intro where we hear Bella Renee soothing voice telling us about this emotional heartbreak. As we go slowly to the drop Bella pulls out everything she has got and tells us" When I needed saving. And the world keeps spinning 'round. I tried to hold you down". We all have been heartbroken and can relate to trying to fix a broken relationship. "Saving Lives" is melodic dubstep of its finest.
The multifaceted duo boasts an impressive repertoire of work with notable songwriters such as LIGHTS, Nia Frampton, and HALIENE to name a few. Having appeared on industry staples like Dim Mak and Ultra, ARMNHMR has found fans in every corner of the electronic space, earning support from household names including Steve Aoki, Illenium, and Alison Wonderland. With the arrival of their new single, ARMNHMR announced phase one of their largest tour to date, spanning 20+ cities across North America in venues like Webster Hall, 9:30 Club, San Jose Civic, and more.
ARMNHMR Presents Waiting For Love Tour 2022 – Dates & Venues
January 21 – House Of Blues – Anaheim, CA
January 22 – Rainbow Ballroom – Fresno, CA
January 28 – San Jose Civic – San Jose, CA
January 29 – Celebrities – Vancouver, BC
Feburary 2 – Showbox Theater – Seattle, WA
February 5 – Roseland Theater – Portland, OR
February 18 – Ironworks – Buffalo, NY
February 19 – 9:30 Club – Washington, DC
February 25 – Opera House – Toronto, ON
February 26 – Big Night Live – Boston, MA
March 4 – The Fillmore – Philadelphia, PA
March 5 – Webster Hall – New York, NY
March 12 – Concord Music Hall – Chicago, IL
March 18 – Buckhead Theatre – Atlanta, GA
March 19 – Blackbox Theater – Charlotte, NC
March 25 – Ogden Theatre – Denver, CO
March 26 – The Salt Yard East – Albuquerque, NM
TBA
TBA
April 7 – The Forum – Columbus, OH
April 8 – Elektricity – Pontiac, MI
April 9 – Liquid – Madison, WI