Armin van Buuren Takes Over MAPS Backlot with Andrew Rayel, AFSHeeN For Late Night Event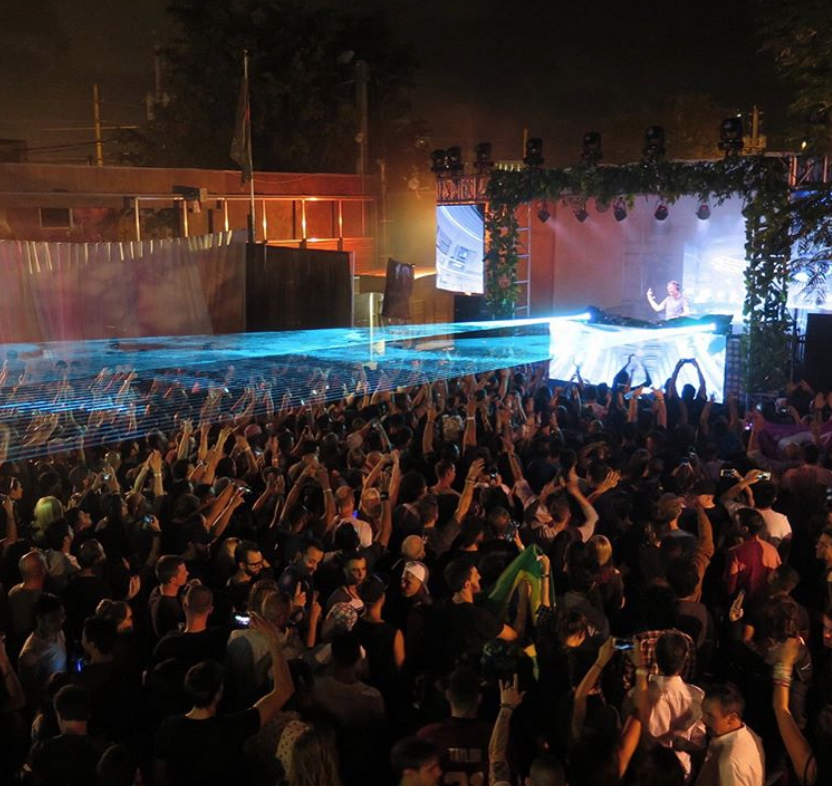 Armin van Buuren delivered an Ultra Music Festival after party at MAPS Backlot on Friday, March 24. Andrew Rayel and AFSHeeN joined the Armada Music co-founder and headlining act for the outdoor Miami Music Week event.
AFSHeeN set the tone before former five-time #1 DJ took the stage at MAPS. In 2015, AFSHeeN was called upon for remixing duty on Janet Jackson "No Sleeep" feat. J. Cole—and it's been an unstoppable rise to the top ever since. The breakout talent, who had an explosive 2016, saw massive success with his single releases "Let Me Down Slow" and "Tunnel," as well as a debut performance at the Hollywood Bowl.
The trance music icon has already been experiencing a massive year—and we're only three months in. So far this year, Armin has released "I Need You" with Garibay feat. Olaf Blackwood. Adding his on spin on the original with an Extended Mix, Club Mix, and remix variations from Filatov & Karas, and Standerwick, "I Need You" has a perfect rendition to fit any mood.
During this year's Miami Music Week alone, van Buuren performed four times: SiriusXM Music Lounge (3/23), Ultra Music Festival (3/24), MAPS Backlot (3/24), Ultra Music Festival, ASOT Megastructure (3/26).
Just before MMW, his Rising Star alias released new remixes of "Again" feat. Betskie Larkin from Alex M.O.R.P.H. and ReOrder. Van Buuren kicked-up the BPMs on his Vini Vici collaboration, "Great Spirit" with Hilight Tribe. Uplifting was a continuous trend throughout the course of the night at MAPS, showcasing the new David Gravell remix of "Communication," "Another You" feat. Mr. Probz, "Heading Up High" feat. Kensington, and "I Live For That Energy (ASOT 800 Anthem)."
Following Armin's Backlot "Embrace,"Andrew Rayel took the stage for some memorable "Moments."
Classically trained musician and tastemaker, Andrew Rayel, kept the energy high with his euphoric track selection. A packed house until his se came to a close at 5 a.m., Rayel stayed following his ensemble to meet and take pictures with fans who had stayed to catch the very end. Playing some material from his new album Moments and new "Tacadum (Who's Afraid of 138?!), Rayel also included some familiar favorites such as Dash Berlin "Till The Sky Falls Down" and Cosmic Gate "Exploration Of Space."
Earlier this month, Armin van Buuren celebrated the 800th episode of his radio show, A State of Trance. With ASOT 800, van Buuren celebrated with a massive event in Utrecht followed by a series of additional celebratory showcases. This of course includes the highly-anticipated, once-a-year ASOT MIA stop, which takes place every Sunday as ASOT takes over the Megastructure during Ultra Music Festival. ASOT 800 Miami included performances from W&W presents NWYR, Ferry Corsten presents Gouryella, Andrew Rayel, Aly & Fila, Sander van Doorn presents P.Haze 3, David Gravell, Ruben De Ronde, Vini Vici, and Arty presents Alpha 9.
What's to come later this year for Armin van Buuren? Armin will release his annual A State of Trance compilation, head to Ibiza for his yearly residency, and continue the expansion of his weekly ASOT radio show, which is now available to video stream every Thursday from his Holland studio. On May 13, 2017, the trance icon brings his sold out Best of Armin Only event to the Amsterdam ArenA.
Keep up with all things Armin van Buuren on Facebook, Twitter, and Instagram.
Images courtesy of @MAPSproduction Instagram