Anticipated 'A State Of Trance Year Mix 2020' by Armin van Buuren Has Arrived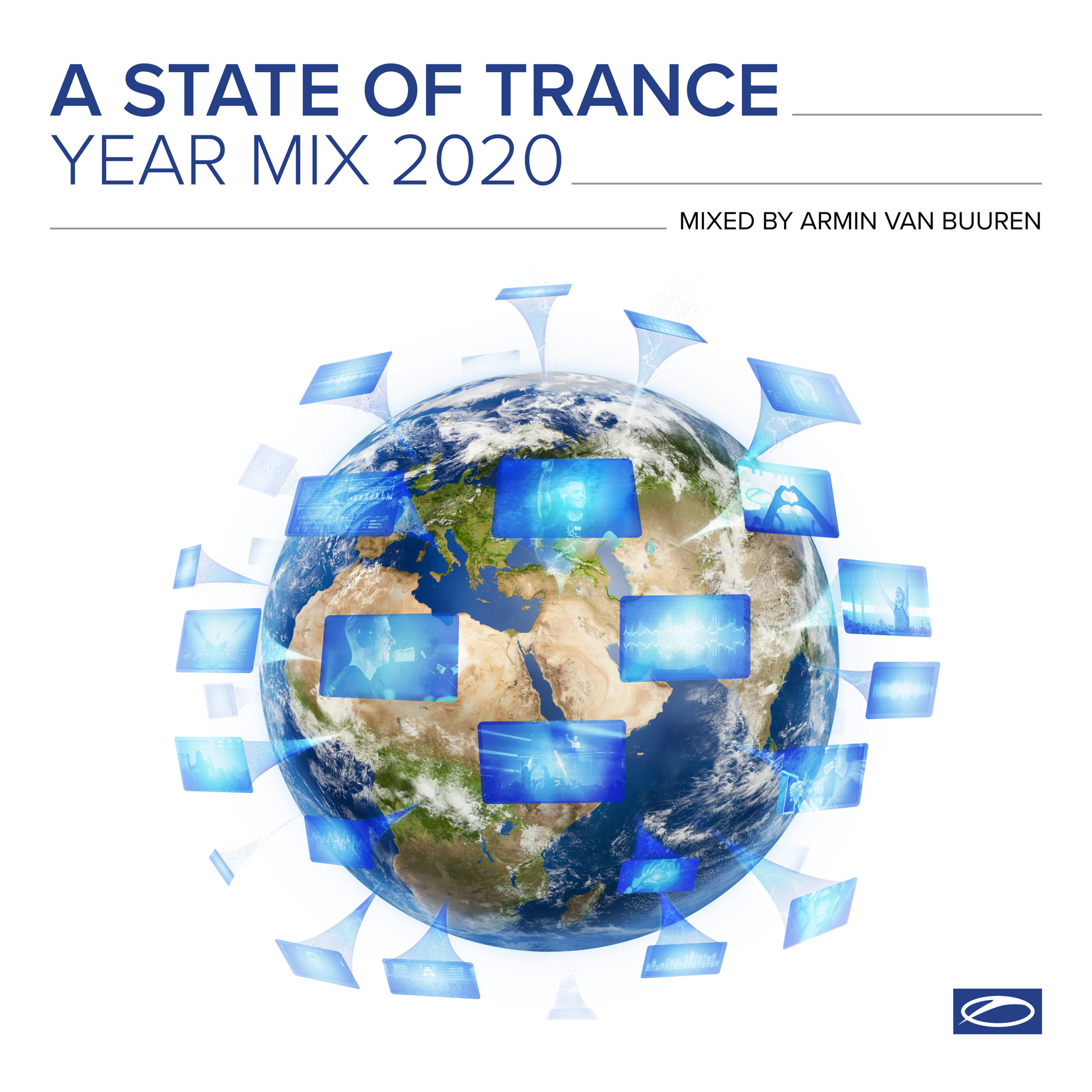 In keeping with annual tradition, the legendary trance phenom Armin van Buuren has just dropped his anticipated A State Of Trance Year Mix 2020. The Armada Music staple releases every December and has become a label mainstay.
From the likes of Armin van Buuren, Rising Star, Above & Beyond, Markus Schulz, Gareth Emery, ALPHA 9, Ferry Corsten, Orjan Nilsen, MaRLo, AVIRA, ARTY, Mark Sixma, and a plethora of others, the ASOT Year Mix 2020 features tracks from the biggest trance labels of the year and countless signed to Armada Music and its sub-labels.
'A State Of Trance Year Mix 2020' track listing:
Side 1
1. Intro
2. Gareth Emery & NASH feat. Linney – Yesterday
3. Maryn & Joel Freck – Dawn
4. Solarstone – Seven Cities (Tom Staar Remix)
5. Armin van Buuren & AVIRA – Illusion
6. Super8 & Tab feat. Jess Ball – Live For Tonight
7. Steve Brian & Patrik Humann – Jupiter Boulevard (Taylor Torrence Remix)
8. Armin van Buuren & Brennan Heart feat. Andreas Moe – All On Me
9. Armin van Buuren & Fatum – Punisher
10. Genix – Zuul
11. Elysian – Beyond The Comfort Zone
12. Elysian – Water
13. Above & Beyond – Blue Monday
14. Armin van Buuren & Blasterjaxx – Tarzan
15. Gareth Emery – Welcome To Your Life (Jeremy Vancaulart Remix)
16. 3LAU feat. XIRA – Tokyo (Fatum Remix)
17. Assaf & Cassandra Grey – Lost At Sea
18. Scorz feat. Diana Leah – Come To Life
19. Assaf feat. Nathan Nicholson – Lost Souls (AVIRA Remix)
20. Alex Sonata & TheRio feat. Gid Sedgwick – Awakening
21. Maor Levi feat. Nyla – One Love
22. Omnia – Generation
23. Luke Bond feat. Sarah de Warren – Walk Away
24. i_o – In My Head (Part II)
25. ALPHA 9 – Everywhere I Go
26. Orjan Nilsen – Sankthansaften
27. Armin van Buuren & AVIRA feat. Sam Martin – Mask
28. Armin van Buuren feat. Sharon Den Adel – In And Out Of Love (ilan Bluestone & Maor Levi Remix)
29. Andrew Rayel & Olivia Sebastianelli – Everything Everything
30. STANDERWICK feat. Linney – What About Us
31. Armin van Buuren feat. Jake Reese – Need You Now
32. BT & Emma Hewitt – No Warning Lights (ALPHA 9 Remix)
33. Rodg – Crossroads
34. ReOrder & Jordan Tobias feat. Alexis Naylor – After Tomorrow
35. Taylor Torrence feat. Natalie Major – If We Say Goodbye
36. MaRLo & HALIENE – Say Hello
37. Armin van Buuren & AVIRA feat. Be No Rain – Hollow
38. Above & Beyond feat. Zoë Johnston – Reverie (Above & Beyond Club Mix)
39. Armin van Buuren & Nicky Romero feat. Ifimay – I Need You To Know
40. NWYR – Heart Eyes
41. GXD & Elle Vee – Sail
42. Above & Beyond – Diving Out Of Love
43. ARTY x NK – Who Am I
44. Ferry Corsten – Punk (Tom Staar Remix)
45. Mark Sixma pres. M6 – Never Forgotten
46. Protoculture – Go
47. Armin van Buuren – Let The Music Guide You (ASOT 950 Anthem) [Beatsole Remix]
48. Cosmic Gate & Andrew Bayer – The Launch
49. Cosmic Gate – Your Mind
50. Lifelike & Kris Menace – Discopolis 2.0 (MEDUZA Remix)
51. Matt Fax – Could This Be
52. Kasablanca – Alive
53. Ferry Corsten feat. Lovlee – Our Moon
54. Gareth Emery feat. Annabel – You'll Be OK
55. Armin van Buuren & MaRLo feat. Mila Josef – This I Vow
56. Markus Schulz – Sunrise Over The Bay
Side 2
57. Ferry Corsten & Ciaran McAuley – Mo Chara
58. Super8 & Tab and Christina Novelli – Rooftops (Maarten de Jong Remix)
59. Ciaran McAuley – Our Journey (TFSFX Anthem)
60. Paul van Dyk & Bo Bruce – Covered In Gold (PvD Club Mix)
61. Alexander Popov & Attila Syah feat. Natalie Gioia – Nothing Is Over (Roman Messer Remix)
62. James Dymond & Linney – What Have I Got To Lose
63. Roger Shah & Kristina Sky feat. Emma Shaffer – Take Me Back
64. Jase Thirlwall feat. Victoriya – Drowning
65. Davey Asprey & Roman Messer – Oblivion
66. Paul van Dyk & Will Atkinson – Awakening
67. Andrew Rayel & Roxanne Emery – Never Going Down (Richard Durand Remix)
68. ReOrder feat. Bo Bruce – We Are The World
69. DJ T.H. – Leonie (Beatsole Remix)
70. Roman Messer & Twin View with Christian Burns – Dancing In The Dark (Alex M.O.R.P.H. Remix)
71. Jorn van Deynhoven & Sue McLaren – I Need Your Lovin' (Like The Sunshine)
72. Alessandra Roncone – What Makes You Feel Alive
73. Philippe El Sisi & Omar Sherif – The Phoenix (FSOE 650 Anthem)
74. Factor B – Bravo
75. Robbie Seed & That Girl – My Remedy
76. Armin van Buuren pres. Rising Star feat. Cari – The Voice
77. Matys & CJ Stone – Silent Waves (Vinny DeGeorge Remix)
78. ilan Bluestone pres. Stoneblue feat. Emma Hewitt – Hypnotized
79. Craig Connelly & Siskin – All For Love (Giuseppe Ottaviani Remix)
80. Ciaran McAuley & Susana – Daring To Love
81. Aly & Fila vs James Dymond – Wasteland
82. Craig Connelly feat. Tara Louise – Time Machine
83. HALIENE – Walk Through Walls (Markus Schulz Remix)
84. Elevven – One Last Time (Roman Messer Remix)
85. Giuseppe Ottaviani & Lucid Blue – I Believe
86. Giuseppe Ottaviani – Till We Meet Again
87. Andrew Rayel & Robbie Seed feat. That Girl – Stars Collide
88. Graham Bell & SIVAN – The Sound Of Letting Go (Tribute To Yotam)
89. Aly & Fila with Plumb – Somebody Loves You
90. Nicholas Gunn feat. Alina Renae – Fallen (Richard Durand Remix)
91. Will Atkinson – Telescope
92. Allen Watts & Roman Messer – Skyline
93. Ruben de Ronde feat. EKE – Wanderlust (Eugenio Tokarev Remix)
94. Allen Watts feat. Gid Sedgwick – Another You
95. Ashley Wallbridge feat. Evan Henzi – Still Alive
96. Ronski Speed & DJ T.H. pres. Sun Decade feat. Ben Lost – Downfall
97. Jorn van Deynhoven & Christina Novelli – Waiting On The Other Side (Club Mix)
98. Giuseppe Ottaviani feat. Tricia McTeague – Only A Heartbeat Away
99. Simon Patterson feat. Sarah de Warren – Close My Eyes
100. Giuseppe Ottaviani – Morpheus
101. Chicane feat. Bryan Adams – Don't Give Up (Giuseppe Ottaviani Remix)

102. Saltwater – The Legacy (ReOrder Remix)
103. Allen Watts & Steve Dekay – The Phuture
104. David Forbes – Splice
105. Outro: Road To 1000