Anjunabeats in Miami Pool Party at The Raleigh Hotel on 3/29 to Showcase Label Talent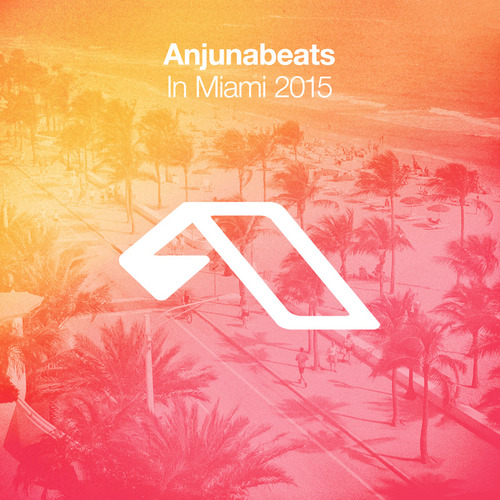 The annal Anjunabeats in Miami pool party returns to South Beach during Miami Music Week this year with another sensational talent roster. On Sunday, March 29, 2015, join a number of your favorite Anjunabeats acts for a fun-in-the-sun to sundown event at the pool in the heart of the city.
The midday through 10 p.m. event boasts a stellar lineup, which includes some of Anjuna's heaviest hitters. Audien, Gabriel & Dresden, Ilan Bluestone & Maor Levi, Jason Ross, Jerome Isma-Ae, Judah, Pierce Fulton, and Tom Staar will soundtrack the ten-hour affair.
Gabriel & Dresden are one of dance music's most influential acts. Responsible for classic tunes such as "Tracking Treasure Down," "As The Rush Comes" featuring JES, "No Reservations," and "Play It Back" featuring Betsie Larkin, among many others. The pair is also known for their acclaimed collaborations with Armin van Buuren ("Zocalo") and Markus Schulz ("Without You Near"). Known for their signature remixes and mash-up's, G&D have remixed tracks for Above & Beyond, Way Out West, Dido, Andain, Paul Oakenfold, The Killers, Sara McLachlan, Coldplay, and more. With more than a decade of producing, remixing, and DJ sets under their belt, Josh Gabriel and Dave Dresden will make their Miami return at the Anjunabeats pool party.
Jason Ross is one of dance music's biggest breakout performers of the year. Having released "Elements" and "Atlas" with Wrechiski on the label, the rising talent is certain to deliver a stellar MMW performance. Having multiple of his projects showcased by Above & Beyond during #ABGT100 at Madison Square Garden, Jason Ross has quickly proved himself to be one of the artists to watch in 2015.
Ilan Bluestone & Maor Levi first collaborated in 2011 for the release of "On Our Own" on Anjunabeats and will hit the decks together for a back-to-back MMW ensemble. Ilan Bluestone played alongside Anjuna label bosses Above & Beyond at #ABGT100. During the sold-out Madison Square Garden event, Bluestone played a number of his productions, including "Snapdragon," "Spheres," and "Big Ben." The talented DJ and diverse producer Maor Levi will go head-to-head with Ilan Blustone for a back-to-back showcase in the Miami heat. Levi, who is almost always included on Anjuna's yearly compilations, is responsible for his productions "Together," "Holding On," "Shapes", and "Lital" as well as a slew of collaborations, which were released on Anjunabeats.
GRAMMY-nominated DJ and producer Audien will also be part of the Anjunabeats pool party in Miami. Audien recently released his new single "Insomnia" featuring Preston James on Astralwerks. In 2014, his highly successful "Serotonin" with Matthew Koma dominated the dance music charts and dance floors for months on end.
Jerome Isma-Ae is an eclectic DJ and producer who has collaborated with a wide variety of dance music talent including Cosmic Gate, Moldan, EDX, Tomcraft, Ilan Bluestone, Alex MORPH and more.
Brought to you by Involved Management, Anjunabeats, and AMPM presents, Anjunabeats in Miami pool party will take place at The Raleigh Hotel at 1775 Collins Avenue in Miami Beach.
Tickets are available here.