Gareth Emery to Bring 5-Hour Midnight Set to Club Space Terrace in Miami on 3/28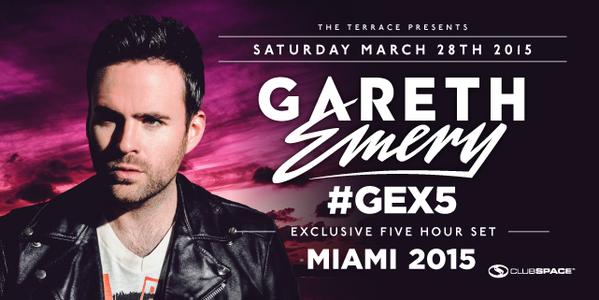 Garuda mogul and international DJ Gareth Emery will host his own Miami Music Week party at Club Space nightclub on Saturday, March 28, 2015. Dance music fans, Ultra Music Festival afterparty-goers, and Space regulars will be greeted with an extended five-hour live set on the club's legendary Terrace. This will be an exclusive Miami performance for Gareth Emery and needless to say your one and only chance to catch him on his extremely limited U.S. tour.
The world renowned producer and diverse musician, Gareth is no stranger to providing extended ensembles for fans. From Manchester to Los Angeles, these events showcase everything from unreleased masterpieces to chart-topping classics.
Still fresh off the "Drive" tour and recent Garuda release of the "Drive Refueled" remix album, attendees can expect new renditions of their progressive favorites. Look no further for a Miami Music Week extravaganza that's more anticipated as one will be hard to find. Presented by the scenic Terrace at Space, tickets are available here.