ANGELZ Releases New 'Saint Thug' EP on Confession Label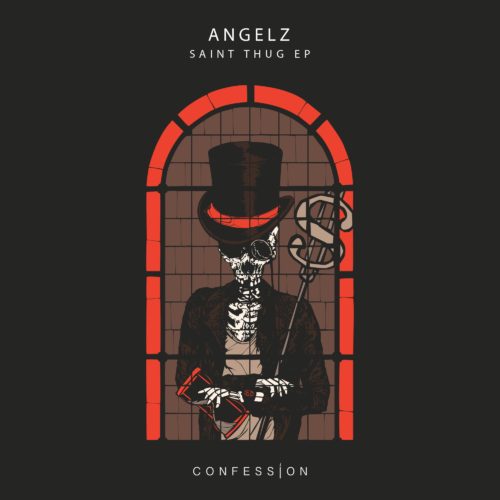 Canadian producer, ANGELZ, has just released his newest EP Saint Thug, coming to you from the Tchami founded Confession label
Confession releases are always a treat in their own right, and ANGELZ just happened to release a four track EP filled with future house, breaks, bass, and hip-hop. Confession has been a landmark for grimey future house tunes since its inception, which happened to have been launched with the ANGELZ classic "Hey Girl." ANGELZ is a former hip-hop producer who's worked with artists from Def Jam Records, but chose to pursue his own solo career with the freedom of being able to create this truly mixed style of production. You can still hear those foundations in his mean mugging G-house style, combined with roars, wobbs, and other unexpected instrumentals in his new EP. The Saint Thug will surely be another highlight of the Confession Label and future of G-house as we know it.
Beginning from the very first beat in the lead off track from Saint Thug, "Crew," you find yourself stepping to the drum combination. It doesn't take long before you get a quick injection of a light wobbing roar. He builds up the house kicking beat with layered strings to give you a freshly original drop. With so many added elements in "Crew" he separates himself from any particular artist or class out there. The second track off Saint Thug is dubbed "ATBWFM," and is an enjoyably dirty track in many aspects. This much more bass heavy track is something you could imagine yourself hearing and feeling inside a rigged dark after-hours club.
The previously released single "Stunt" was the first preview of what was to come from the Saint Thug EP. One of the more energetic tracks of the EP, the build up is climatic and gives way to a truly underground mixture of tech and breaks. When listening to "Stunt" you can't but help get old school vibes from the funky piano synths used throughout the track. The final track of Saint Thug comes with the most hip-hop influenced song on the EP. "Want It All" is a jittery house instrumental featuring an auto-tuned rapper that quickly goes grimey with the twonky bass drop in the latter half.
Saint Thug is the lengthiest project from Confession to date and is available to purchase on iTunes and streaming on Soundcloud.
For more information on ANGELZ follow him on Twitter, Facebook, and Instagram.
The Saint Thug EP from ANGELZ can give you a different feeling with easy song, but they still all follow the same dark bass filled theme.