Aly & Fila's Future Sound of Egypt Island Takes Over Governors Island, NYC on July 2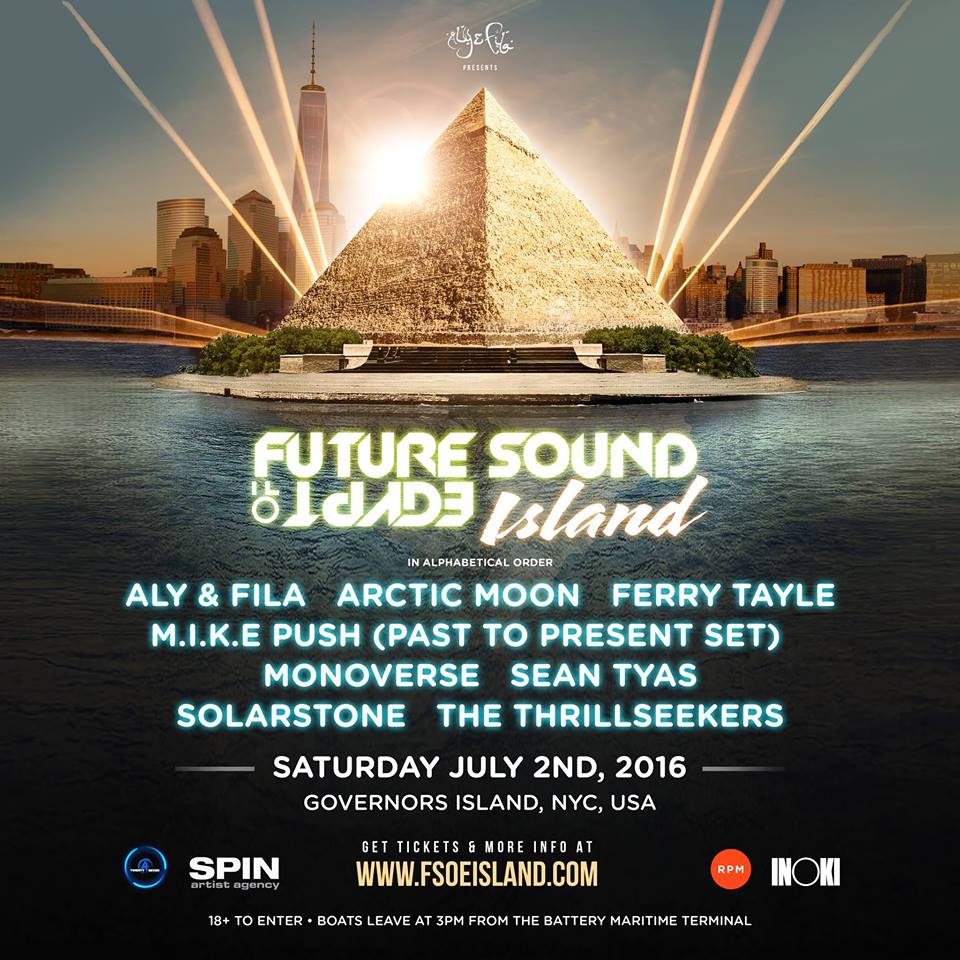 Trance fans rejoice! Aly & Fila's Future Sound of Egypt Island makes its way to the Big Apple this Summer
On Saturday, July 2nd, 2016, Aly & Fila will bring Future Sound of Egypt Island to New York City's Governors Island with a purely uplifting lineup. The Future Sound of Egypt (FSOE) creators, acclaimed DJ and production duo Aly & Fila, has announced additional Gov Island sets from Arctic Moon, Ferry Tayle, M.I.K.E. Push (Past to Present Set), Monoverse, Sean Tyas, Solarstone, and The Thrillseekers.
The new concept, #FSOEIsland has been designed as a special event that focuses on trance music; bringing together scene veterans and new fans alike.
This past weekend, Aly & Fila provided NYC with a dose of trance as part of the East Coast debut of Dreamstate during Insomniac's EDC New York at Citi Field. Ahead of the newly presented Future Sound of Egypt experience, Aly & Fila celebrate the 450th episode of their famed radio show. FSOE 450 will stop on the West Coast the following day, July 3rd, as it stops at Insomniac's Dreamstate hosts FSOE 450 at the Hollywood Palladium.
Tickets for Aly & Fila's Future Sound of Egypt Island on Governors Island in NYC are on sale Friday, May 20th, 2016. Pre-sale tickets are on sale Thursday, May 19th, HERE.
Future Sound of Egypt Island is 18+ to enter and boats will leave at 3pm from the Battery Maritime Terminal.
Check this space soon for more information on how you can win tickets to FSOE Island from The Nocturnal Times.