AFK & Carbin Drop "Boss" as First Release on Jauz's New Label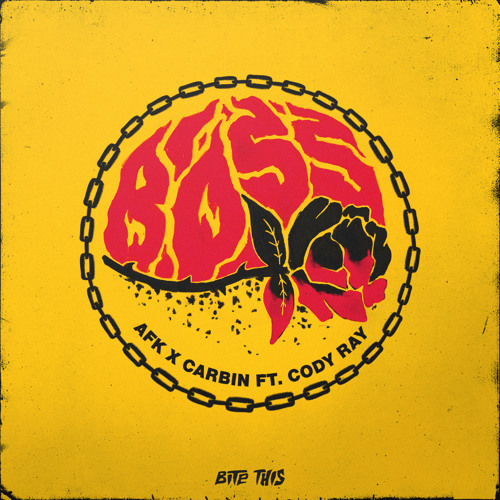 AFK and Carbin stole the first release on Jauz's newborn project 'Bite This!' The label's premiere track, "Boss" hits hard so be sure to give this one a listen.
Bass producer McKenzie Morrow (Carbin) teamed up with filthy dubstep producer Jimmy Blythe (AFK) for the release of this beastly production. "Boss" is nothing short of what you'd expect on a label curated by the squad leader himself, Jauz. Featuring Cody Ray's vocals and AFK's smashing dubstep, the track provides solid ground for Carbin as an up and coming artist. The beat starts off with a ticking almost alien sound and quickly kicks up to a super hard/ringing drop just after the build – no doubt a headbanger for this one.
Listen to "Boss" here:
Sam Vogel, aka Jauz, has risen up in the game as a genre-blending sensation with monstrous original releases and remixes that seem truly boundless. His latest project is the launch of 'Bite This,' his label that will act as a platform for new artists to be discovered and reach his largely established fanbase. Jauz has expressed via Twitter his delight in being able to help artists get their music out there, just as was done for him in the past by industry heavyweights like Diplo, Skrillex, Borgore, Kennedy Jones, and more.
His true passion behind starting the label is demonstrated by this, and by his love for making good fucking music with good fucking friends. The journey ahead for 'Bite This' is uncertain, but that's part of the beauty of it. The vision remains to help fellow artists get their productions out there, and have a kick ass time along the way. Much respect goes out to Vogel on this one, for being a true inspiration and extending his love for music out to others.
Carbin is the first of many Jauz is bringing aboard the Shark Squad so be sure to stay tuned – much more to come on 'Bite This!'