Above & Beyond Transforms Hakkasan Nightclub Into Electronic Paradise in Las Vegas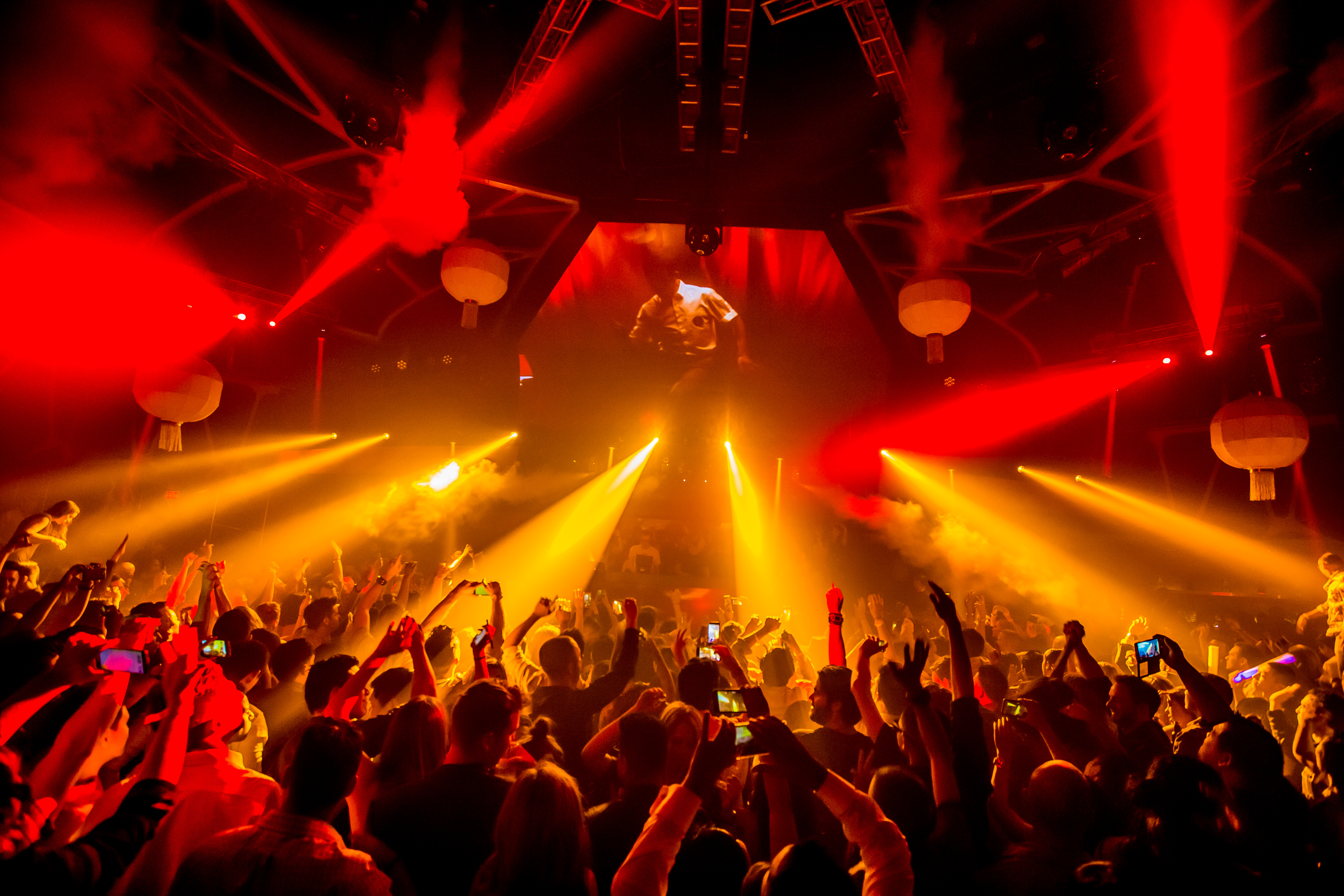 As it approached 2 a.m. in Las Vegas this past Sunday, June 21, uplifting UK-based trio Above & Beyond took their place behind the acclaimed booth at the renowned Hakkasan Nightclub. Sending this year's annual Electric Daisy Carnival (EDC) Week off with a bang, the euphoric sounds of the Anjunabeats conglomerate filled the walls of the multi-tiered venue at MGM Grand Las Vegas.
Thousands of eager attendees gathered at the nightlife mecca for Above & Beyond. It was a full-blown Group Therapy session in Paradise, Nevada as the trio showcased original material from their "Group Therapy" LP and latest album "We Are All We Need." Beginning their 2-hour ensemble with the latest hands-in-the-air single from Eric Prydz, "Generate," lining the walls, dance floor, and VIP tables of the lavish nightspot at MGM Grand.
Continuing their nightclub therapy session with new album singles "Sticky Fingers" featuring Alex Vargas and "Peace Of Mind" featuring Zoe Johnston, the Anjuna guys spoke with the crowd throughout their performance, conveying messages across the LED screens throughout the space. Additionally, "Counting Down The Days (Above & Beyond Club Mix)" featuring Emma Hayes, "All Over The World" featuring Alex Vargas, "Treasure" featuring Zoe Johnston, and Oceanlab "Satellite (ilan Bluestone Remix)" blared through the club's sound system.
During their live sets at Hakkasan Nightclub, Wet Republic's Ultra Pool, and EDC Las Vegas, the Anjunabeats trio showcased new mash-up's: New Order "Blue Monday" with Parker & Hanson "Alquimia, "Walter White" with Mat Zo "Pyramid Scheme," "Black Room Boy" featuring Richard Bedford with ilan Bluestone "Big Ben," and Andrew Bayer's Mash-up of Delerium featuring Sarah McLachlan "Silence" with Tom Starr "Rocket."
Latter set inclusions were London Grammar "Wasting My Young Years (Maor Levi & Kevin Wild Remix)," "Sun & Moon" featuring Richard Bedford, "Blue Sky Action" featuring Alex Vargas, "Alone Tonight" featuring Richard Bedford, and "Hello." Following Above & Beyond's uniting ensemble at the decorated Sin City event space, fellow Anjunabeats talent ilan Bluestone took to the stage for an impromptu performance.
During EDC Week 2015, Hakkasan Nightclub hosted a five-day affair with Above & Beyond, Hardwell, and GRAMMY Award-winning artists Calvin Harris and Tiësto.
The electronic dance music pioneers recently released their latest studio album "We Are All We Need" earlier this year on their Anjunabeats label. Jono, Tony, and Paavo also celebrated the 100th episode of their Group Therapy radio show with a sold out #ABGT100 event at Madison Square Garden this past October. The group plans to bring the #ABGT150 celebration to Sydney on September 26, 2015.
Above & Beyond's Hakkasan Nightclub showcase came after their performance at the fifth annual Electric Daisy Carnival in Las Vegas, where they headlined the notoriously crafted kineticFIELD. During their EDC Las Vegas ensemble, their "favorite chemistry teacher," Walter White, joined Jono and Paavo on stage for a "push the button" moment like never before. Bryan Cranston can be seen pushing the button during Above & Beyond's track "Walter White," which is dedicated to his Breaking Bad character, here:
Photo Credit: Joe Torrance