Above & Beyond ABGT150 Afterparty Brings Anjunadeep to Sydney, Sells Out in 6 Minutes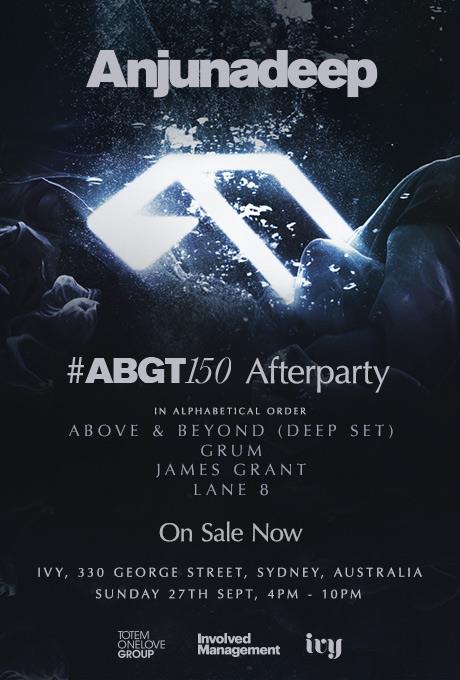 Two weeks ago, Above & Beyond revealed the details of their official ABGT150 afterparty. For the second year in a row the Anjunadeep label will be hosting the event. The official afterparty will take place on Sunday the day following ABGT150, at the Sydney club Ivy.
Grum, James Grant, and Lane 8 will join the famed Anjunabeats trio Above & Beyond for the official ABGT150 after party down under. Above & Beyond has confirmed they will be playing a deep set during the afterparty on Sunday, September 27.
The event kicks off at 4 pm, which allows ample time to capture the perfect daytime pool party vibes. Shockingly, all available tickets sold out in a mere 6 minutes!
Posts have even been seen offering trades for the main ABGT150 event in exchange for the intimate daytime pool party. It seems as if the demand for the afterparty is just as high, if not higher, than the demand for the Group Therapy event itself.
Preview: Above & Beyond are bringing ABGT150 to Sydney
Above & Beyond did release a late crop of tickets for their ABGT150 show, so there is still hope for any of you Anjunadeep fans. RSVP for the live stream on the ABGT150 page.