Above & Beyond Stole the Show at Electric Zoo: Transformed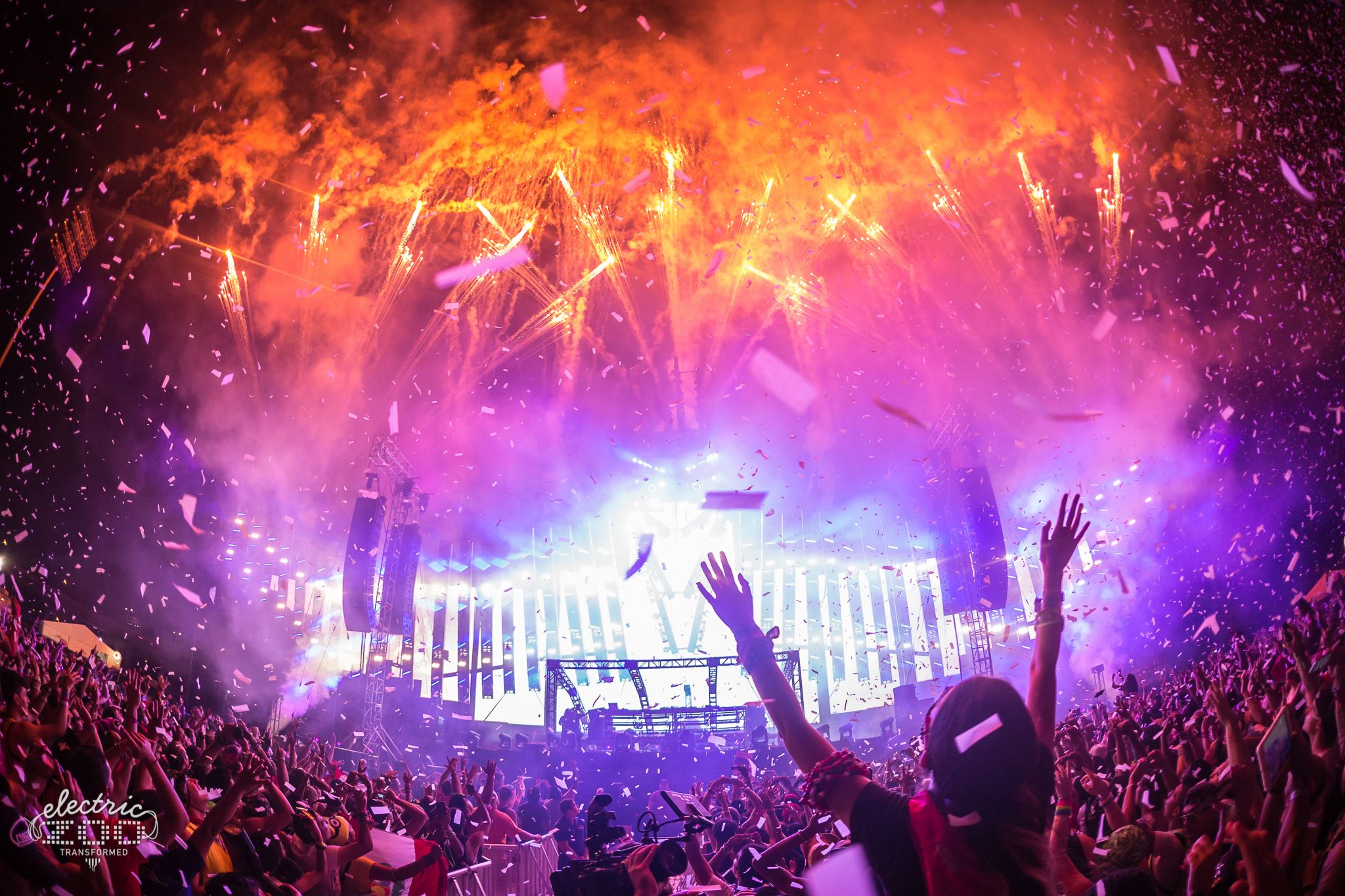 Iconic dance music trio Above & Beyond headlined the popular Electric Zoo Festival this weekend in New York City. The festival, which is in its seventh year, saw its first ever Transformed edition this year on Randall's Island. The 2015 installment of the music festival spanned from Friday, September 4 through Sunday, September 6.
Jono and Paavo took to the phoenix main stage at Electric Zoo: Transformed on Saturday, September 5 to continue their love affair with New York. During their 90-minute emotional dance ensemble, Above & Beyond once again set the mood by conveying personalized messages on the screen to communicate with the thousands of partygoers who flocked to the main stage.
During their Saturday night closing set, Above & Beyond revealed they have history with New York and that they owe this city so much. Starting off their showcase at 9:25 p.m. with "We're All We Need" feat. Zoe Johnston, "Sticky Fingers" feat. Alex Vargas, "Peace Of Mind (Arty Remix)" feat. Zoe Johnston, and their remixes of Jean-Michel Jarre "Zero Gravity" and "Salva Mea 2.0" by Faithless.
Enrapturing the hearts and minds of zoo-goers, Above & Beyond proceeded with notorious mash-ups: "Thing Called Love" feat. Richard Bedford with Ilan Bluestone & Jeroma Isma-Ae "Tension;" New Order "Blue Monday (Above & Beyond Remix)" with Parker & Hansen "Alquimia (Andrew Bayer Remix;" and "Sun & Moon" feat. Richard Bedford with Ilan Bluestone "Lighthouse."
The trance titans took partygoers back in time with OceanLab "Sky Falls Down" in the middle of their set along with their popular "Walter White," which included the voice of Bryan Cranston from their EDC Las Vegas 2015 set. New York City therapy continued with "All Over The World" feat. Alex Vargas, "Out Of Time," Wrechiski & Jason Ross "Atlas," and Ilan Bluestone "43."
This year's official Electric Zoo 2015 anthem is the group's latest single, "Fly To New York" feat. Zoe Johnston, which is taken from their We Are All We Need Album. Paavo and Jono played the newly released Above & Beyond vs. Jason Ross Club Mix of "Fly To New York," which is out now on Anjunabeats. Watch the music video here.
What would an Above & Beyond set be without a New York-style button pushing? During "Blue Sky Action" feat. Alex Vargas, the Anjuna trio made it clear that they do not take requests to push the button, but that a group button-pushing session would ensue. Above & Beyond closed their 2015 Electric Zoo set with confetti showers and pyrotechnics to the tune of Delerium feat. Sarah McLachlan "Silence" with Tom Staar "Rocket" in an Andrew Bayer Mash-up, "Hello," and "Treasure" feat. Zoe Johnston.
[Photos: Electric Zoo Festival]