Above & Beyond Announces 'Common Ground' Album, Big Shows in LA & NYC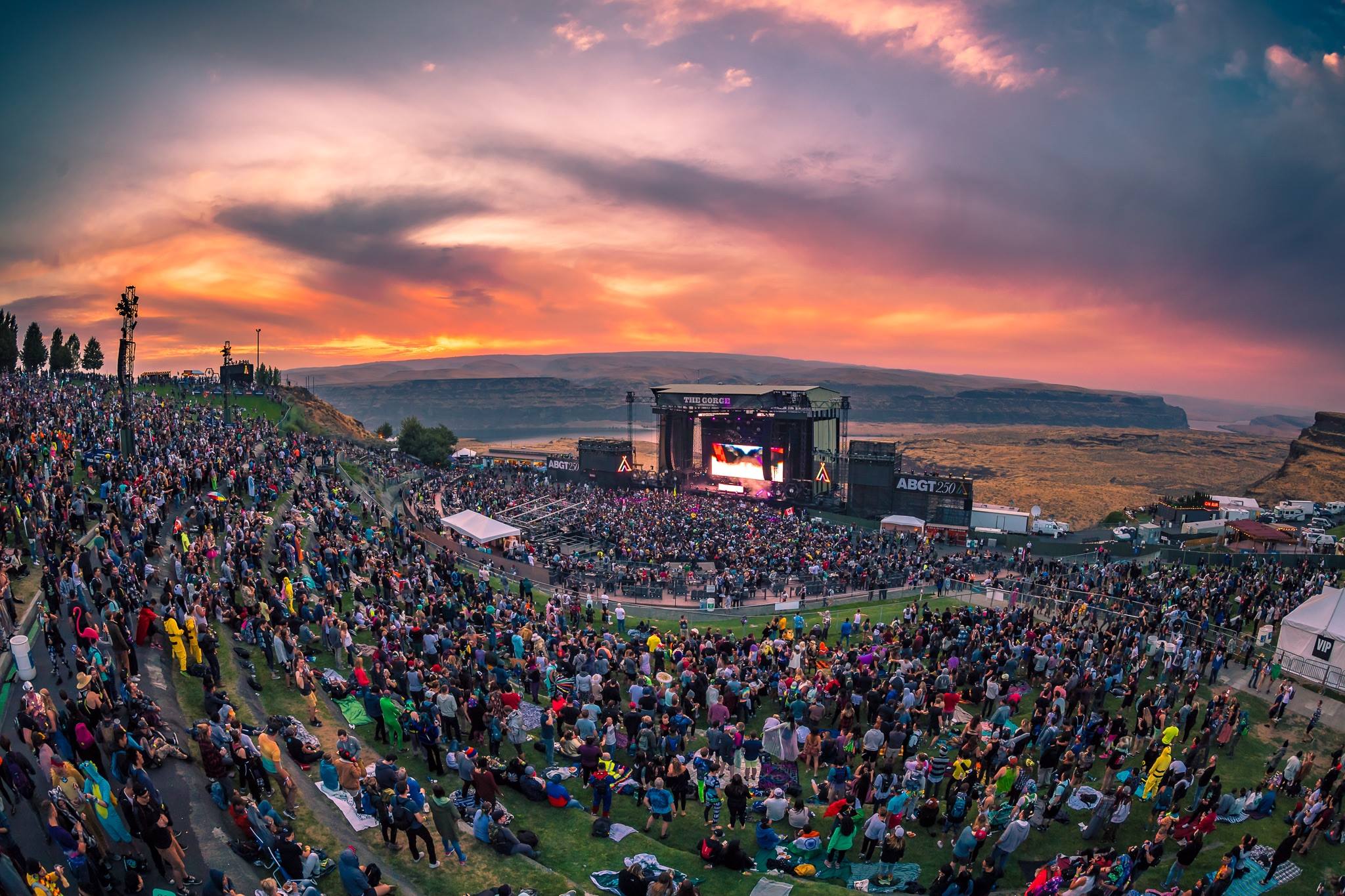 Following this past weekend's historic performances at Red Rocks Amphitheater in Denver, Colorado and ABGT250 at The Gorge in Seattle, Washington, Above & Beyond has announced their new album, Common Ground. They also announced an official 'Common Ground' tour dates at the LA Convention Center in Los Angeles on December 29th and at Barclays Center in New York City on January 27th, with a full nationwide and worldwide tour schedule to be announced.
The timing seemed right for the legendary dance music trio to spread the exciting news, and they took us all by surprise. Slated for release in January of 2018, Common Ground is the latest studio album from Above & Beyond. The album features their most recent widely praised singles "Tightrope" feat. Marty Longstaff and "My Own Hymn" feat. Zoë Johnston, along with new track "Northern Soul" with the return of Richard Bedford ("Sun & Moon").
Over the course of the weekend following their sold-out Red Rocks show, ABGT250 brought two days of music from Jono, Tony, and Paavo as the dance music trinity reunited at once for nearly 25,000 Anjunafamily members at the rolling hills of The Gorge. A plethora of new music- as well as a handful of classic tunes- kept thousands moving and dancing this past weekend for the first ever Group Therapy weekender. When the event was announced back in March of this year, ABGT fans were ecstatic to hear the news.
Celebrating 250 aired episodes of their highly-acknowledged Group Therapy radio show, Above & Beyond definitely went above and beyond in planning and executing this remarkable event. On Friday, the trio premiered their live acoustic concert film titled Above & Beyond Acoustic – Live From the Hollywood Bowl, and it was nothing short of breathtaking. Saturday consisted of an eight hour long Group Therapy live production on the main stage alongside the serene Columbia River, featuring Anjunabeats artists such as Oliver Smith, Genix & Sunny Lax, Yotto, Luttrell, Eli & Fur, Moon Boots, James Grant, and an exclusive surprise b2b appearance by Jason Ross and Seven Lions. A clarifying live yoga morning session and a deep house infused afternoon hosted by Anjunadeep closed out the event on Sunday.
Above & Beyond is recognized as one of the most extraordinary and inspiring music producers in the electronic dance music community. Their heart-warming music and soul-touching lyrics are a form of hope and inspiration to fans worldwide. Songs featured on their previous studio albums We Are All We Need, Group Therapy, and Tri-State, consist of lyrics related to love, mental clarity, peace, heartbreak, pain, courage, and topics within the realm of emotions that all of us experience and feel deeply throughout our lifetime.
In their live productions, Above & Beyond always finds a way to hit attendees right in the feels, no matter where in the world they may be. From enlivening visuals to uplifting words and phrases typed live on the stage screen by Paavo himself, Above & Beyond tends to leave a mark on those having the privilege to attend these beautiful moments. Moments in which a room full of complete strangers somehow come together in unison as one. Their music enlightens us, awakens our spirits, and makes us fall in love with the beauty of life once again. Popular and heartening A&B quotes include those such as "Life is made of small moments like this", "Music unites us all", and "We are all we need". These quotes act as a reminder that our world is indeed a marvelous place, if we choose positivity.
Above & Beyond's songs and live performances take us to a place larger than us, a place where we feel whole and one with the universe, and we hope that the songs featured on Common Ground will do just that. As always, we expect nothing but greatness and feel-good songs full of inspiration from them in their newest studio album. The 'Common Ground' official tour will be the perfect way to start the year off right for Above & Beyond fans everywhere, and we can't wait to witness it for ourselves.
Relive the magic of ABGT2050 at The Gorge in 4K HD to get a feel of what to expect for their upcoming 'Common Ground' tour:
Featured photo credit: aLIVE Coverage