Listen to Claptone's New Take on "Calabria"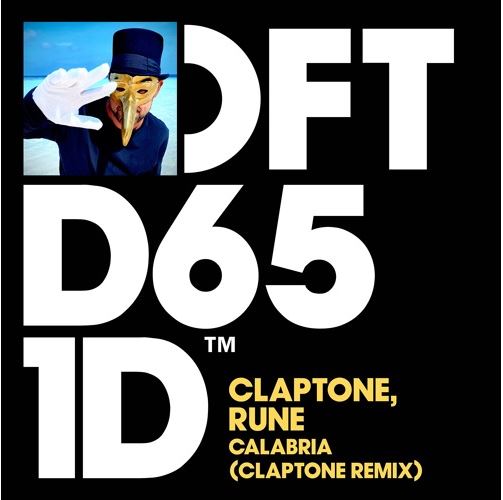 Everybody knows the mask, nobody knows the face behind the mask. Under his trademark Venetian guise, Claptone continues to be one of dance's most majestic acts. People are still dancing to the beats of his third studio album Closer or at one of The Masquerade parties taking over iconic Ibiza club Pacha weekly all summer long. It comes as a fantastic surprise that this Enigma of the electronic world delivers one of summer 2022's most in-demand remixes of the 2000's most iconic club records "Calabria" for his single debut on Defected.
"Finally, summer's here, and it's a full-on worldwide festival summer. A long sunny Ibiza season has just started and all that obviously needs a soundtrack. So, here's the essential track of all my recent sets, my very own take on 'Calabria'. Sounding like bottled sun, bottled fun, bottled smiles. Wait why bottled? Just open that bottle and unleash all that positivity…" – Claptone
Everybody knows the unmistakable "Calabria" from Rune. Leave it to Claptone to come up with one of the best remixes we had sofar. The moment the first few notes hit you already feel the subtle touch that Claptone put on this track. With a prominent rubbery bassline and brassy saxophone hook he makes this his remix yet keeps its warm familiarity. With this beast out we are sure he will shake up the dancefloors around the world. This Defected release continues to demonstrate an artist at the top of his game. "Calabria" is out now on Defected.