Winter Music Conference 2019: The Confirmed Panelists (Full List)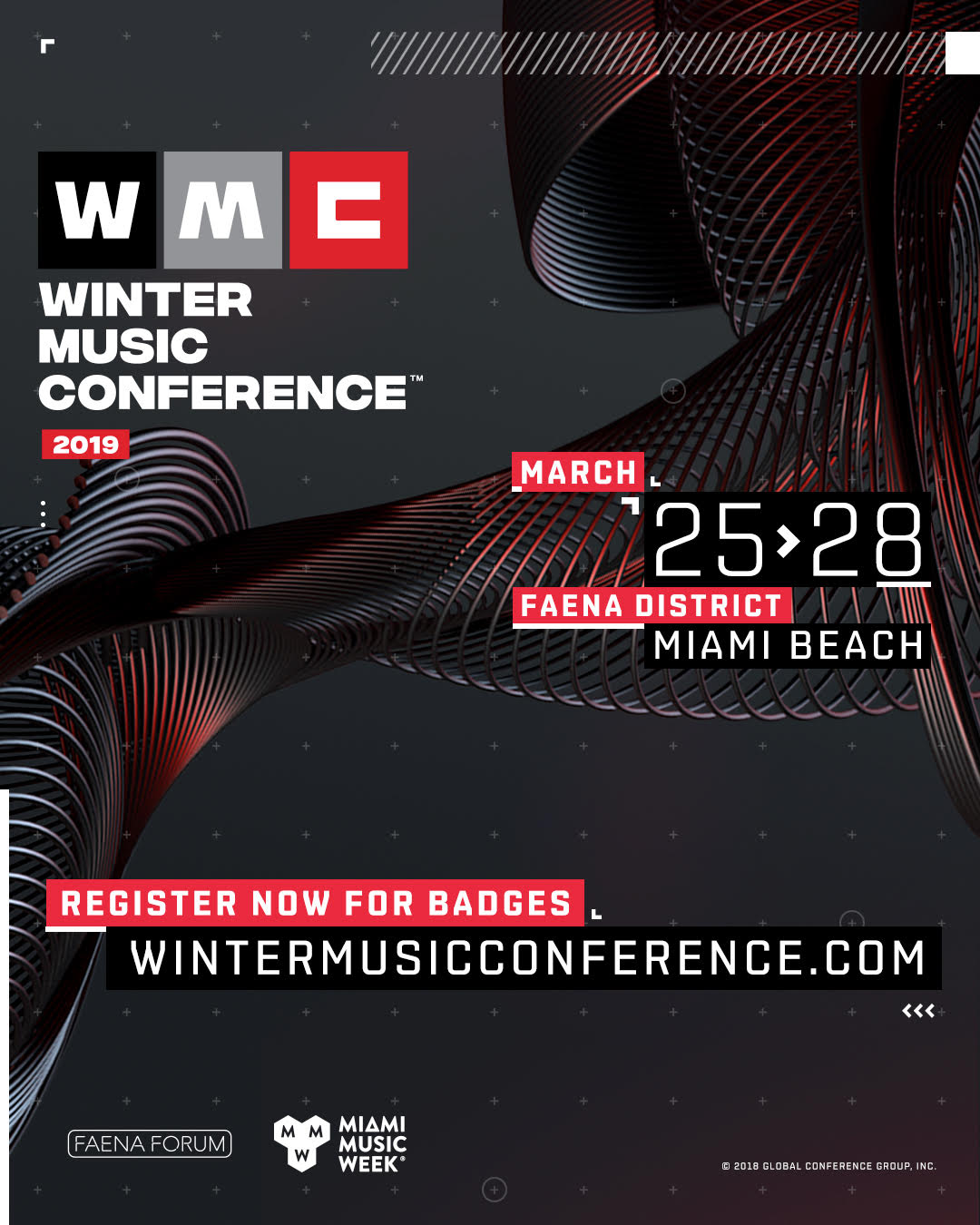 Joining forces with Miami Music Week and Ultra Music Festival, the veteran brand, Winter Music Conference has announced their confirmed panelists for the 34th annual event.
Industry professionals, electronic music lovers, and aspiring talent will gather for four days at the Faena District for WMC 2019. From March 25-28, 2019, an array of industry luminaries will lead panels, fireside chats and breakout sessions that are representative of the many facets of electronic music culture.
Panelists confirmed for Winter Music Conference 2019 are as follows:
Alec Stern – DDB Chicago / We Are Unlimited
Alex Jukes – Jukebox PR
Andre Willem – The Nations
Andrew Neil – Circus Records / MB Management
Armin van Buuren – DJ/Producer
Aundy Crenshaw – Dirtybird
Carl Cox – DJ/Producer
Carl Loben – DJ Mag
Charlie Shrem – Crypto.iq
Chris Clark – Leo Burnett USA / HKX
Chris White – Merlin Collective
Christian Smith – DJ/Producer
Dan Petruzzi – Mixcloud
Daniela Paez – dmusicMarketing
Declan Ee – DJ/Producer
Deron Delgado – Dirtybird
DJ Pierre – DJ/Producer
Douglas Rushkoff
Erick Morillo – DJ/Producer
Ethan Baer – EDM.com || Artist Intelligence Agency
Greg Marshall – Association For Electronic Music (AFEM)
Harrison Williams – Mixmag
Harry Romero – DJ/Producer
Harry Willis – I Am Pop
Heiko Hoffman – Beatport
Irvine Welsh
Jakub Alexander – Symphonic Distribution
Janette Berrios – Symphonic Distribution
Jeremy Waks – Debris Free Oceans
Jesse Grushack – UJO
Jorge Brea -Symphonic Distribution
Jorn Heringa – Spinnin Records
Josh Carr-Hilton – The District
Juan Pablo Salcedo – David Lewis Productions
Junior Sanchez – DJ/Producer
Kayzo – DJ/Producer
Kevin Lewandowski – Discogs
Laidback Luke – DJ/Producer
Luis Estrada – Aftercluv/Universal
Matt Colon – Deckstar
Max Weinberg – Geffen
Maykel Piron – Armada Music
Michael Weiss – Nervous Records
Mike Darlington – Monstercat
Mike Ladman – Drogas
NGHTMRE – DJ/Producer
Nick Gordon – Symphonic Distribution
Nicole Moudaber – DJ/Producer
Nik Kinloch – Discogs
Olga Heijns – Unmanageable Artists
Pete Kalamoutsos – Echostage
Posey Collis – Orca Sound Project
Richie Hawtin – DJ/Producer
Roger de Graaf – Spinnin Records
Salo Sterental – Sostereo
Sam Baum – Red Bull Music / Red Bull Radio
Sander van Doorn – DJ/Producer
Sam Feldt – DJ/Producer
Seth Combs – Beat Fever
Slander – DJ/Producer
Stephanie LaFera – Little Empire Music
Tim Heineke – I Am Pop
Travis Rogers – Humans Alike
Valerie Lee – Mixmag
Vasja Veber – Viberate
Vivian Belzaguy – Ultra Music Festival
Whipped Cream – DJ/Producer
William Morris – Esports Expert
Yuri Dokter – DJ Monitor
For more information and to purchase badges for WMC 2019, visit wintermusicconference.com.