MATTER+ Beach With Victor Calderone Hits Governors Club NY on Sat., July 16; Win Two Complimentary Tickets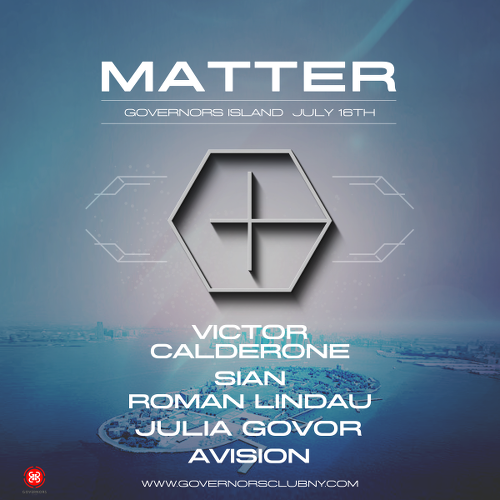 A Governors Island staple, Victor Calderone, makes his return to Governors Club NY on Saturday, July 16, 2016 for a mid-Summer event along with a slew of underground talent. The house music icon will provide a Gov Island showcase along with Sian, Roman Lindau, Julia Govor, and Avision.
Bringing his label party to Governors Club NY with MATTER+ Beach, Calderone has played at the venue nearly every since since its inception; with this year as no exception. Last year, Victor's MATTER+ event made its New York debut at Governors Club—and this year brings an extended set from the label boss.
"Fans want extended sets and want to experience the journey with me," Calderone explains. "It's less about booking as many artists as possible, and more about giving fans the energy of a marathon set."
The Nocturnal Times has partnered with Victor Calderone to offer one lucky fan a chance to win two complimentary tickets for MATTER+ Beach at Governors Island. Enter to win tickets for you and a friend, below:
*Contest ends Thursday, July 14th at 1pm EST.
Tickets for MATTER+ Beach with Victor Calderone at Governors Club NY on Sat., July 16th are available HERE.
Follow Victor Calderone on Facebook, Twitter, and Instagram.