Will Swedish House Mafia Return in 2017?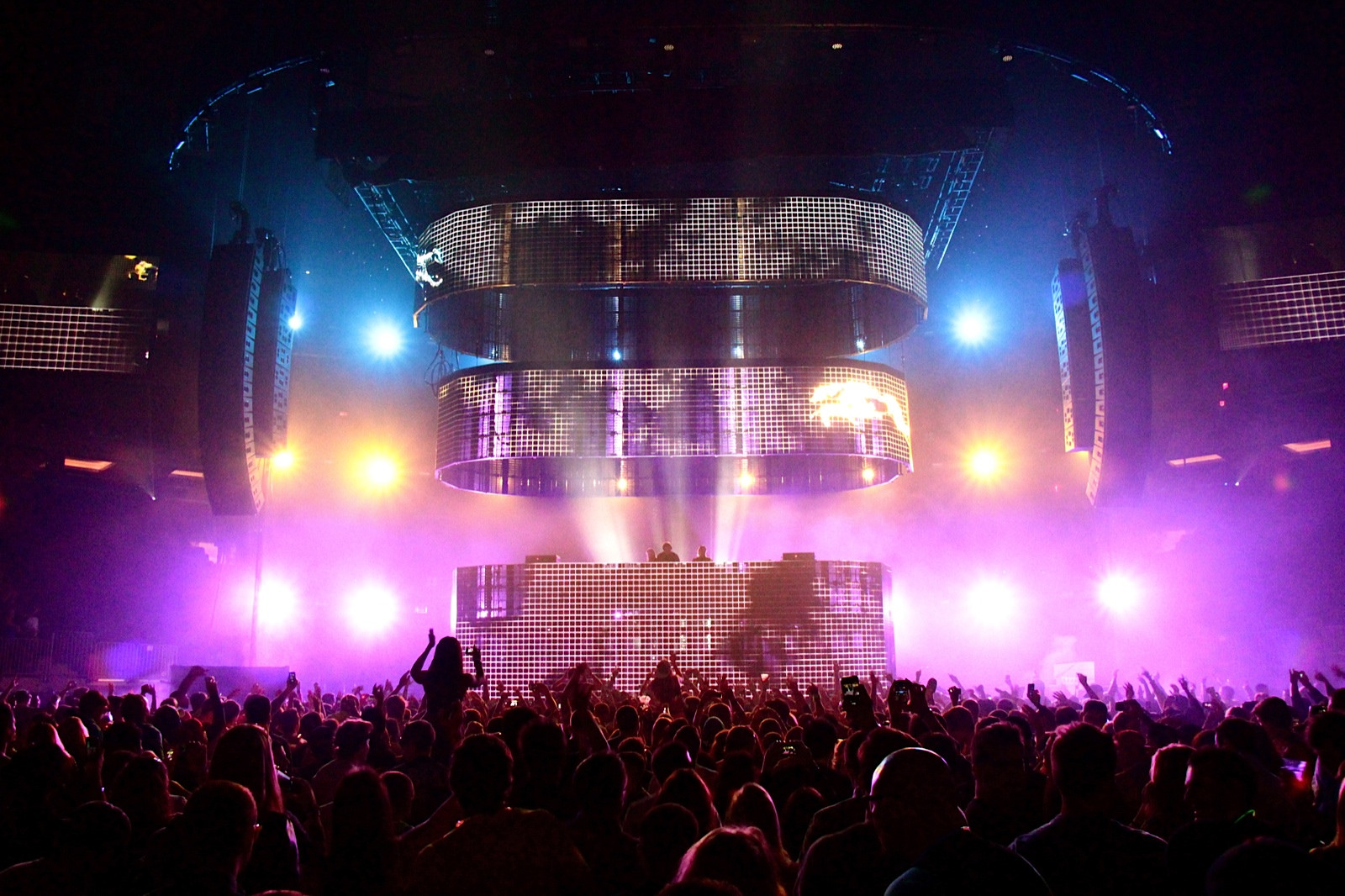 Swedish House Mafia may be making a return next year following social media post today
It was announced today (Tue., Jul. 26) that Swedish House Mafia could very well be making a highly anticipated return in 2017. Following a social media tease on Proximity, it was expressed that the famed Swedish electronic dance music (EDM) trio will return next year with a tour.
Although details have yet to be confirmed by Swedish House Mafia members Axwell, Ingrosso, Steve Angello themselves, or their management, the popular music platform posted a photo along with a statement revealing there has been no official confirmation just yet. The photo posted to the Proximity Facebook page, which reads "Gooodbye" and incorporates the trio's notorious three-dot logo, has the caption "Hello Swedish House Mafia 2017."
Proximity revealed in a comment on the photograph: "A lot of people are asking for answers. This post is not a troll post – I'm not that cruel. But what I can say is that I have spoke to a few people in the music industry that Swedish House Mafia is indeed coming back in 2017 for a tour that is already confirmed. View the original post on Proximity, HERE.
Disclaimer: But what I heard about the tour was not said by Axwell, Sebastian Ingrosso, Steve Angello or their management."
Swedish House Mafia is responsible for the popular dance music tunes "Don't You Worry Child," "One," "Miami 2 Ibiza," "Greyhound," "Save The World," "Antidote," and "Leave The World Behind," among others.
For now, relive the magic of Axwell /\ Ingrosso's Tomorrowland 2016 live set, which broadcasted live from Boom, Belgium on Tomorrowland TV this past weekend.
Will the Swedish House Mafia really be making a return in 2017? Check this space and be the first to find out if and when the trio is returning.
*Update: The post has since been removed from Proximity's Facebook page.
Photo Credit: Gary Venditti Jr.
Original source: Proximity