Wicked Halloween Brings Big Names to the Northeast: Diplo, RL Grime, NERVO, Big Gigantic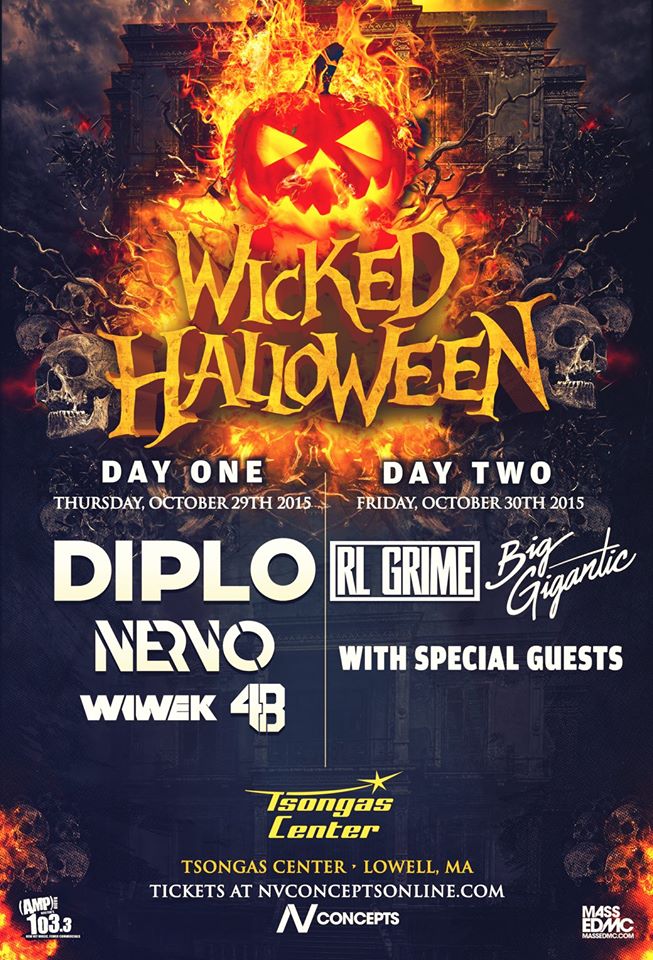 Earlier this week, NV Concepts revealed a huge Halloween announcement: Wicked Halloween: A two-day event to be held in the massive Tsongas Arena in UMASS Lowell.
The event kicks off on Thursday, October 29, with the head of Mad Decent, Diplo, as one of the event headliners. Supporting the music icon are breakout acts Wiwek and 4B; possibly two of the best acts to accompany Diplo as they really know how to throw party. The beautiful and talented NERVO sisters will also be there to perform, matching the rowdy lineup with their electro house bangers.
The party doesn't stop there. The following night brings West Coast favorite RL Grime and the most funky Big Gigantic right back into town to throw down another amazing night of pandemonium. Both performers rarely make appearances in this part of North America so you will not want to pass up on this opportunity. It's safe to say: Wicked Halloween will be the event of the Northeast for the holiday.
Last year, Wicked Halloween brought Above & Beyond and Benny Benassi for their yearly event, a lineup not many thought could be beat. With this year's release, it's arguably the most energetic affair to ever hit the Greater Northeast region.
Thursday first-tier tickets have already sold out so grab your tickets while they're still available. Single day passes, 2-day passes, and VIP tickets are on sale HERE.