Tiësto to Ring in 2016 at Hakkasan Las Vegas Nightclub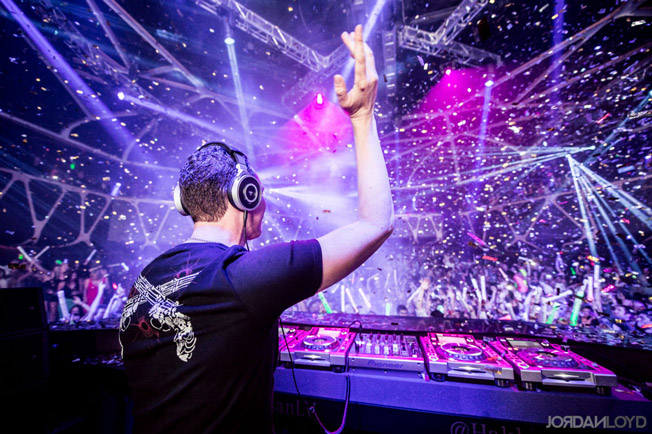 International electronic dance music (EDM) icon Tiësto is headlining Hakkasan Nightclub at MGM Grand Hotel & Casino in Las Vegas on Thursday, December 31. Celebrate NYE in proper fashion at the premier Sin City nightlife destination.
This year, Tiësto earned a GRAMMY Award for his remix of "All Of My" by John Legend. Additionally, the famed DJ/producer released a Club Life Vol 4: New York mix compilation on his Musical Freedom label.
Tiësto collaborated with KSHMR on one of the biggest dance tracks of the year, "Secrets" feat. Vassy, and partnered with 7UP and Martin Garrix for the release of "The Only Way Is Up."
It's been a year of Tiësto Edit's for the megastar, who has provided his own edits to dance anthems: Bobby Puma "Someone Somewhere," Dzeko & Torres feat. Delaney Jane "L'Amour Tojours," Wee-o "Fighting For," and MOTi "House Of Now."
Tickets will be available for purchase Friday, Sept. 18 at 10.00am PST by visiting hakkasanlv.com. Guests that subscribe to Hakkasan Las Vegas Nightclub's e-newsletter by visiting hkk.sn/subscribenye from Tuesday, Sept. 15 through Thursday, Sept. 17 will be given exclusive access to pre-sale tickets. Guests must be 21 years of age or older. Cover charges and table reservations will vary.
Dinner reservations are also available at Hakkasan Las Vegas Restaurant for New Year's Eve. For information and reservations, please call +1 702 891 7885.
Photo: Jordan Loyd