Ultra Worldwide Announces New 'Road to Ultra' Events, Celebrates in Korea, Thailand & Macau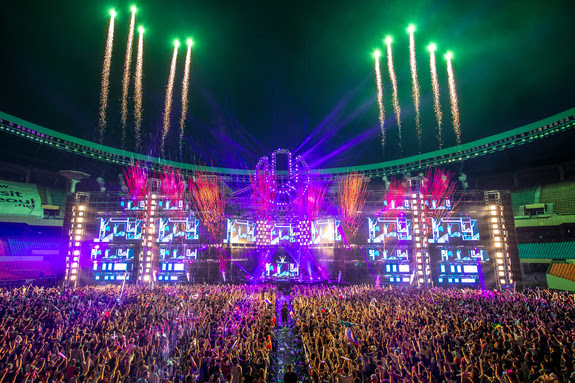 It's been an explosive month for Ultra Worldwide following a number of major announcements, including new 'Road to Ultra' events. The news comes immediately following a momentous month for the ULTRA Worldwide in Asia, which included three larger-than-life events across the continent in only two days. Also this month, Ultra Worldwide hosted the fourth annual installment of ULTRA Korea. Earlier this month, brand new 'Road To Ultra' events in Macau and Thailand — not forgetting the recent announcements of ULTRA Bali Beach (now sold out), ULTRA Chile and Road to ULTRA events in Bolivia, Peru and Paraguay—the world's most international festival brand now reveals Singapore and The Philippines as the next countries in an ever-growing number of territories around the world to witness the incredible Road to Ultra experience.
On Saturday, September 26, Road To ULTRA Philippines will host thousands of festivalgoers at the Mall of Asia Concert Grounds in Manila. Road To ULTRA Singapore is set to take place one week earlier on September 19, 2015, with specific venue details to be released in the very near future. Tickets for ULTRA Singapore go on sale on Tuesday, July 7 exclusively from ultrasingapore.com.
ULTRA Korea saw its fourth annual festival edition at Seoul's colossal Olympic Stadium, which hosted over 110,000 festivalgoers across two days. Making it the largest electronic music festival in the country's history, ULTRA Korea took place on June 12 & 13 with some of the biggest names in dance music. MTV Asia lauded the event, saying, "Currently the continent's biggest electronic music festival going, the 2015 edition of ULTRA Korea affirmed its position as the go-to EDM Festival in Asia." This year, ULTRA Korea saw performances from Hardwell, Skrillex, David Guetta, Porter Robinson, Galantis, Nic Fanciulli, Snoop Dogg, and more.
Thailand and Macau also hosted sold out Road to ULTRA events on Friday, June 12 and Saturday, June 13, which appealed to thousands of partygoers. Now that the first leg of the 2015 Asian tour has concluded, all roads now lead to the second edition of ULTRA Japan and debut editions of ULTRA Beach Bali (which has now officially SOLD OUT), Road to Ultra Singapore, and Road to ULTRA Philippines in September, where ULTRA Worldwide will once again demonstrate why it runs leaps and bounds ahead of the rest of the field as the world's most international festival brand.
For more information about Ultra Worldwide and to view ULTRA's worldwide events, visit to umfworldwide.com.
*Featured Photo Credit: Rukes