Above & Beyond EDC Las Vas Vegas Full HD Set, Featuring Bryan Cranston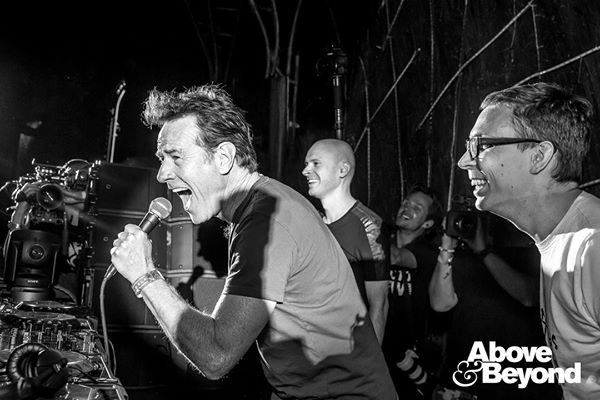 Above & Beyond undeniably had the most talked about set of this year's annual Electric Daisy Carnival Las Vegas, which hit the Las Vegas Motor Speedway from June 19-21, 2015 for the fifth consecutive year. Today (Thursday, July 2), the trio revealed the full HD video of their EDC showcase—so, prepare clear your schedule for at least an hour and ten minutes.
Jono, Tony, and Paavo released their latest full-length studio album, "We Are All We Need," in January on their Anjunabeats label. Including the album's single releases "Sticky Fingers," "Blue Sky Action," and "All Over The World" feat. Alex Vargas and "We're All We Need" and "Peace Of Mind" feat. Zoe Johnston, Jono and Paavo had the crowd at the kineticFIELD's Crystal Village in an trance oblivion throughout the course of their DJ set.
One of the band's most popular recent releases is "Walter White," which was created for the main character in the AMC television series Breaking Bad. Known for bringing a special fan to the stage to "push the button" at each of their events—with festivals, especially one of EDC's caliber—being even more monumental. Bringing the actual Walter White onto the stage to push the button, during the track "Walter White," at one of the biggest music festivals in North America—Above & Beyond truly captured the essence of the track, making it even more significant for their followers.
Watch Above & Beyond live from EDC Las Vegas 2015: