Tune into The Newsfloor on Lost Resort's Twitch Channel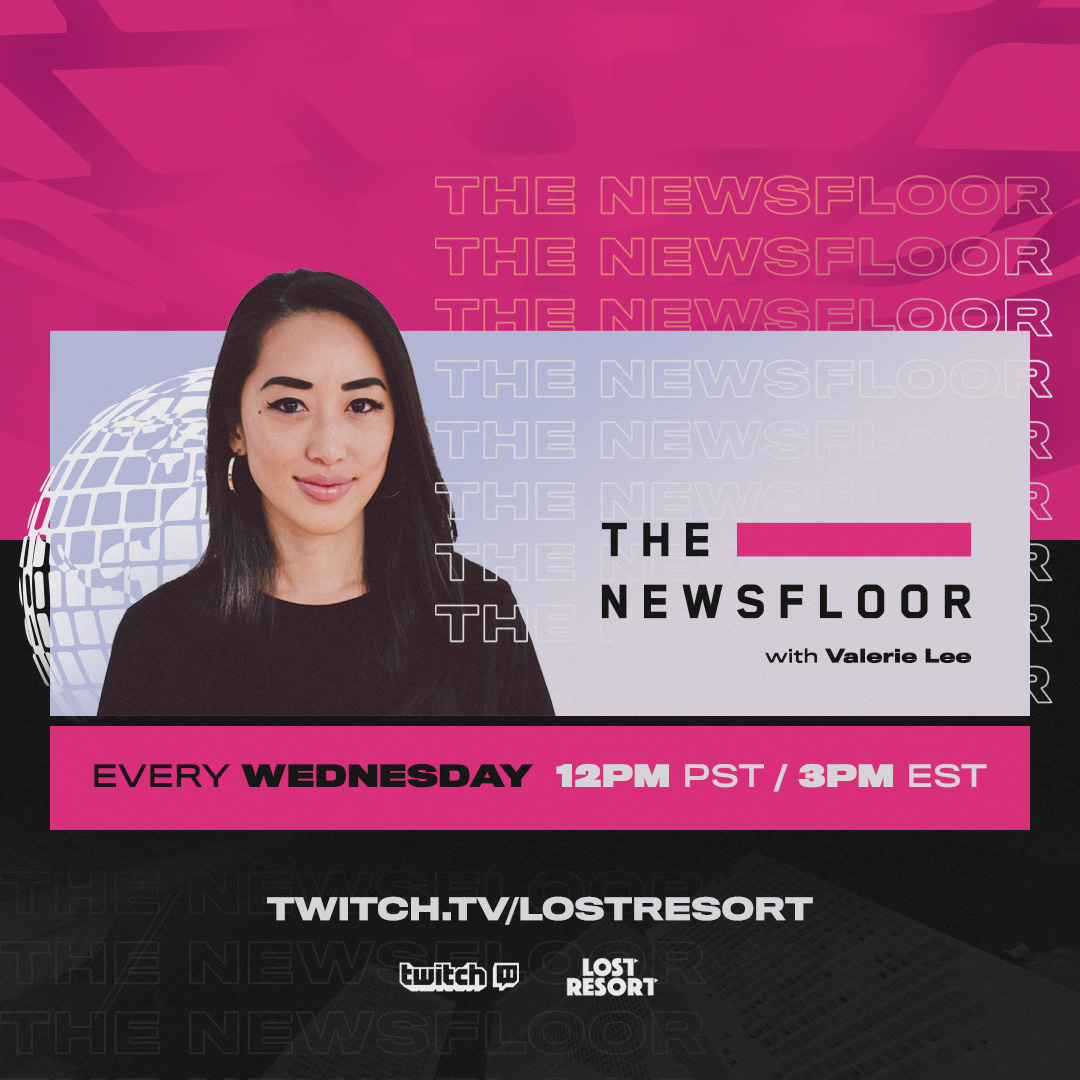 Tune in tomorrow, November 11th to catch your dose of dance music news on The Newsfloor. Every week, host and journalist, Valerie Lee takes you inside the big stories dominating the electronic music landscape, running through the top tunes and catching up with the individuals and collectives shaping the present and future of clubland.
Valerie Lee is an accomplished music journalist and media personality. She formerly was the Global Culture Editor of Mixmag and is known on-camera as the co-host of the official Coachella live stream, where she has interviewed the likes of Billie Eilish, Bad Bunny, Alison Wonderland, RUFUS DU SOL, Dillon Francis, Peggy Gou and many more.
At a seismic time for the industry when clubs are dark and festivals cancelled, The Newsfloor will give you access to the industry players that will shape the future of dance music. Already Lee has caught up with the organizers of the WeMakeEvents campaign, US promoter icon Disco Donnie, spotlighted Dice's live streaming platform and chatted with Stacey Lee, director of the documentary, Underplayed.
In addition The Newsfloor tracks the top charting tunes every week, and spotlights its own picks, hearing first hand from the artists and labels releasing music while quarantined. The likes of Grammy nominated Australian talent Cassian, Los Angeles' Chris Cruse, New York's Coloring Lessons, Jubilee, DJ E-Clyps and the Sisters of Sound have all talked through their latest releases, along with Dr Cornel West collaborator Brandon Lucas and Haitian producer and three time Latin Grammy nominee, Michael Brun.
The Newsfloor also keeps you abreast of the top streams to check out, with a weekly selection from New York's Stream Informer crew.
The Newsfloor streams every Weds at 12pm PST on the Lost Resort's Twitch channel, and is available on-demand on YouTube. 
The Newsfloor joins The Lost Resort's programming slate which includes the weekly chat shows Schmoozin' with Soul Clap (Tuesday 1pm PST), The Lost Resort with TOKiMONSTA (Thursday 3pm PST) as well as the recent four part voter registration series, Rave The Vote.
The Newsfloor is produced by Valerie Lee and INFAMY Media and directed by Jonny Rios.