Tripp St. Releases Debut Album 'Welcome To Tripp St.'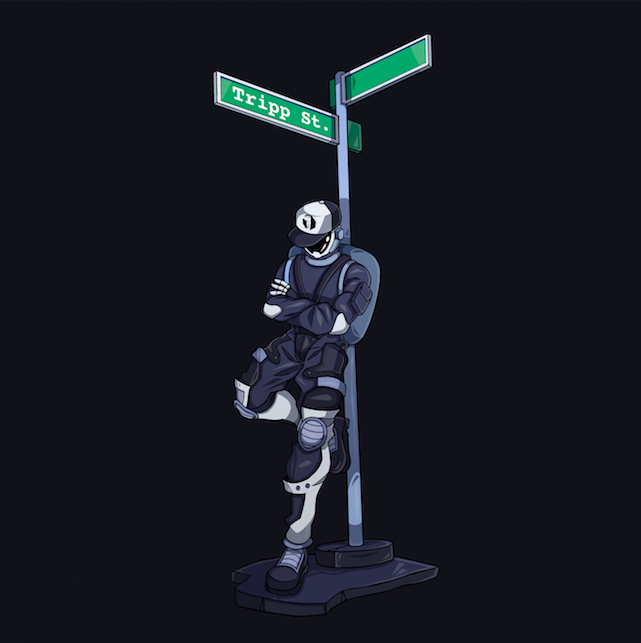 Sweeping into New Music Friday today is Tripp St. who has officially released his debut album Welcome To Tripp St. out via CloZee's Odyzey Music.
This album is following a string of teases that have had fans at the edge of their seats in anticipation for the full soundtrack to be unleashed. Today that day has finally arrived, and the album has not only met expectations, but surpassed them with a slew of musical surprises and creative genius. Spanning 11 incredible tracks, Welcome To Tripp St. is a rejuvenating taste of elements of electronic music, freshly minted instrumentals, and bright melodies.
The album kicks off with intro track "This Is Me" which sets the scene for the colorful journey ahead. Encompassing delicate piano, soft and radiant rhythms, and serene tones throughout, this song serves as an ideal start to the album. Moving further along, fans will hear tracks like "I Am Back" which is ripe with wobbly bass, nuanced beats, and wonky synth work.
"My whole life led up to this project. My and my team's heart and soul have been put into these albums and mixes. Getting to release on CloZee's label Oydzey Music is a dream come true and I'm honored to be the first album. The love and support this project has been receiving has been so amazing, so we had to go all in with 'Welcome To Tripp St..' Thanks to Dr01D visuals who created incredible animations to go along with the music, and Odyzey's incredible team for the support. We have something we're truly proud of and excited to put out." – Tripp St.
Fans will be pleasantly surprised to see the bass turned up as the album goes farther. We see it firsthand in "The Dojo," 808-heavy dish up that exists entirely in a realm of its own. Showcasing his prominent sound design in many ways, tracks like "Style" and "Shifter" exemplify this to a whole new level. Wrapped with glitchy electronic notes and explorative musical choices, these songs take Welcome To Tripp St. to a height of total versatility.
Taking one listen through of this album will give everyone a glimpse of the anonymous artists' world, and a chance to experience that very own world alongside Tripp St. The buzz surrounding Tripp St.'s existence in the scene has been constantly whirring, and Welcome To Tripp St. gives us a fantastic hint of what else is to come.