Tiësto Sells Out Two Massive NYC Events: A Behind the Scenes Look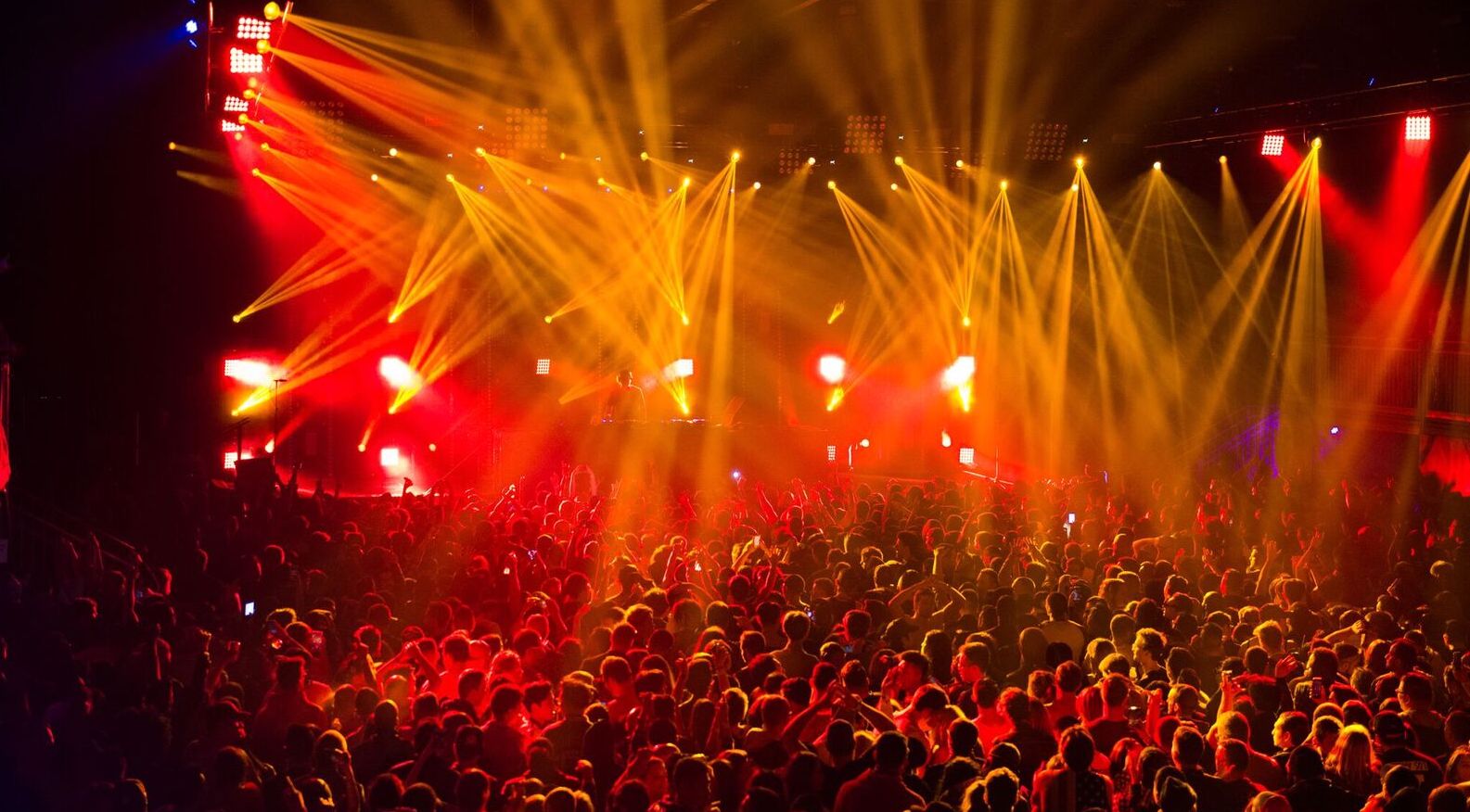 What exactly did it take to make two massive, sold-out Tiësto events in New York City come to life last weekend? A concise vision, impeccable design, stellar production, and a whole lot of hard work. The Nocturnal Times was given a behind-the-scenes look at what went into bringing one of the biggest DJs in the world to New York for the first time in nearly a decade.
Both of the shows, Fri., Feb. 24 and Sat., Feb. 25, brought to you by RPM Presents and powered by KM Productions, sold out in record time (less than one hour). KM Productions is a longtime production partner for RPM, an events and promotion company helmed by some of New York's top music and nightlife impresarios. KM Productions was charged with bringing the design of Visual Endeavors, helmed by LD Aron Altmark, VJ Juli Creates, Production Manager Tiago Machado, Audio Engineer Mark Riemersma and lasers by Image Engineering, to life.
The Musical Freedom Records boss, who recently launched a deeper sub-label donned AFTR:HRS Records, has shifted his sounds over the course of his extensive career. In doing so, Tijs Verwest, better known as Tiësto, has constructed an accredited discography of not only solo productions and studio albums, but a plethora of remixes, collaborations, and compilation/mix albums. From his trance triumphs, expedition towards electro, and now showcasing his deeper side; Tiësto defines tastemaker as a true veteran of his craft.
Even those who may not be familiar with the electronic music scene have likely even heard the name Tiësto. The Grammy Award-winning Dutch musician has been producing and DJ'ing for more than two decades. Following a residency with the MGM Grand in Las Vegas, Tiësto is the go-to performer of the Las Vegas mega hotel and casino where he performs monthly (at least) at both Hakkasan Nightclub and Wet Republic Ultra Pool.
So, what exactly did it take for the shows to come to life? Let's talk about lights. For the Tiësto Brooklyn Hangar shows, it took more than 80 moving lights and 150 lights total, which is the largest number of lights ever used in the space to date. The shows featured a jumbo video screen at approximately 33' W x 14' H, which was comprised of 160 video panels to make up the back screen and 20 panels for the front visuals.
Capturing each attendee from the moment they entered the Hangar for a truly immersive experience with hypnotizing lighting, entrancing lasers by Image Engineering, and colossal video screens which supported the telling of Tiësto's 3-hour story last weekend. The newly redesigned, raised VIP viewing platforms, which were fashioned by KM Productions, offered VIP patrons optimal viewing decks; fully equipped with private bars and white leather couches. KM, which is based out of New York, is a full-scale production company responsible for providing an unparalleled experience to each of the events they produce. From warehouses to nightclubs, music festivals to concerts, and private and corporate events, KM strives to bring a white glove, customized experience to each event they're a part of.
Following two 12-hour days to construct, plus time spent in the warehouse ahead of the show assembling and assuring quality was up to par, KM successfully constructed the production for the two-day stint with nearly half of their approximately 100 employees involved. When it came time to dissemble, the crew only needed 6.5 of the 12 hours given to dismantle. It doesn't just start once the team begins moving into their selected space. In fact, for the two Tiësto shows alone, KM and Visual Endeavors spent as much as a month on the planning and innovative design for the Hangar events.
We bring the same game to every size show, whether it's in a nightclub, warehouse or festival. – Kevin Mignone (Owner, KM Productions)
KM Productions was established more than 10 years ago by Kevin Mignone and specializes in creating custom lighting, sound and trussing solutions for complex venues, and producing headliner concerts, festivals, high-end private events and corporate events. KM has worked on past projects alongside RPM including the recent: Gareth Emery's NYE, BKWRHS, Pier of Fear with Above & Beyond at Pier 94, HYTE NYC, and Hi-Lo-Ween with Oliver Heldens at BKWRHS.
Photo credit: Ryan Krukowski