Thrillseekers Celebrates 15 Years of Trance in NYC With Scot Project on Oct. 17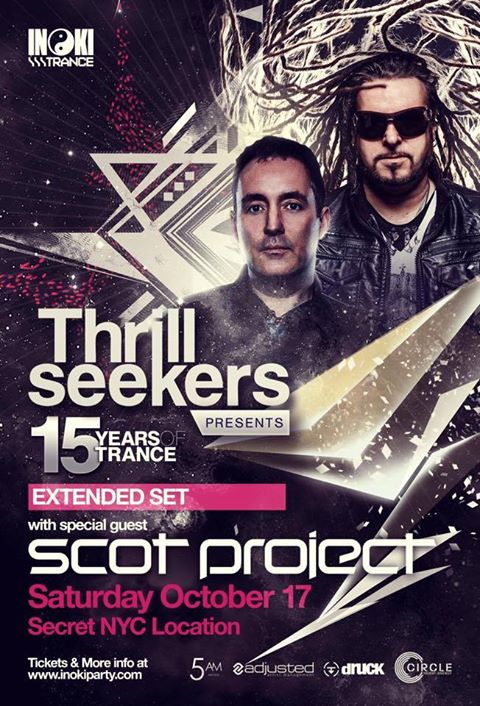 Thrillseekers is celebrating 15 years of trance with a New York City event on Saturday, October 17 with special guest Scot Project. The event, which is being held at a secret NYC location—will include an extended set from Steve Helstrip—better known as Thrillseekers—and special guest Scot Project.
Familiar to electronic enthusiasts for his work as The Thrillseekers, Helstrip also has released material under his aliases Rapid Eye, Insigma, En-Motion, and Hydra. The Thrillseekers has provided remixes for acts such as Ferry Corsten ("Sweet Sorrow"), John O'Callaghan feat. Audrey Gallagher ("Bring Back The Sun"), and Armin van Buuren ("I Don't Own You"), among many others.
German DJ/producer Scot Project will join The Thrillseekers as a special guest to celebrate 15 years of trance.
The INOKI: TRANCE event is a celebration of the euphoric and uplifting genre, all in the city that never sleeps.
Tickets for Thrillseekers & Scot Project on Oct. 17 are available HERE.