The Two Fake Blondes Call on Deadman For Summer-Ready Remix of "Song For When Ur Sadddd"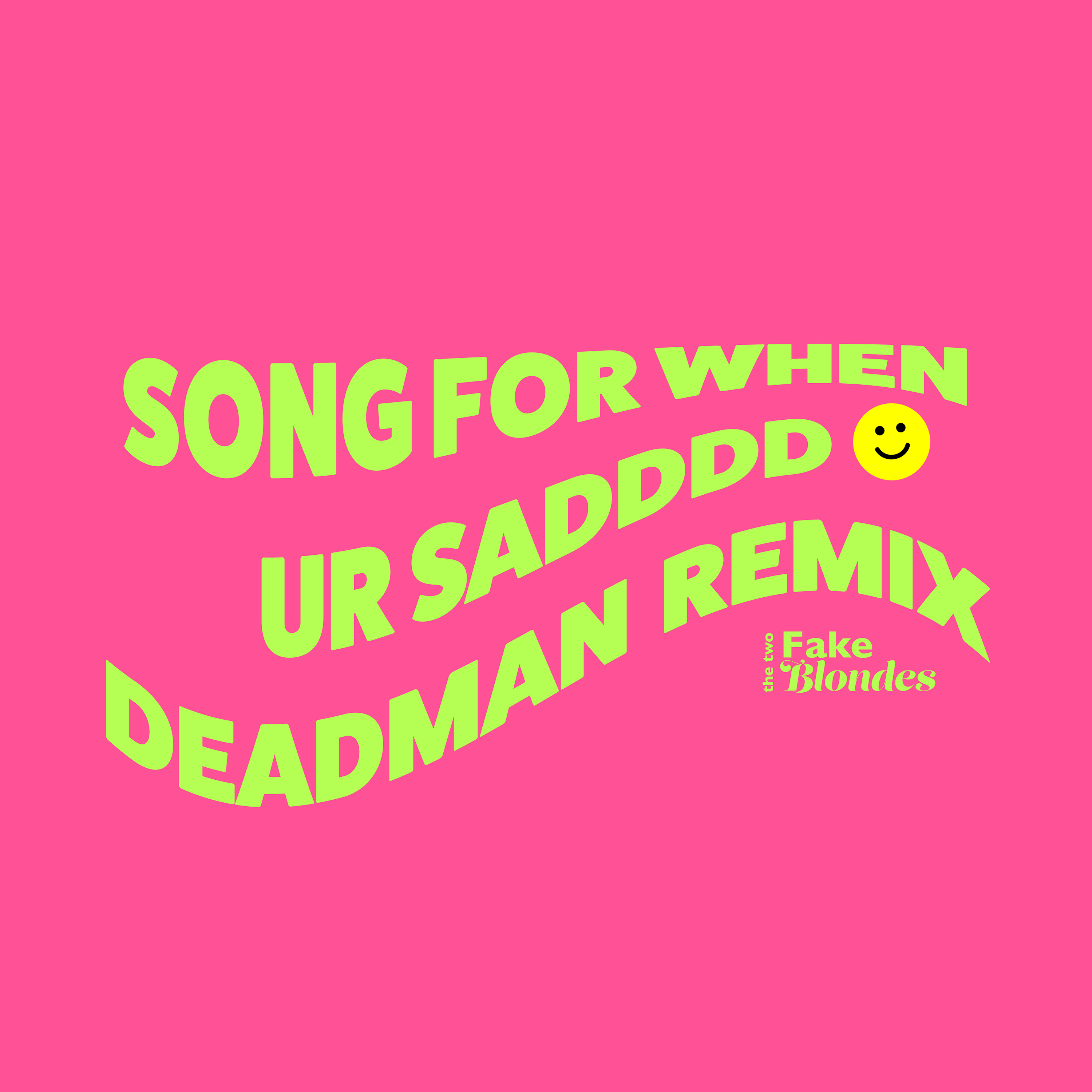 Riding high off the success of their memorable debut album, Out Of The Darkness, The Two Fake Blondes are releasing a brand new remix from one of the LPs standout tracks. Husband and wife duo consisting of Petey Mac and Hannah Mac (formerly Hannah Michelle Weeks) are dropping the Deadman remix of "Song For When Ur Sadddd" on Friday, April 22.
As one of our top tracks from their Out Of The Darkness album, we were already anticipating this "Song For When Ur Sadddd" remix — even before we heard it. With an exciting slew of new remixes from the album soon to come, the duo begins with the very first from the talented Nashville-based artist, Deadman, just in time for the start of summer. Deadman's take on "Song For When Ur Sadddd" might speed up the original, however, it transforms the track into an anthemic house tune. Between its colorful melodies, infectious bassline, uplifting drop, and vibrant vocal chops along with Hannah's stunning vocals, the Deadman remix of "Song For When Ur Sadddd" is a must-listen (and must-add to any of your playlists).
"This remix is special to me. I often use music as a way to process life, and wrote this remix at a time when I was feeling very sad. So, I focused all of that emotion and tried to create the happiest sounding 'smiley face energy' of a song that I could. Making this remix helped me find a smile again, and I hope it does the same for everyone that hears it 100 times over. After all, it is a song for when you're sad!" – Deadman
Out Of The Darkness garnered critical acclaim from The Nocturnal Times as well as other leading electronic dance outlets, including Your EDM, Dancing Astronaut, CULTR, and more. In addition to radio support on album singles, Spotify's editorial team jumped on board too, supporting the title track as well as "Battle Cry" across numerous editorial playlists. From their first singles "If You Really Love Me" and "Body", to their following release "Lifeline," which was in support of National Suicide Prevention Month that premiered on Sirius XM's Day Life. Their subsequent single "Good 4 U" received rotation from Billboard dance charting station KNHC C89.5. Across their catalog, they've been supported by Don Diablo, Steve Aoki, and Ultra Music Festival, while releasing music everywhere from Hexagon/Bring The Kingdom to Black Hole Recordings/Gameroom Records. They've also begun to carve out a space within the live circuit as they made their Disco Donnie debut with Bear Grillz in Nashville in September of 2021.