The Nocturnal Times Exclusive Interview: Sunny Lax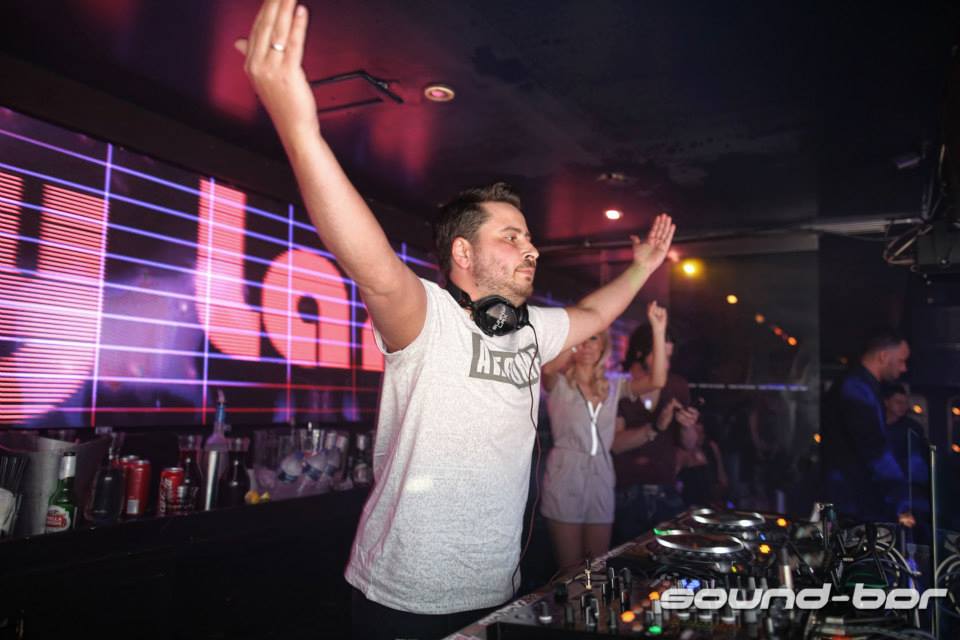 Amidst Sunny Lax's Black Water North American Tour, The Nocturnal Times had the opportunity to talk with an original Anjunabeats star
One of the pre-EDM artists who's still churning out trance goodness, Sunny Lax has been a stable of the scene for some time now. As a new artist, his sound instantly drew the attention of Above & Beyond. He was added onto the Anjunabeats team in 2006 with his first release "P.U.M.A." From the very beginning, trance icons like Paul van Dyk and Armin van Buuren have been supporters, his talent being appreciated for over a decade now. Even through the revolving trends of dance music, Sunny Lax has remained true to his style and continues to producer hardy trance magic.
Most recently Sunny Lax teamed up with fellow Anjunabeats producer, Genix, to release the dual-track release "Seven/Black Water." A match made in heaven, giving you progressive build ups with climbing Anjuna synths, it's a proper example of Anjunabeats music. To showcase the new material Genix and Sunny Lax are currently on their North American Black Water Tour. They launched the tour and played their first ever back to back set in Vancouver's Celebrities club earlier this May. Since then they've traveled across the Northeast teaming up with other Anjunabeats reps like Boom Jinx and Jerome Isma-Ae.
Read below for the inside details from Sunny Lax regarding the recent tour, the rise of Sunny Lax as an artist, and past favorite performances.
NOCTURNAL TIMES: How and when did you first begin exploring electronic music? What came first for you; producing or DJing?
Sunny Lax: I was like 13 years old when I discovered electronic music. I started to listen to tracks like Cafe del Mar or Greece 2000 which are huge classics today. In the same time I got my first computer and I just became a geek.. Started to learn programming and everything about computers and started to make "music" with some tracker programs, it really got me. Few years later when I was like 15-16 somehow I found Above & Beyond and the Anjuna sound and I felt like I'm home. My first DJ booking request came after my first official single release.
Can you recall your first nightclub gig? How have the gigs changed over the years?
Sunny Lax: My very first DJ gig was in Budapest, Hungary in a small venue. Trance had a smaller audience those times, especially in Hungary. The promoters booked me because I had my first official release on Anjunabeats and it was a huge success. The crowd was small but they knew what trance and Anjuna is, so they were really engaged to the set, but I just experienced that producing music and performing as a DJ are two whole different things and if I have to be successful in music, I have to practice both more and more.
What has been one of your most memorable gigs thus far over the course of your career?
Sunny Lax: It's hard to highlight one, but if I must I would say the first Dreamstate last year. I opened the whole show and they just opened the gates when I started my set. I started to play for literally no one. And in half hour the whole venue was really packed, it was an incredible experience to see that many people coming and start to enjoy my music. And that crowd is different, all of them was there only for trance.
https://soundcloud.com/anjunabeats/genix-sunny-lax-black-water
You've recently begun the Black Water North American Tour 2016 with Genix. How is the tour going for you and what can you share about the stops with readers of The Nocturnal Times?
Sunny Lax: The tour is incredible. We're after 5 shows and all of them went awesome! It's still hard to believe to me as a simple Hungarian guy that I came here from the other side of the planet and hundreds of people recognize me and my music and what's more they like it. We have amazing experiences in every single city, we meet awesome people, lovely fans, we make new friendships and we party together like there's no tomorrow.
This week you went to a Phillies game with fans and had a show at Rumor Nightclub in Philadelphia as well. What can you share about your experience with the fans at the game as well as the nightclub show?
Sunny Lax: I've never been at baseball game before, didn't even know the rules, but it was fun, and Phillies won. And the guys we met are some of the coolest Anjunafans we ever met, they are more like friends than fans now, was really good to hung out with them and at the gig as well! They know how to party! Rumor is a smaller venue but it was full with Anjuna people so they and our new friends made the night unforgettable. After we finished our set all the crowd shouted our names for minutes. Do I have to say more? 🙂 They were fantastic!
What jobs did you hold when you were younger prior to becoming a traveling DJ?
Sunny Lax: I'm still working as an IT assistant, but probably not too long. I just like to do it and I never wanted to lose the "hobby" feel of producing music, cause it's great if it pays my bills but it's pressure..and I was afraid pressure kills the creativity. But I just came to that point where almost impossible to have a daytime job and being consistent in music industry. And if I have to choose, I choose music.
You had the opportunity to release "Anjuabeats pres. Sunny Lax 01" through the iconic Above & Beyond label in 2013. For somebody who may not be familiar with your releases or similar releases on the Anjuna label, how would you best explain it to them?
Sunny Lax: It's all about emotions. It's impossible to explain it with words, I could write a novel but it doesn't matter. If someone listens to this kind of music who has some kind of musical intelligence will get it.
https://soundcloud.com/anjunabeats/genix-sunny-lax-black-water
You've released a plethora of tracks on Anjunabeats, among other labels. Which of your solo productions would you say took the longest to create from start to finish? Which of the studio sessions for you was the most intense?
Sunny Lax: Probably my track "Reborn" took the longest time. Was tweaking on the sounding for months, Tony from A&B helped me a lot, and to be honest I'm not that proud of that release. The best tracks always come easy, like "Enceladus." I think I finished it in few days, however the drop in the first version wasn't that effective, but I spent another day on tweaking it and it became probably my most successful track so far.
Hypothetically speaking: If you were to produce crossover or Top 40 dance music, who would be three artists or musicians you would love to work with first?
Sunny Lax: Jono, Tony and Paavo – haha. But seriously, A&B would be one definitely. Andrew Bayer is a magician just like ilan Bluestone, would be incredible to sit next to them in a studio. And Liam Howlett from Prodigy.
Outside of electronic music, who are some of your favorite artists? Some of your all-time favorite albums?
Sunny Lax: My favorite pop-rock band is Coldplay and their album A Rush of Blood To The Head is my all time fav. And from classical music I can say Rachmaninov. His prelude in c sharp minor is one of the most interesting piece of music history to me.
Where do you see yourself five years from now?
Sunny Lax: I just want to create good music, nothing else matters.
For more information on Sunny Lax follow along on his Twitter and Facebook.