The Nocturnal Times Exclusive Interview: Emily Tan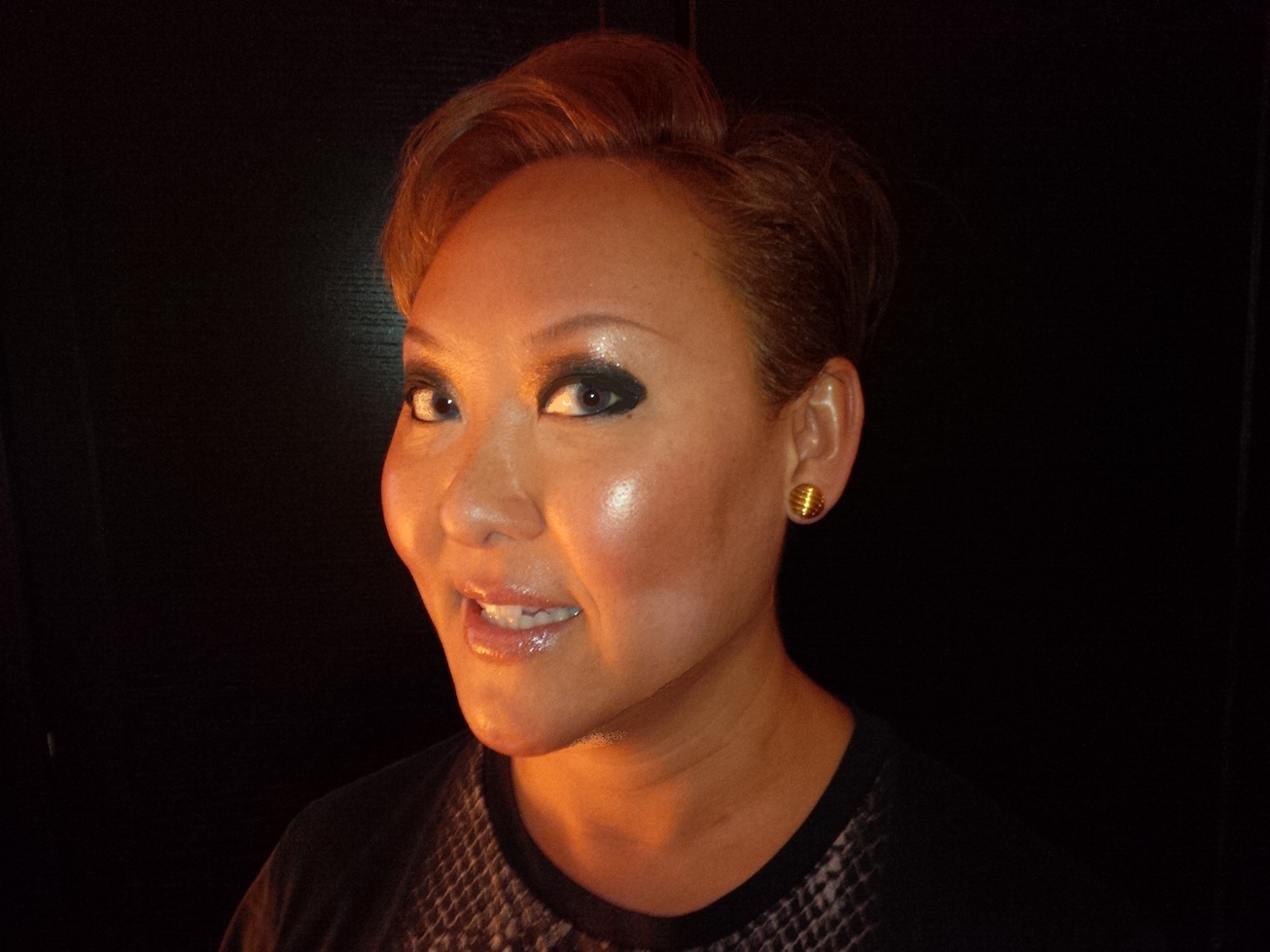 Emily Tan, music publicist and principal of EMILY TAN Media Relations, sat down with The Nocturnal Times for an inside look at the music industry.
As a music industry professional, Emily Tan has been operating her very own media relations firm since leaving the fashion industry for electronic music in 2001. Following her passion and running with her instinct as a truly creative force, Tan gravitated towards the dance music scene before the "EDM" craze was even remotely apparent.
Tan is a veteran who has provided PR representation for some of the world's biggest electronic acts (Armin van Buuren, Andrew Rayel, MaRLo, Dash Berlin, Ferry Corsten, Markus Schulz, Giuseppe Ottaviani, Aly & Fila, ATB, Cedric Gervais, BT, Tritonal, Cosmic Gate), record labels, venues (Marquee New York, Marquee Nightclub & Dayclub Las Vegas) and even equipment and software manufacturers (iZotope, Inc., Pioneer DJ).
In addition to her work in public relations, Tan served as a member of the media for over 12 years. She also recently appeared on an episode of VICE TV's "Noisey" series, which concentrated on EDM in Las Vegas. There's far more that goes on behind the scenes of the music business that many may not be aware of or even consider on a regular basis. Emily Tan sheds some insight and serves up an inside look at the scene from an industry perspective. Whether promoting a single or full-length album or tour; it takes a well-oiled machine to effectively and efficiently conquer the task at hand.
Passionate and straightforward, enthusiastic and fierce, Emily Tan talks about traveling the world and "living" her projects, and she offers words of wisdom to those longing to break into the industry in this Nocturnal Times exclusive.
The Nocturnal Times: How did you start your career in electronic dance music?
EMILY TAN: Electronic dance music found me. I was a publicist in the fashion industry for over a decade after graduating college, and…..towards the very end of my career in the fashion industry, I started caring more about the DJs, venues and music programming for fashion week afterparties than about the runway shows themselves! [laughs] I got burnt-out by working in the fashion business; it's so superficial. The day- after September 11th, 2001, I made the decision to make a clean break from the fashion industry and follow my passion into the music industry. Back then, there was no term, "EDM." Everything was just "house music" or "techno," meaning music created using computers and not "rock 'n roll," "country" or whatever.
The Nocturnal Times: You currently represent and have represented the biggest names in dance music. Your roster reads like a who's who of DJ/producers: Armin van Buuren, Andrew Rayel, MaRLo, Dash Berlin, Giuseppe Ottaviani, Ferry Corsten, Cosmic Gate, Aly & Fila, Tritonal, Markus Schulz, ATB, BT, Cedric Gervais, Tommy Lee (of Mötley Crüe) in his DJ project with DJ Aero, John Dahlback, Manufactured Superstars, Thomas Gold, and many others. As for record labels, you work with Armada Music, Ultra Records, Black Hole Recordings, Big Beat/Atlantic, Universal Music Australia, Nettwerk, SeaToSun and others. You've represented established nightlife venues including Marquee Nightclub & Dayclub in Las Vegas, Marquee New York, Bliss in New Jersey and Nikki Beach at Tropicana in Las Vegas. You've even represented equipment and software manufacturers on various projects, like Pioneer DJ's Art Mix projects and its SVM-1000 equipment launch, iZotope Inc. and more. How do you find the time to do it all?
EMILY TAN: I try to be selective about the clients I take on because I commit to my clients as much as they commit to me. It's important to me to live my artists and projects. I can't get behind a project, artist or company if I don't believe in what they're selling, because being a press agent is selling. I'm selling a concept, a sound, a song, a tour, a performance, an artist. I'm trying to educate people via various forms of media and convince them to give editorial coverage to my clients. To do that, I have to believe in what I'm pitching, and for me, the only way to do that is to live my projects. It's not enough to sit in my office and email and talk on the phone all day. For me, I need to get out there and smell the sweat, see the fans, feel the heat in a live environment. In the way that most DJs imagine the crowd interaction when they're in the studio composing a new track, I don't like working in a vacuum. I need and want to get out there and experience it firsthand.
The Nocturnal Times: You're still really close friends with Armin van Buuren and you were his press agent for the United States and Canada for nearly five years. You also represent the "modern-day Mozart," Andrew Rayel, from Moldova. Many refer to Rayel as "the next Armin." How does that make you feel?
EMILY TAN: It's an absolute honor to be able to work with creative minds of this level. I don't want to call Andrew "the next Armin" because there will only ever be one Armin, but at the same time, it's really satisfying to see a young protégé like Andrew blossom the way he has. My nickname for Andrew Rayel is "the prodigy," and I actually address him like that sometimes. [laughs] But seriously, Andrei's musical talent simply cannot be denied. Andrei is so talented and dedicated and he takes such pleasure in making music and sharing it with the world as a DJ that that passion is infectious. Even if you don't like trance music, I dare you to spend the night at any Andrew Rayel show at Marquee or Lavo in New York, or Marquee Nightclub & Dayclub in Las Vegas, or Le Beach Club in Montreal and come away not loving the guy. He's got the added benefit of youth, so you can only imagine how far he'll go at this rate.
The Nocturnal Times: You recently appeared on an episode of VICE TV's "Noisey" program distributed by Comcast which focused specifically on EDM in Las Vegas. That was a great program! Tons of people saw it! How did it come to be?
EMILY TAN: We shot that last year during EDC Vegas. The team from VICE are great! I was working with VICE's producer and my colleagues at Omnia on a piece featuring Armin [van Buuren] and I was explaining some things to the field producer off-camera in Armin's hotel suite in-between takes. The producer really liked what I was saying and he's like, "Wait, mic her!" So we paused, I was mic'ed, they rolled film and I repeated what I'd said. I've worked as air talent on SiriusXM and as a television host on bpm:tv and other media outlets and I've done my share of public speaking. I'm not shy in front of a camera or on a hot mic. I got a ton of emails and calls after that piece ran! I didn't intend to be on camera for this package. My goal for that piece was to focus on Armin, but hey, the producers decided to include me in the final cut. I'm cool with it!
The Nocturnal Times: You're known as a press agent, but as you explained, you've also had a career on the flip-side by being a member of the media itself? Does that give you special perspective that maybe other publicists don't have?
EMILY TAN: Perhaps. I was a print journalist for DJ Times Magazine for over 12 years and actually met my husband that way; he is the long-time editor-in-chief. I was also air talent for SiriusXM back when it was still Sirius Satellite Radio, back before Sirius acquired XM Satellite Radio in the merger. I programmed the weekly 'DJ Times Shortlist' mixshow and I was also air talent for various live broadcasts from venues like Electric Zoo and the SiriusXM music lounge in Miami during WMC. I was also on-air host for Canada's bpm:tv (Stornoway Communications) hosting TV coverage from Amsterdam Dance Event (A.D.E.), Miami Music Week/WMC, Veld Festival Toronto and other places. Today, I'm actually minority-owner of a very successful entertainment television program that airs in Las Vegas. That program will be syndicated across the U.S., Canada and Mexico in 2017. That'll be big news for me in 2017. I just can't discuss it yet.
The Nocturnal Times: I've heard a lot of people describe you as intimidating, though I always thought you were a hoot! I know a few fellow bloggers who are still scared shitless of you. [laughs] Do you think you come across as intimidating?
EMILY TAN: I've been told that before! [laughs] I've been told I have a very strong life-force.  To be honest, I really don't care what people think of me. There's a very small circle of people whose opinions I genuinely value, and I know those certain people love me and see me for who I am. I'm just a very passionate, straightforward, emotionally generous, busy person who lives life to the fullest! If you can believe it, I was an introvert bookworm nerd as a kid.
The Nocturnal Times: What's the secret to your success?
EMILY TAN: Time management.
The Nocturnal Times: As one of the most respected publicists in the dance music industry, you've had the opportunity to travel the world with your clients. What places have you enjoyed visiting most and why? Are there still any places you hope to still visit in the future?
EMILY TAN: My hubby and soul mate (Jim Tremayne, editor-in-chief of DJ Times) and I have traveled to some amazing places, sometimes for his work and sometimes for mine. We've been flown – and by "flown," I mean all-expense paid business trips – to Monaco on the French Riviera, Buenos Aires Argentina, Amsterdam for A.D.E. (every year for a week), Ibiza and Madrid Spain, the Bahamas, Panama in Central America and a slew of other places. That's not counting my frequent domestic travel within North America all over the continental U.S. and Hawai'i, Canada and Mexico. I'm based in New York City and I'm at La Guardia and JFK airports more often than I'm on the subway, some months. It's fantastic because America is such a huge and diverse country with so much natural beauty. I've been to Taiwan twice, but one continent I haven't visited yet is Australia. That's on my bucket list. MaRLo and his wife Janette keep telling me I've got to get to Australia. Armin's told me amazing things and shown me awesome photos from his trip to New Zealand with Erika and their kids, so New Zealand would be cool to visit, too. It's just so hard to find time to travel purely for pleasure because I'm already traveling so often on business.
The Nocturnal Times: Are there any words of wisdom you can you offer to those hoping to break into the music business?
EMILY TAN: Work hard. Ignore gossip about you. Stick-up for yourself. Strive for excellence. Never allow yourself to be bullied. Respect your body. Respect the planet. Exercise daily. Eat healthy. Respect your parents. Love your spouse and your family and never forget that they love you, unconditionally. Put your head down at the starting line, set your sights on your goal, and convince yourself that you will get to the finish-line and that nothing will stand in your way. Eventually, you'll get there if you want it badly enough.