The Nocturnal Times Exclusive Interview: Genix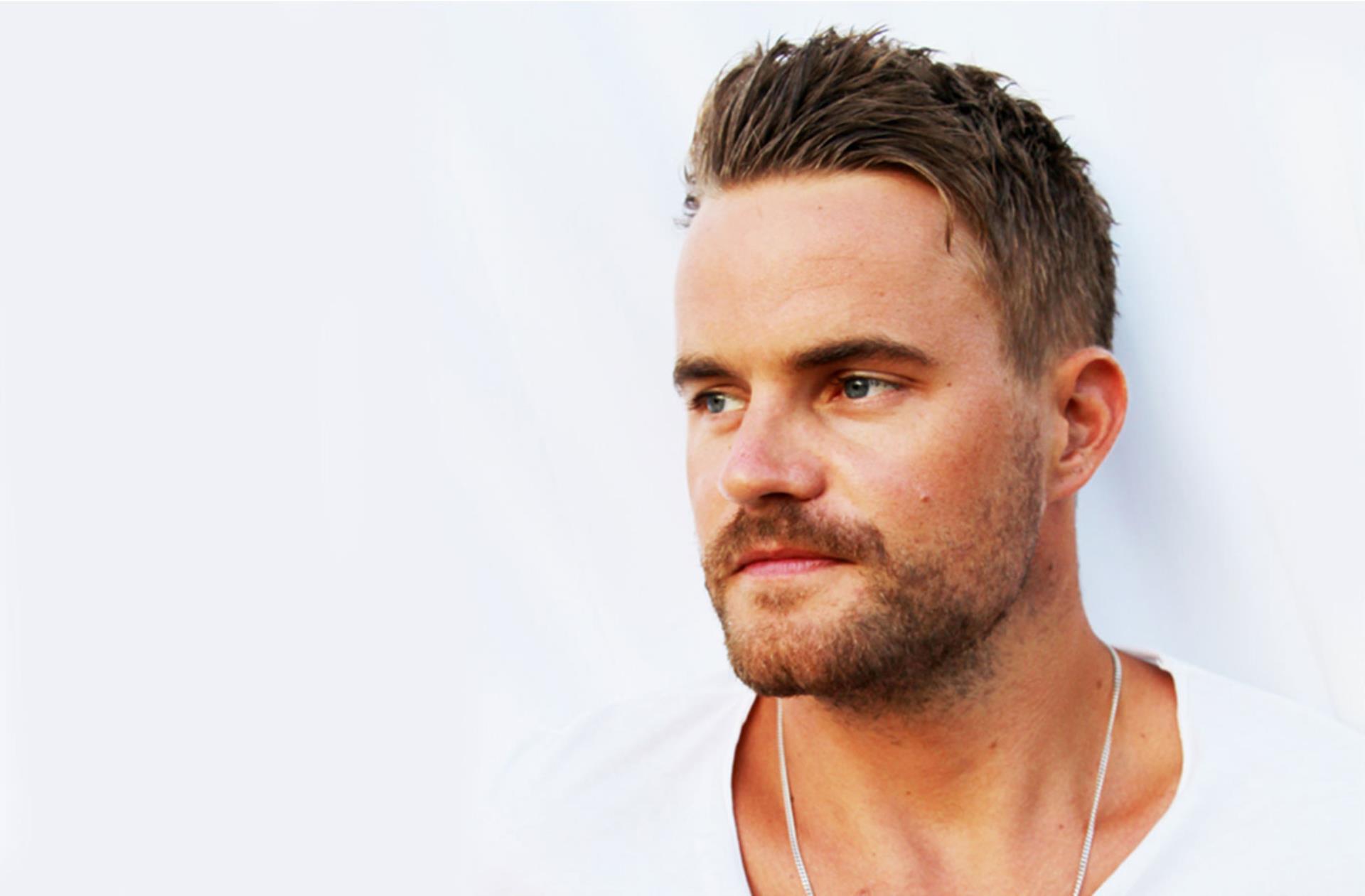 Genix sat down with The Nocturnal Times during his Black Water Tour alongside Sunny Lax
Hailing from the UK, DJ and producer Genix is no stranger to the electronic dance music (EDM) scene. Familiar to enthusiasts for his trance orient, Genix has been a dance music mainstay for more than a decade. Known for his releases on prestigious labels such as Anjunabeats and Armada Music, Genix recently embarked on a Black Water North American Tour to support his most recently EP alongside Sunny Lax.
Genix most recently released his latest single, "XO" with "First Mind" on Above & Beyond's Anjunabeats label. The track "XO" was also included on Armin van Buuren's annual mix compilation, A State of Trance 2016. The acclaimed producer and DJ has a unique signature sound, which sets him apart from the rest. Recently called upon for remixing duty on Kyau & Albert's "Velvet Morning," which was released on their 20 Years EP on Euphonic, Genix reveals the inspiration behind his hard-hitting, powerful rendition.
We discuss how Genix got his start in electronic music, gigs during the Black Water Tour with Sunny Lax, studio routines and rituals, some of his short-term and long-term goals, and much more in this The Nocturnal Times exclusive.
THE NOCTURNAL TIMES: Did your upbringing have any influence on your decision to pursue electronic music?
GENIX: No, not really. My parents and my brother all love music though, so we used to listen to a lot of stuff.
When and how did you first begin exploring dance music and who were some of your biggest influences? Have your inspirations changed over the course of your career?
GENIX: Well, I always loved electronic music, especially in the 90s, when I was growing up. In fact, I actually listen to a lot of 90s hits on my iPod when I was out running or in the gym. It's great to train to, maybe a nostalgia thing! My biggest influences to get into trance were probably Judge Jules & Armin Van Buuren; both I admire a lot. My inspirations are always changing.
How would you say your shows have changed over the course of your musical career and what do you recall as some of your most memorable gigs of all time?
GENIX: That's easy, electronic music is more main stream now. Its more like a rock concert with the big stages and production. But I really think the music is much more suited to underground clubbing venues like it used to be. I have a few memorable gigs. My favourite gig was probably opening before Tiësto back in 2007 then closing after him too!
You've recently begun the Black Water North American Tour 2016 with Sunny Lax. How is the tour going for you and what can you share about the stops with readers of The Nocturnal Times?
GENIX: Yes that's right, its been going fantastic so far! We have had a really great response and even better than our tour last year. It's great to play over here in the USA and means a lot when fans travel so far to see us. We have met some fantastic people at the gigs, and that's really the most amazing thing—that music can bring people together. Each stop has been really great we have had the opportunity to check out some amazing cities.
Looking back, what do you recall as some of your intense, memorable, and longest studio sessions?
GENIX: Each studio session is so different. Sometimes ideas just flow out and other times it's a lot hard to come up with concepts for tracks, kind of like writer's block. But persistence is key with music production. I don't really have a most memorable studio session although I remember writing all of my tracks and coming up with them. That's pretty crazy considering I've released so many records. I usually work in the day so they are not that long— maybe ten hours max.
What's a studio day typically like for Genix? Do you have any routines or rituals?
GENIX: First of all: exercise at 6 am, breakfast, then work on music. I usually have a little break in the afternoon on my PS4 to rest my ears then I will go back and work some more on tracks etc. I usually work on some social media and admin stuff during the day too.
Do you see yourself releasing a studio album in the future or do you plan to continue releasing quality singles? What can you share with us in terms of upcoming Genix productions, collaborations, or remixes?
GENIX: I love the idea of releasing an album, but in this day and age I think its a massive risk. Music is so disposable these days. It's not like the old times where physical albums were released and people kept them forever. And would occasionally dig them out for another listen. An album would take a long time to make, and if it wasn't a success then it could be a waste of time. Solid singles and EPs seem best for me right now. But writing an album is something I have always wanted to do. I've released nearly 70 singles, so I guess one day it should be done.
Although we're sure many of your creations are very important to you, which of your releases Anjunabeats would you say you're most proud of and why?
GENIX: I really like my track "Run" on Anjunabeats. It's just the whole feel of the track and the response it always gets when its played. I like most of them to be honest—and am proud of them all. Signing a track to Anjunabeats is an honor as its such a prestigious label.
You're provided remixes for some of the biggest names in dance music, including Above & Beyond, Markus Schulz, Kyau & Albert, Pierce Fulton, Lange, and many others. What's the remixing process like for you and is it any different from your typical solo producing?
GENIX: Yeah, its very different as a process. The idea and concept of the track is already there, so its slightly easier. I think they key about remixing is trying to make the track your own and putting your own stamp on it. I think that's the whole idea of having remixes and alternative version anyway.
You recently released a massive remix of Kyau & Albert's "Velvet Morning" on Euphonic, which we're really loving! Where does the motivation or creative flow come from when you create a remix for such a classic tune? Did you know going into the project that this was the direction you wanted to go in?
GENIX: Well there were some haters on this remix, too. I think its because I took it in a new direction and the true purest trance followers did not want to accept this. I mean what's the point in creating a remix that sounds like all the other ones? I tried to take it into a new direction and give it a new feel. No, I didn't know what direction to go in with the remix to be honest it just kind of happened!
Your track "XO" was just included on Armin van Buuren's A State of Trance 2016 compilation. How does this feel for you and what can you share about the process that goes on behind the scenes of having your track included on such an anticipated and noteworthy release?
GENIX: That's right. Well, Armin loved the track and wanted to sign it actually. But when it was signed to Anjunabeats, it got licensed to his new album as he loved it. It's such a huge honour for someone like him to request your music and release it like this.
If you weren't a DJ, what profession do you think you might have chosen and why?
GENIX: I would love to have played pro football (Soccer to you Americans haha.) I'm a huge Manchester United fan. It's like a religion to me and im very passionate about it.
What would you say are some of your short-term goals and long-term goals?
GENIX: Long term goals: I want to continue and make progress in what I'm doing now. Looking back, I can see a progression over the years. Releasing bigger tracks on bigger labels. So I want to continue with that. Maybe short-term, I'd like to perform at new venues and places I've never been before.
For more information on Genix, visit genixmusic.com.