The Killers at Borgata Event Center in Atlantic City, NJ on July 22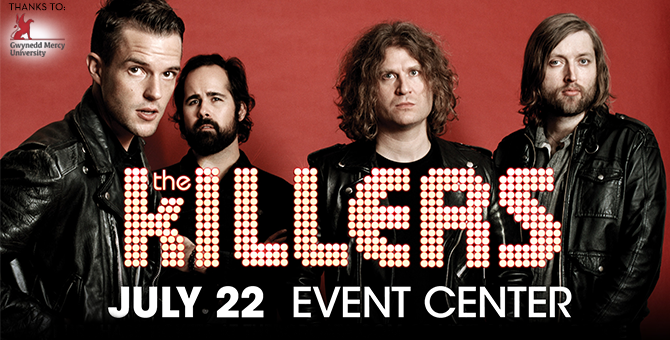 Hailing from Las Vegas, The Killers will bring the latest in their Summer concert series to the New Jersey shore. Hosted by the Borgata Hotel Casino & Spa in Atlantic City, The Killers return to the Event Center for a mid-Summer stop.
The Killers members Brandon Flowers, Mark Stoermer, Ron Vannucci, and Dave Keuning always deliver energetic and interactive performances; consisting of their biggest hits. Following multiple studio album releases, including Hot Fuss, Sam's Town, Day & Age, Battle Born; The Killers have built an extensive discography.
Familiar to many for their smash singles "Read My Mind," "Somebody Told Me," "Spaceman," "When You Were Young," and "Mr. Brightside," The Killers have also proven their longevity with a slew of other hit releases that are more well-known by their avid and dedicated following.
With more than a decade of producing stellar hits and quality live shows, The Killers are a must-catch show at The Borgata in Atlantic City, NJ on July 22, 2016.
Earlier this year, Borgata's nightlife sector saw the closing of its intimate nightclub, mur.mur. Upon closing its doors, the Atlantic City casino opened a new nightspot, Premier.
This Summer, Borgata plans to open a pool with an accompanying event space, which will host parties and international DJs.
For more information on The Killers, visit thekillersmusic.com.
More about The Borgata can be found at theborgata.com.