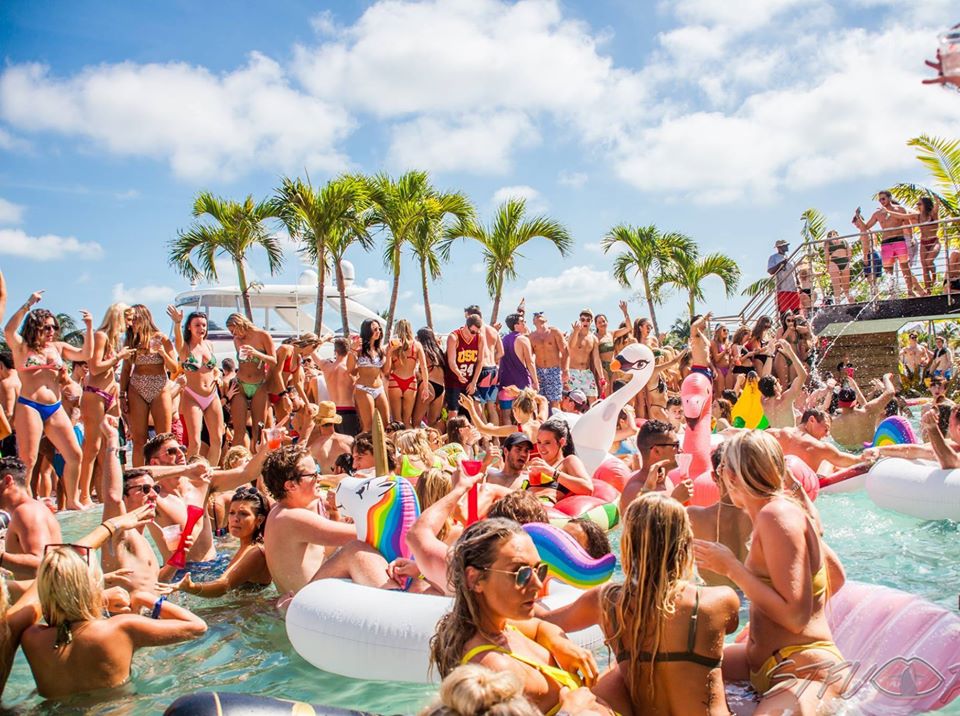 STFU & Party is Celebrating its Sixth Edition: Featuring Loud Luxury, 3LAU, Dom Dolla & More
The sixth edition of STFU & Party is crossing over the sunny shores of Bimini Island once again for three epic weeks this March. Party-goers and dance music fanatics alike are ready to pour into Bimini for a week's worth of festivities including wicked headline performances by Loud Luxury, 3LAU, Dom Dolla, Lost Kings, SNBRN, Meduza, and more.

STFU Bimini has remained one of the most sought after spring break destination and escape for college students over the years as its beautiful, rapidly developing location and the paradiscical experience takes top-notch qualities. Artists have been known to stay past just their stage time and party with you the whole week, just one added bonus of the gorgeous island getaway. This entire string of electronic artists have been dishing up some of the scene's most beloved music, and all stand strong amidst the industry's A-List artists. Each one delivers nonstop energy and electricity in their live sets, throwing down staple dance tracks alongside fellow artist's treasured records.

STFU Bimini weeks begin Monday through Friday starting on March 2, March 9, and March 16. For those who already have their eyes locked on Ultra Music Festival, they'll have noticed the last week in Bimini returns March 20th, just in time for opening day at Ultra in Miami – need we say more??

Varying packages are available for Bimini Island seekers, some including a 4-star Hilton Island Resort hotel stay, round trip transportation between Fort Lauderdale and Bimini, and wristbands for entry to events all week, day and night, with world-renowned artists and DJs. The resort has 4 pools, 2 beaches, jacuzzi, beach club, rooftop nightclub, concert pavilion, casino & sports book, fitness center, golf cart rentals, water sports, excursions, and more. Tickets and more information are available here.