Steve Aoki Ignited the New Year With GTA, Bad Royale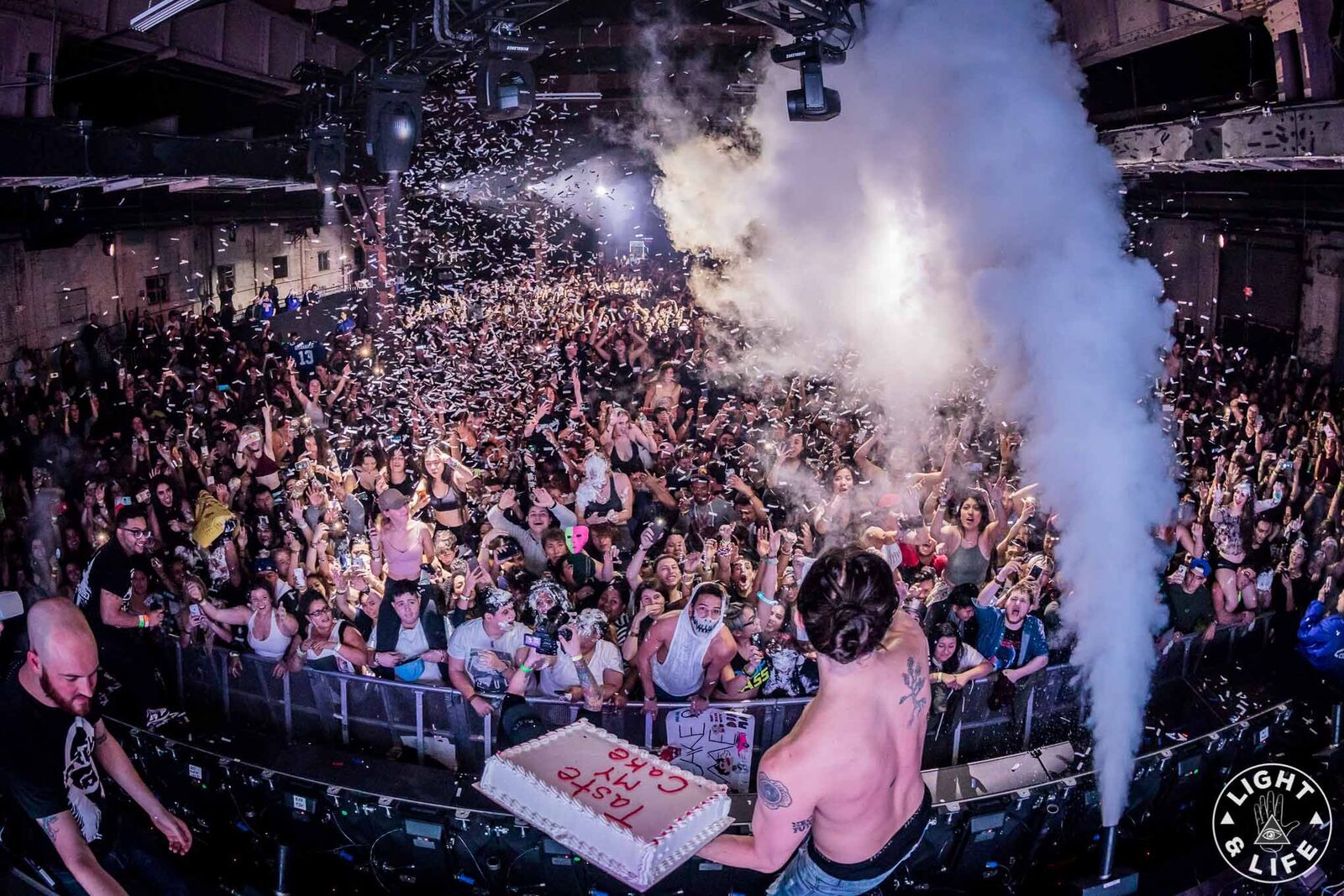 Ignite New Years Day brought DJ sets to Brooklyn from Dim Mak boss Steve Aoki, GTA, and Bad Royale
Steve Aoki dove into 2017 hot off of a wild New Years Eve performance in Las Vegas. New Years Day found him on the East coast in Brooklyn, NY for yet another show full of mayhem. Wide Awake hosted this party along with Disclosure's New Years Eve party at the Brooklyn Hangar. Beginning as a "secret Brooklyn warehouse" show, it was exciting for attendees to take guesses at pinpointing the exact location.
True to his signature performances full of antics, this show displayed the classic Aoki experience. Steve headlined the event, titled "Ignite" and brought out fellow badasses GTA, Bad Royale, and Mike Chach to "party up" and pump up the crowd.
Everyone was still buzzing from the night before, and let themselves go just one more time before stepping back into reality this week. It was quite the experience with not just a massive warehouse full of crazed partiers, but delicious food trucks, outdoor areas to take a breather, and out of this world visuals and technology. The lasers were just unbelievable in this wide-open space, bouncing off of the front, back, and side walls. Endless confetti, smoke, champagne and cake (duh!) rained over the crowd as they raged on.
The energy inside was at an all time high, encouraged by Steve's nonstop jumping and running around on stage. He featured crowd favorites like Calvin Harris' "How Deep is Your Love," Zara Larsson's "Never Forget You," and Marshmello's "Alone." Mixing those in with his own jams like "What We Started" and "Turbulence," he kept the warehouse bumping.
This New Years weekend was absolutely nuts in the Brooklyn/ Manhattan area with a plethora of events and shows to satisfy everyone's raging needs at the end of 2016. Beginning 2017 with Ignite, Steve Aoki is showing no signs of slowing down in the upcoming year and we are looking forward to the madness he has in store.