Spring Awakening Festival Returns to Chicago June 12-14th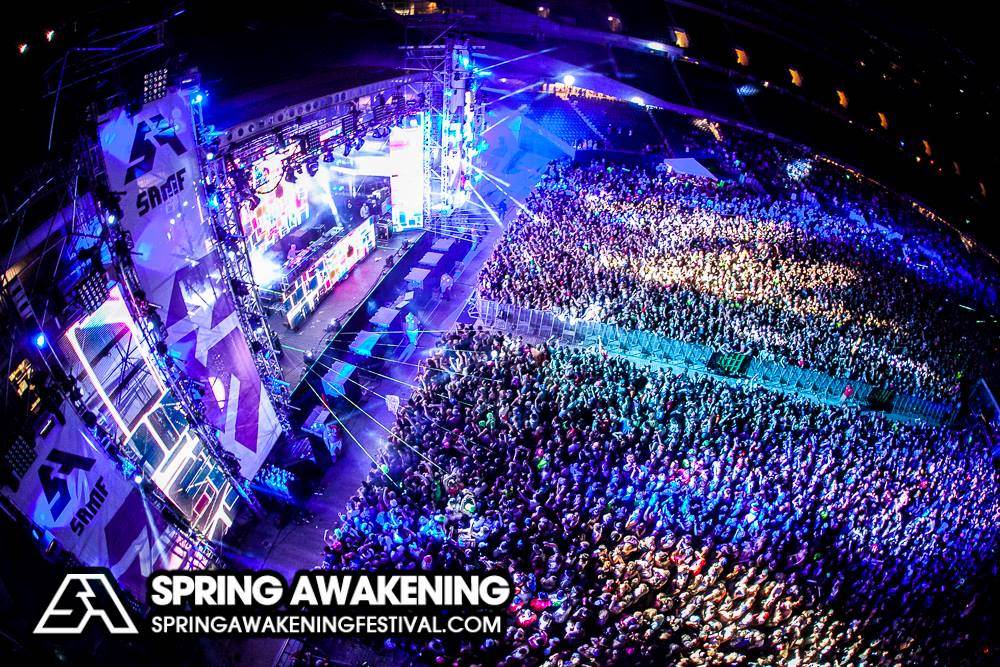 Spring Awakening Music Festival is set to be storming though Soldier Field in Chicago for the third consecutive year. Taking place from June 12-14, 2015, this year's Spring Awakening prospects the past, present, and future of electronic dance music culture.
Spring Awakening is a very large electronic music festival—best known for its celebrated dance music philosophy. Introduced by React Presents promoting agency, the event has hosted some of the largest and most famed DJ talent from around the world such as Skrillex, Tiësto, and Hardwell, just to name a few. Spring Awakening also takes the opportunity to feature many breakout and up-and-coming acts such as Bro Safari, Adventure Club, and Borgore.
The lineup this year has received praise from the dance music community—who are eager to attend. With colossal headliners and an unparalleled cultural & arts experience, the energy will undoubtedly be massive.
Diplo is not only performing his own set, but is hosting the Midwest debut of JackÜ alongside friend and colleague, Skrillex. Take some time to witness a live set from Excision, who always thrills the crowd with his roaring bass and stunning visuals. Groovy deep house masters, Zeds Dead, will also take the stage at this year's event.
Spring Awakening Festival features three stages; a main stage, located on the heart of the field, and two more around the exterior of the stadium, which produce an earth shattering sound and to cater to the listening desires of all different audiences.
Please be advised that the age limit for the festival has changed to 18 and over for the 2015 edition. Tickets for the three-day event are on sale now—and going fast. Tickets, hotel packages, and after party notifications are available at springawakeningfestival.com.