Snyder Drops 'Narcissist' feat. Dre of the East With Lyric Video [Premiere]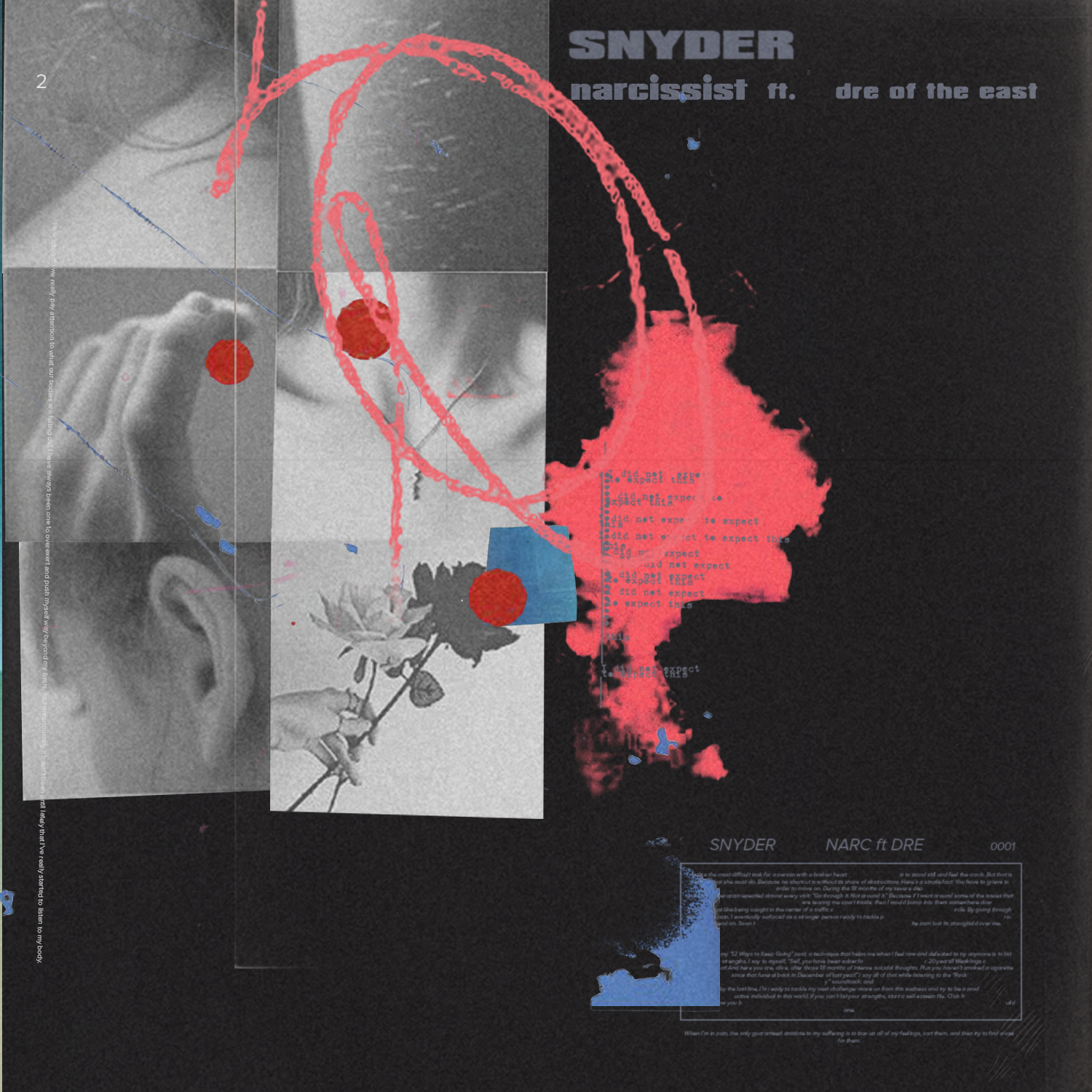 Snyder is a multi-faceted producer & DJ who hails from Chicago, and has just joined forces with the talented Dre of the East for the release of his latest single, "Narcissist." Out now (Friday, March 13), as an independent release, Snyder continues to prove himself as a diverse talent with a wide range of artistic ability.

The Nocturnal Times is proud to be one of the very first to deliver the track to your ears with our exclusive premiere. Having amassed nearly two million streams on Spotify alone, the DJ/producer is preparing fans for his debut album, which is slated to drop later this year.
Watch the "Narcissist" lyric video:
In keeping with his various, genre-bending single releases, "Narcissist" is yet another catchy jam from the budding talent, who has been on the rise over the last year. From house to dubstep, Snyder has released music independently as well as growing his own label, Family Recipe Entertainment.
"Narcissist is the first single off of my album "In the Dark" – this was created by Dre of the East and myself off of the island / pop vibes you hear in the instrumental. Dre and I met in December of 2019 through a mutual friend – Corey (Hldtru, Manager – Dre of the East). We really hit the ground running, I was immediately impressed with his ability to not only take on difficult records as a vocalist, but also bring the perspective of a producer. Dre does it all. I really wrote the instrumental of Narcissist in early 2019 when I was on a Pop kick, this is a sister record to another one I have floating around out there (not going to name it yet!). A lot of times I will create something in the moment and I'll be too proud of the record to send it around, I only want to send it to one artist that I know will knock it out of the park – 8 months later that's just what Dre did. Channeling the emotion of a tough breakup and a tough relationship due to being a Narcissist, this record tells a story I hope a lot of people can relate to." – Snyder
Whether Snyder is sharing the stage with acts like RL Grime, Gryffin, Diesel (Shaq), Cheat Codes, Daya, Bonnie X Clyde, Bryce Vine, Chris Lake, and more, or putting together remixes for artists like HARBER ("Savior" feat. Axel), one inevitable factor remains clear — this is one talent who's here to stay.
Listen to Snyder (feat. Dre of the East), here: