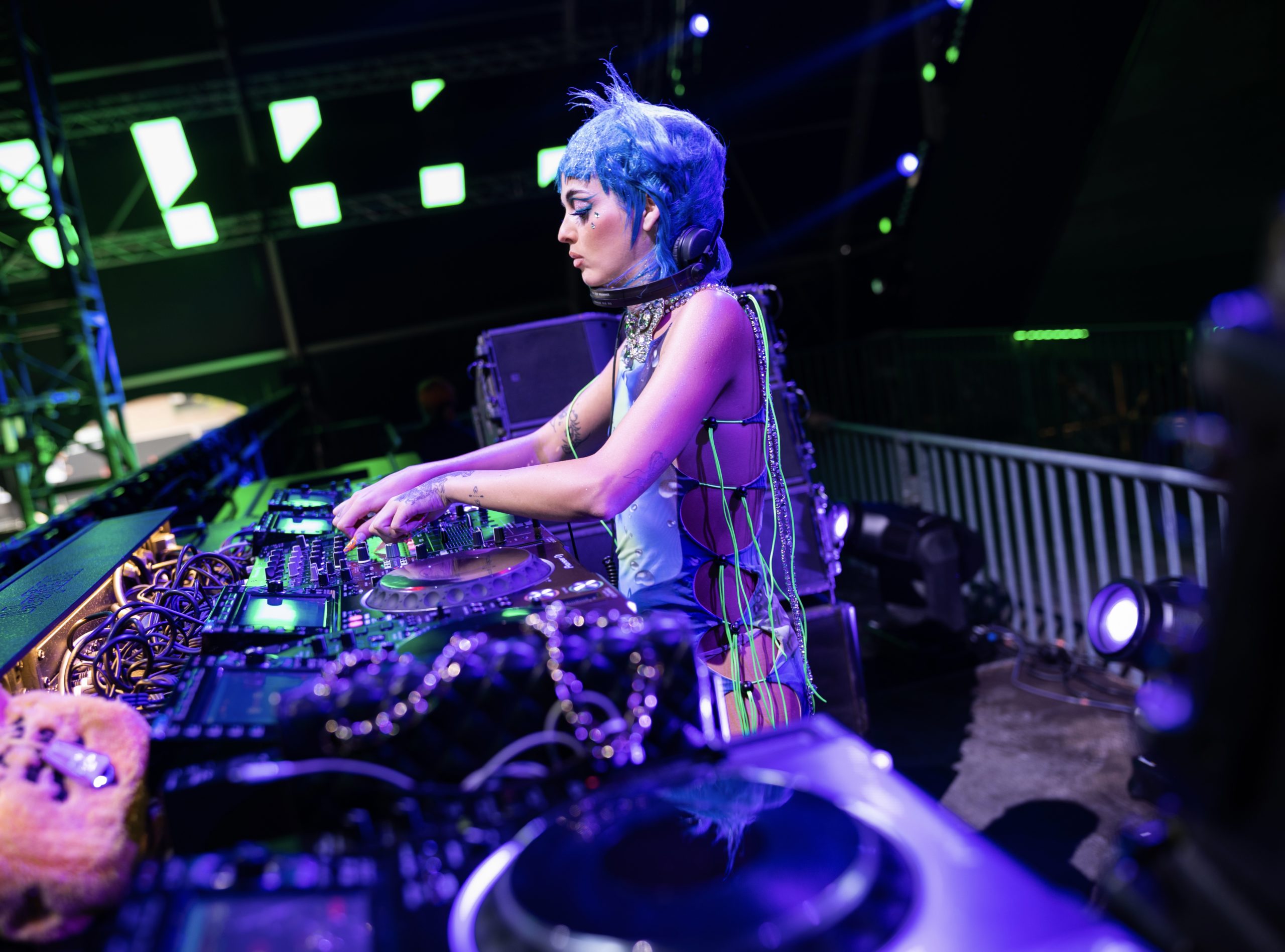 Sita Abellan Releases Stunning Techno Rework of Regal's "Cult of Personality" out now via Involve Records 
Last week, Regal dropped the final official remixes of his debut album "Remember Why You Started." His latest collaboration enlists rising Spanish model, stylist, and DJ- Sita Abellan. Bringing a fresh take on his original track, the two artists worked together to bring an unapologetic track that is truly ready for any warehouse party it comes across. With a tough, driving bassline and new powerful female vocals, the final product does not disappoint. Out now via Involve Records, the official "Cult of Personality" rework is finally available for streaming across all platforms. Take a listen below.
With distorted synth lines and a deep bassline running throughout the entirety of the track, "Cult of Personality" brings a perfect blend of electro and techno that makes it absolutely irresistible. The original release holds deep and eerie male vocals that bring a much darker tone to the closing track of Regal's debut LP. However, the latest rework features all-new female vocals that transform the song into a surefire dance track with heavy influences of old-school European disco. The uptempo melody features darting keys that reverberate across the collaboration that brings together a hot and heavy track that is sure to take over dancefloors across the globe.
With massive success already as a stylist and model, Sita Abellan has proceeded to make a name for herself in the music industry. Whether commanding stages at world-renowned venues such as Ibiza's DC20, Sonar Festival, and Las Vegas' Art of the Wild or taking control of the underground clubs in Ibiza- Sita has carried a fierce and relentless music style with her wherever she goes. 2022 will bring a new chapter for the DJ and producer, as she focuses on releasing her forthcoming debut EP with all-original vocals and production. Conditioned by 80's Eurohouse and Berlin techno, Sita Abellan's debut releases will definitely be hard-hitting tracks to look out for. With much to look forward to in this upcoming year, Sita Abellan will be sure to make her imprint in the scene and rock the music industry in the years to come.