Sinego Emphasizes the Artistry on "Veneno" Single via Sony's ORIANNA Imprint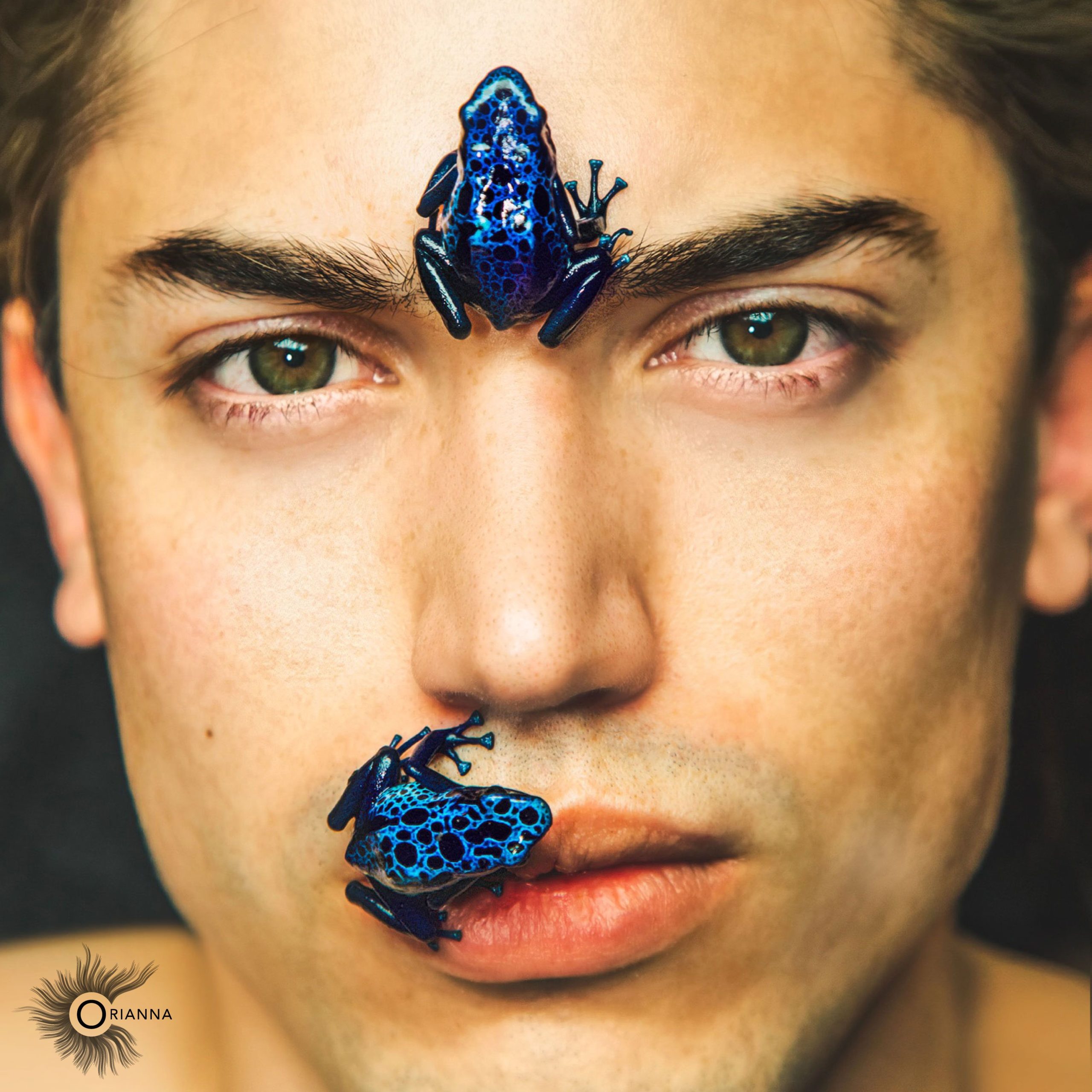 For those who might still be unfamiliar with Singeo, he is a Colombian-Mexican DJ, producer, and multi-instrumentalist. Creating beautiful music, yet again, Singeo releases "Veneno" (Poison) on Sony Music's ORIANNA imprint today (March 5). Known to many for his intricate artistry, Singeo's new track combines the romantic Bolero — which is Latin music that developed in Spain during the 18th century — and electronic music.
"Veneno" features vocals from Daniela Blau, who is credited as a songwriter for Danna Paola, with accompanying violin by Alfredo De La Fe, the main violinist for Hector La Voe and La Fania, and the guitar portions were recorded by Leonardo La Croix, a "Duele" collaborator. The song uniquely encompasses various styles of music, serving up a culturally-rich, gorgeously-melodic masterpiece with lyrics in both English and Spanish.
The striking track artwork is not the work of photoshop – it features two live Phyllobates Terribilis (poisonous frogs) on Sinego's face. The frogs belong to Dardo, a non-profit organization that is committed to protect reptiles in Latin America.