Seven Lions & Echos 'Cold Skin (The Remixes)' Brings Wide Array to Monstercat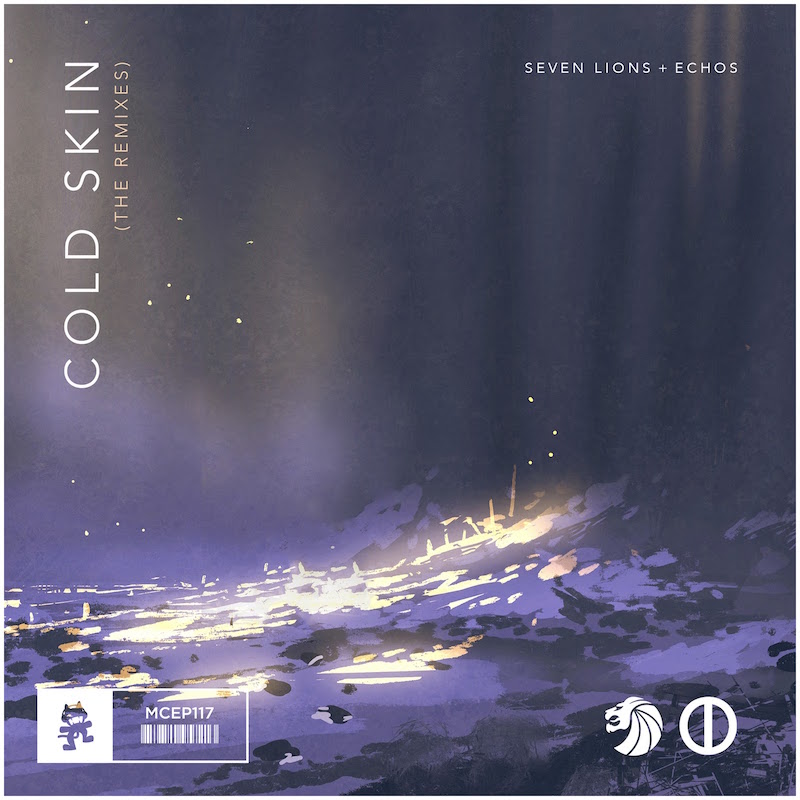 The Seven Lions and Echos collaboration, "Cold Skin," received a makeover from several artists compiled together in a new remix album available for stream and download now via Monstercat.
Near the end of 2016, Seven Lions and Echos released "Cold Skin," which quickly became a leading song for both. With such a beautiful vocal melody, it was only a matter of time before other artists got their hands on it. Six producers — Koven, Stonebank, V!rtu, Mr FijiWiji, MitiS, and Intercom — are featured on the remix album and each gives their own take on the original future bass track.
Koven, V!rtu, and Intercom retain future bass aspect of the original, but each artist creates a very different arrangement. Koven's version blows up the arrangement and uses fat, legato synth lines with a heavy reverb to give his track a much larger body than the original. V!rtu and MitiS have similar styles and use massive synth lines in very rhythmic ways. Interleaved with grungy bass one-hits and other various ear candy, the tracks retain a very percussive quality for their size.
Stonebank probably has the most unique track in the compilation. He was able to turn the original future bass track into high-energy hardstyle banger. He cuts the original vocals into the new style seamlessly, making it sound like "Cold Skin" was hardstyle all along.
Mr FijiWiji manages to blend styles and place his track somewhere between future bass and dubstep. He interjects bass hits throughout the arrangement and pairs the vocal lines with clean, acoustic-sounding drums on a hip-hop beat.
Intercom takes a very unique route, creating a version somewhere in the realm of Rezz or Porter Robinson. An ultra-grungy bass synth leads each drop and makes for a very unique version of the original future bass hit.
This remix album not only gives us six great iterations of the original collaboration, but shows off some emerging talent in several genres. Listen to all six and decide for yourself which is best — or if any have bested the original.