Oshi Releases "Heal You" ft. Courtney Bennett [ArtClub International]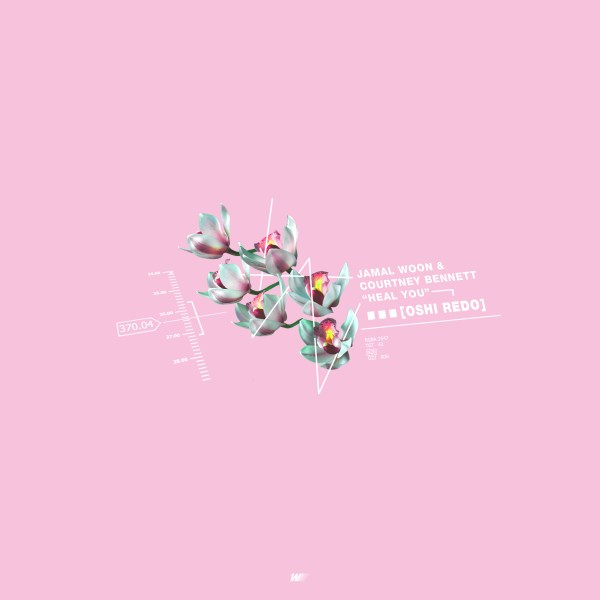 Rising star Oshi released his new single ahead of his debut EP, titled "Heal You" featuring British vocalist/rapper Courtney Bennett, out via ArtClub International.
The 19-year-old has proven to be quite the sensation, raking in over 18 million Soundcloud plays since his debut onto the scene back in 2015. Oshi has also managed to tuck a #1 spot on HypeMachine, a title as Billboard Dance's "Radar" artist, and major recognition from artists like Lorde and Skrillex under his belt. Most known for his remix of "Riding Round" by Kali Uchis and Tory Lanez, Oshi is taking his success and stepping farther into the game, ready to release his EP soon. Expect exciting collaborations, soulful melodies, and chilled beats in the near future.
Born in the U.K. and based in Los Angeles, Oshi has become known for his signature synth-filled productions, blending mood-infused tones with deep rhythms to create the perfect harmony. Bennett's vocals inspire a sort of spiritual awakening, gliding over the beat seamlessly.
The music video for "Heal You" pays tribute to the Back To The Future film series, a favorite of the young artist. It depicts Oshi riding in style around the streets of LA – DeLorean, Nike Mags and all. The vibrant backdrop of the city lights provides the perfect setting to showcase the overall tone of the track.
Watch the official music video for "Heal You" below:
Oshi shared his thoughts on the video, stating:
I've always been a huge fan of 80s movies and the back to the future series is one of my favorites. It was fun acting parts of it out, especially to a song that has both throwback and futuristic elements to it. Also make sure to look at my face in the video because I think it's hilarious."
Keep up with Oshi and stay on the lookout for the upcoming release of his debut EP, out via ArtClub International.