Robin Schulz Shares Latest Album 'Uncovered' & New Eclectic Remix EP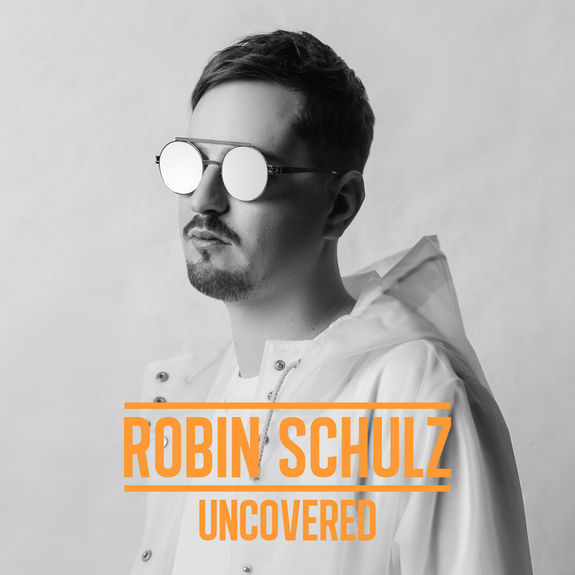 German-born DJ/Producer Robin Schulz released his latest album, Uncovered early last month. An 18 track compilation of epic proportions, it is without a doubt his most cinematic work to date. Now he's following up with an ideal remix EP of his featured track, "I Believe I'm Fine."
Uncovered is Robin Schulz's creative spree come to life. Featuring artists such as James Blunt, David Guetta, Cheat Codes, Aalias, Sam Martin, HUGEL, and Nick Santos, the album showcases his monumental melodies and takes fans through quite the musical journey. Whether it's sweet guitar strumming, riveting vocals, tropical rhythms, dance-centric beats, slow vibes or fast energy, Uncovered is a reflection of Schulz's boundless talent through his imaginative musical mind and astounding sounds that'll leave you spinning. Beginning with a triumphant orchestral composition, "Intro" sets the album's tone for later infectious beats like hit song "Shed a Light," featuring David Guetta and Cheat Codes – a track full of incredible vocals lively sounds. Flowing from instrumental ingeniousness, to lighter dance focused compositions, to upbeat and catchy tones, Uncovered is quite the work of art. 
Uncovered proves that Grammy Nominated Robin Schulz continues to deliver brilliant work, and highlights his powerful grasp which spans the dance music spectrum. These 18 masterpieces are an enormous addition to his repertoire, as he not only maintains but reaches new heights of soulful and driving records. 
Check out the complete Uncovered tracklist below:
1. 'Intro' – Robin Schulz
2. 'Unforgettable' – Robin Schulz & Marc Scibilia
3. 'Shed A Light' – Robin Schulz & David Guetta & Cheat Codes
4. 'Oh Child' – Robin Schulz
5. 'Fools' – Robin Schulz & Aalias (Ft. IRO)
6. 'Like You Mean It' – Robin Schulz (Ft. Rhys)
7. 'OK' – Robin Schulz (Ft. James Blunt)
8. 'Naked' – Robin Schulz (Ft. Sam Martin)
9. 'Above The Clouds' – Robin Schulz
10. 'Higher Ground' – Robin Schulz
11. 'Love Me A Little' – Robin Schulz
12. 'Tonight And Every Night' – Robin Schulz
13. 'More Than A Friend' – Robin Schulz (Ft. Nico Santos)
14. 'I Believe I'm Fine' – Robin Schulz & HUGEL
15. 'Ha Leh Lou Ya' – Robin Schulz (Ft. Christy McDonald)
16. 'Sounds Easy' – Robin Schulz (Ft. Ruxley)
17. 'Un Sueno' – Robin Schulz
18. 'Outro' – Robin Schulz
Featured on the album is one of Schulz's tracks "I Believe I'm Fine," a collaboration with French producer HUGEL. The original record sets a groovy tone with quality vocals and uplifting lyrics. Out now on Spotify amongst other platforms, I Believe I'm Fine (The Remix) EP includes 6 versatile mixes. The EP holds renditions from several hit DJ/Producers including Dimitri Vegas & Like Mike, NERVO, DJ Katch, Adam Trigger, and Nick Martin. Each arrangement exhibits the artist's flair on top of this already rockin song. Dimitri Vegas & Like Mike throw heavy dance drops and loud beats into their mix, while NERVO slows it down with all the deep feels. Nick Martin's version is a steady uprising of high tempo into a dreamy vibe with funky rhythms.
Listen to the complete album here: