New Alan Walker, "All Falls Down" feat. Noah Cyrus & Digital Farm Animals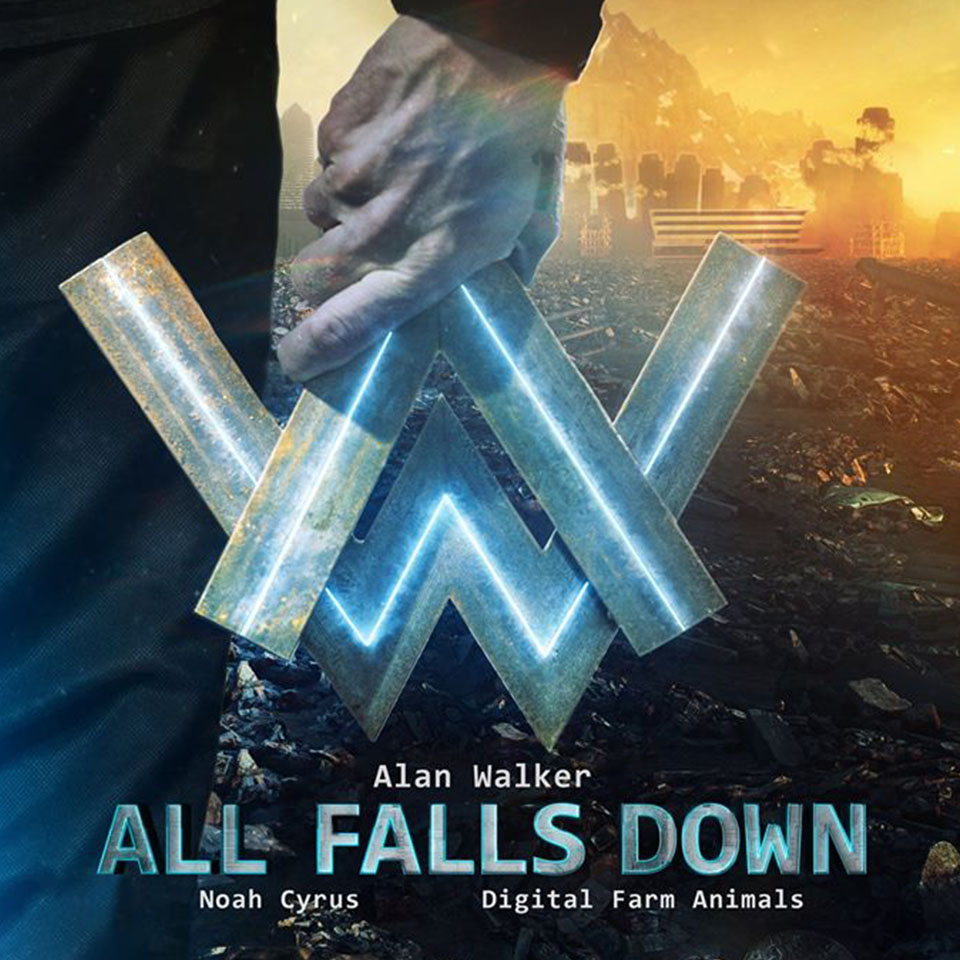 Alan Walker teamed up with Noah Cyrus and Digital Farm Animals on his latest single "All Falls Down," out now alongside a cinematic action-packed music video.
Walker has gained the world's attention in a short span of a couple years, collecting over 5 billion streams worldwide, 15 million followers across social media accounts, and gold and platinum certification in 32 countries. With all of this under his belt at the age of 20, he has exploded onto the scene with seemingly an entire lifetime still ahead of him. His signature harmonic, uplifting melodies and lively beats make for soul-striking tracks every single time.
"All Falls Down" is a super catchy and feel-good record. Cyrus' vocals provide the harmony for the upbeat tune, and flow right along with the messages Walker consistently intertwines into his work. His tracks typically represent in some form or another that all of us in this world aren't alone, we're in this together, and we'll all be okay. Simply put, ""When it all falls down, I'll be fine."
The video opens displaying "Society is unity in diversity," a quote from American philosopher George Herbert Mead that perfectly demonstrates all that Walker represents. Explosions, romance, kidnapping, time capsules, and cult-like burials are just some of what else you'll experience during the three and a half minute film.
Watch the official "All Falls Down" music video below:
Fresh off a wildly exciting time at the Amsterdam Dance Event, Walker's awe-inspiring journey continues. While at ADE, he participated in a panel with YouTube and delivered a smashing sold-out show at Paradiso, where Gavin James accompanied him onstage to perform their joint track, "Tired." Also last week DJ Mag revealed their annual Top 100 poll winners, where Walker is happily found at #17. Climbing a whopping 38 spots from last year, he received the Highest Climber award, meaning that he moved up the list the most number of places. Much, much more to come from this tremendously talented young artist.