Oliver Heldens Brings Diverse Disco Mix to Musical Freedom Radio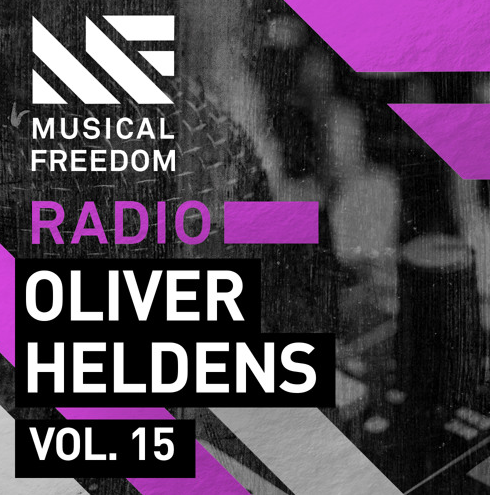 Musical Freedom has set out to encourage DJs to diversify their mixes by showcasing their artistry. In doing so, they inspire them to explore their musical freedom by providing a mix of something they may not customarily play. Some of the recent DJs to explore their independence on Musical Freedom Radio include John Dahlback, 3LAU, and Carnage.
In the case of 20-year-old Dutch DJ and producer Oliver Heldens, the unexpected April 2015 mix he provided is refreshing and praiseworthy. The hour-long Disco Mix from Oliver Heldens for Musical Freedom Radio episode 15, displays out-of-the-box thinking and is a testament to his diversity as an artist.
Familiar to many by his signature sound, Heldens has incorporated disco in a number of his live sets and mixes, which is why his nostalgic disco mix should come as no surprise.
A seamlessly mixed disco set, which is perfect for all ages! If you're a fan of disco, listen to songs you may not have heard in a while.
Listen to the Oliver Heldens Musical Freedom Disco Mix:

Disco Mix Oliver Heldens Tracklist:
01) Shalamar – A Night To Remember
02) Diana Ross – I'm Coming Out
03) George Benson – Give Me The Night
04) Larry Wu – Let Me Show You (Long Vocal Version)
05) Cherrelle & Alexander O   neil – Saturday Love
06) Evelyn Champagne King – I'm In Love
07) Sister Sledge – He's The Greatest Dancer [Album Version]
08) Jellybean – Sidewalk Talk (Extended)
09) The Pointer Sisters – Dare Me (12  Extended Mix)
10) Luther Vandross – Never Too Much
11) Chic – Good Times (Original 12  Version)
12) Toney Lee – Reach Up
13) Indeep – Last Night A DJ Saved My Life (Original 12  Version)
14) Spence – Get It On (12 Inch)
15) Madonna – Into the Groove
16) Oliver Cheatham     Get Down Saterday Night (Original 12  Version)
17) Colonel Abrahams – How Soon We Forget [ Extended Version ]
18) Change – The Glow Of Love
19) Michael Jackson – Billie Jean [Original 12  Version]
20) Madonna – Lucky Star
21) Chic – Le Freak
22) Sister Sledge – Lost In Music (1984 Bernard Edwards & Nile Rogers Remix)
23) Daft Punk – Get Lucky (feat. Pharrell Williams & Nile Rodgers)
24) Mikki – Dance Lover (Extended Vocal)
25) Class Action – Weekend (Original 12  Version)
26) Evelyn Champagne King – Love Come Down
27) D-Train – You're The One For Me (Special Dub Vocal Edit)
28) Ce Ce Peniston – We Got a Love Thang (Silky House Thang)
29) Modjo – Lady (Hear Me Tonight)
30) Martin Solveig – Rockin Music (Original Mix)
31) Faith Evans – Mesmerized (Freemasons Radio Edit)
32) Shakedown – At Night (Kid Creme Remix)
33) Freemasons – Love On My Mind (feat. Amanda Wilson)
34) Armand Van Helden – My My My
35) Innercity – Big Fun (Original 12" Mix)
36) Shannon – Give Me Tonight [Dub Version]
37) New Order – Blue Monday (Complete Original 12  Version)