Verboten to Bring Mysteryland Showcases to Brooklyn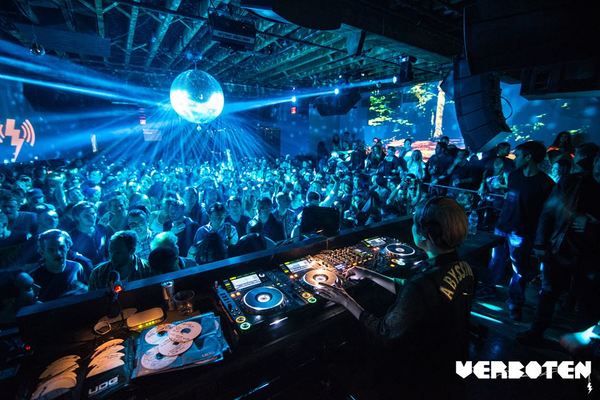 On Friday's throughout the month of May, Brooklyn's Verboten Nightclub will host a Mysteryland Showcases series.
Friday, May 1, join Damian Lazarus & The Ancient Moons [live], Akufen [live], Bedoiun, and Ashwin Khosa. On Saturday, Maya Jane Coles, Heidi, and Curses will perform live at the BK venue. Friday, May 15 bring Guti [live], Audiofly, Fosky, and Dylan Schwartz.
As part of the second installment of Mysteryland USA this Memorial Day Weekend in Bethel Woods, NY, Verboten will serve as a curator. Bringing a slew of talent to the original home of Woodstock '69, Verboten is providing Myseryland Showcases leading up to the event, which takes place May 22-25, 2015.
Verboten is located at 54 N 11th St. in Brooklyn, New York. The Williamsburg hotspot is open to patrons ages 21+. For more information and to purchase tickets, visit verbotennewyork.com.
For more information about Mysteryland USA and to purchase tickets, visit http://mysteryland.us. Verboten VIP Weekend tickets are available at http://bit.ly/VIPWeekend, and Verboten Premium Lodge tickets at http://bit.ly/VIPLodge, respectively.
Photo: Maya Jane Coles at Verboten / Menbar Photos for VerbotenNewYork.com