Odesza 'A Moment Apart' Is Melodic Electronic At Its Finest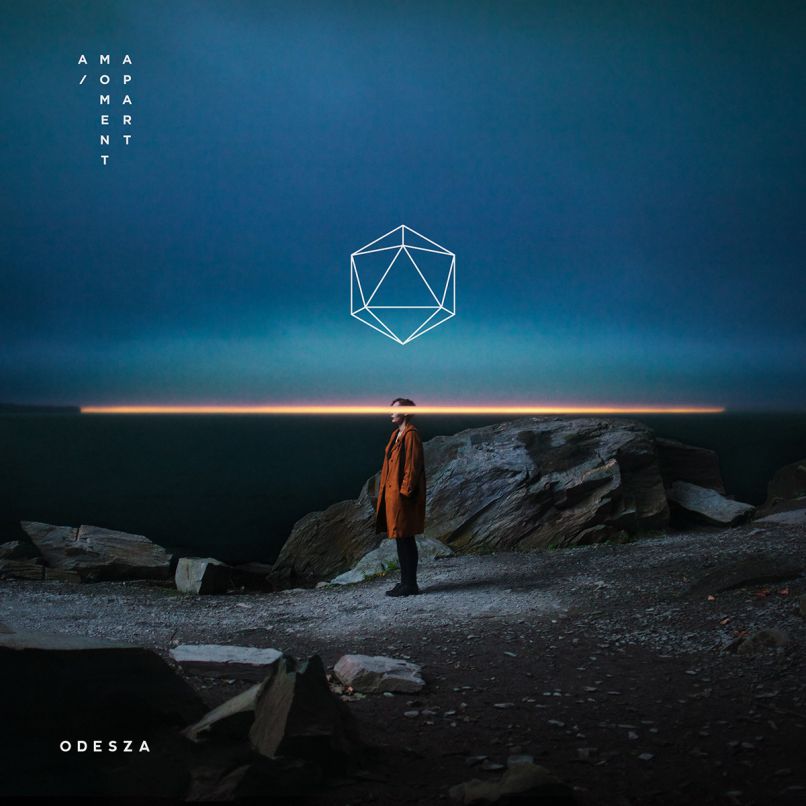 Odesza has reigned as one of the gods of melodic electronic music for almost the entirety of their career. Harrison Mills and Clayton Knight joined together in 2012 to create one of the best dynamic duos in the industry. And they've just released A Moment Apart, their most complex LPs to date.
Odesza has mastered the 'mysterious yet wildly talented' vibe to a "T", securing hundreds of thousands of dedicated followers from across the globe. An attribute that sets the two apart from many in their industry is the use of live instruments on stage. The expertly played classic instrumentals along with the DJ board send fans flocking to every sold out show and festival with Odesza headlining.
After two years of lying low, not releasing new music and remaining very secretive about their going-ons, Odesza lovers were waiting on pins and needles for new music. Thousands of impatient tweets, Facebook posts, and Instagram photos were directed at the artists until that fateful new "No.Sleep-Mix.11" hit the sound waves late last month. No Sleep is Odesza's collection of mixes featured on SoundCloud, perfect for those chill night jam sessions or an easy way to escape that daily grind. The new mix was a direct hint towards a new album and Odesza lovers went nuts predicting the music to ensue.
Friday, September 8th marked the worldwide release of A Moment Apart, and the sixteen groundbreaking tracks have already made a huge impact on electronic music. The music maintains that traditional Odesza sound, with a slightly new twist. The sound is refreshing, relaxing and melodic. Classic Odesza with uplifting beats, matched with new ethereal lyrics, the album is just what 2017 needed.
Some tracks to note are "Divide"-Featuring Kelsey Bulkin, "Meridian," "Line of Sight" feat. WYNNE & Mansionair, "Higher Ground" feat. Naomi Wild, and of course, the album's namesake "A Moment Apart". Each track is individually stunning and altogether creates a completed puzzle of artwork.
Odesza is premiering the album on their long awaited tour that began September 3rd and will continue well into December, closing out in Brooklyn, New York. Almost half the shows have already sold out and the rest are sure to as well, so get your tickets to hear A Moment Apart on lock for the most talked about tour of the fall.